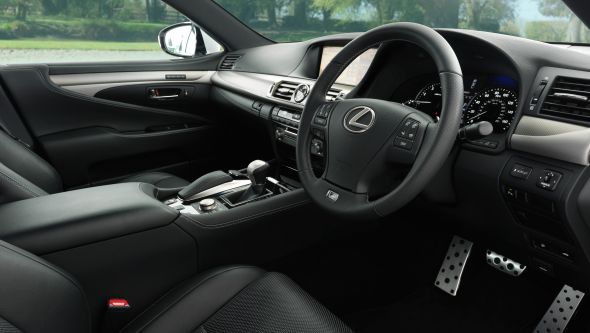 Sound has an emotive quality, and from the very first model Lexus has been either exploiting it to enhance our feeling of oneness with the car or minimising its intrusion into the cabin so that we can relax in an aura of calm.
In an earlier post, we described Lexus's manipulation of noise as an art form. There we revealed how careful tuning of the LFA's exhaust system made the car sound like a Formula 1 racer, while the adoption of LFA-inspired intake routing enhances the induction roar in models like the IS 250 F Sport.
However, it is probably the serene interior environment of a Lexus that is most appreciated by our customers.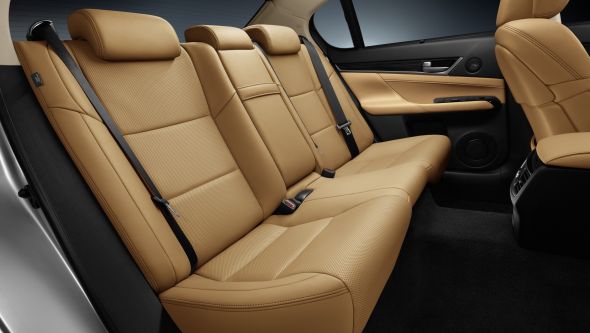 In a recent survey of 2,000 people, 88 per cent felt that it was important to enjoy some quiet moments during the course of a day. Forty per cent commented that noise was a major contributor to a person's feeling of stress, while 50 per cent of the people polled said that their car provided the most welcome sanctuary of peace and quiet.
We wonder how many among that 50 per cent are Lexus owners, for the manufacturer is widely recognised for the lengths it goes to in reducing the amount of noise entering the cabins of its vehicles. For example, soon after its launch, the CT 200h was given a Quiet Mark distinction by the Noise Abatement Society for its performance in this area.
Of course, models with Lexus Hybrid Drive (LHD) actively combat noise pollution by being able to run exclusively on the electric motor in 'EV' mode. The enormous difference in decibels between the low-speed movement of a petrol-only vehicle (grey bars) and a LHD-equipped vehicle (blue bars) is illustrated below, so neighbours with light sleep habits needn't be wakened by any comings and goings at night.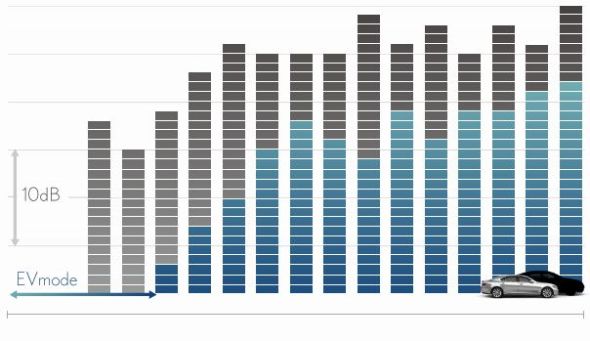 But Lexus has gone much further than the development of a dual power source to give people a quiet life.
The first measure has always been to reduce machining tolerances, so that all components fit more perfectly and therefore work together more quietly and efficiently. Vehicle designs are made as aerodynamically efficient as possible so the cars can scythe through the air with minimal disturbance. World-first technologies were developed that allowed sound-deadening material to be welded directly to the bulkheads, while the novel design of some alloy wheels actively reduces the transference of road noise into the cabin.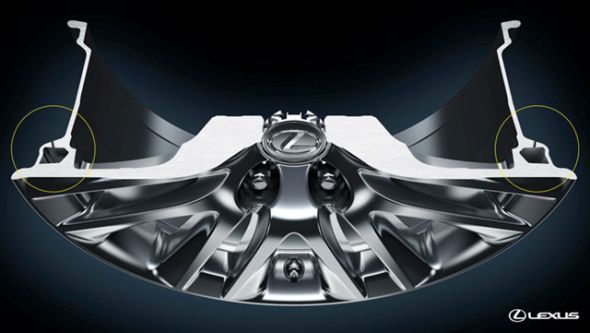 The attention to detail at Lexus even goes so far as to ensure that the mounting of various components is analysed to make sure that the sound frequencies they produce while the car is moving doesn't interfere with the sound frequencies produced by human speech!
So if you are feeling the stresses and strains of modern-day life, why not indulge in some quiet-time by getting behind the wheel of a Lexus.
More from Lexus Performance
Lexus performance: fashioned by the wind
Philosophy of Lexus 'F' models
Lexus champions people power
Lexus increases recycling performance
The performance of plastic
Lexus RC F revealed in Detroit
Lexus IS 300h – five-star safety performer
Performance and efficiency – how?
LFA 'Code X' to race at Nurburgring 24 Hours
Perfect partners: E-CVT and hybrid
Interview: Yukihiko Yaguchi
World debut of new Lexus RC F – first pictures
Lexus and the performance of hybrid
A closer look inside the Lexus LFA's V10
Lexus celebrates performance in January