Optimum efficiency whatever the driving conditions: Lexus uses this statement as a criteria upon which the performance of its hybrid vehicles should be judged.
A means for delivering this promise comes from the seamless pairing of the Lexus hybrid's petrol and electric motors with an electronically-controlled continuously variable transmission, also known as E-CVT.
What is E-CVT?
E-CVT is an intelligent transmission that has an infinite number of gear ratios at its disposal. By constantly analysing vehicle speed, road conditions, engine power and driver input, it selects the optimal (most efficient) gear ratio for that precise moment.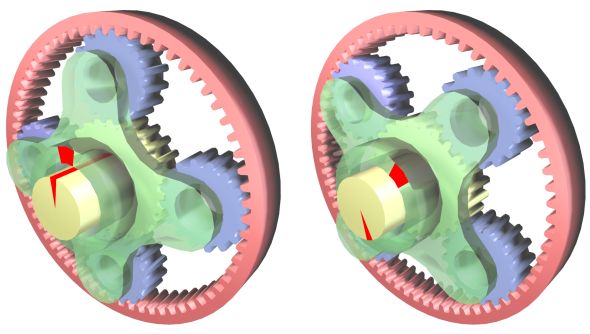 When that moment passes, it moves seamlessly and imperceptibly to the next ratio through the clever combination of planetary gears seen in the rendering above – a setup that is fundamentally different to the drive belt and conical pulley arrangement of more traditional continuously variable transmissions.
Why is E-CVT ideal for petrol-electric hybrids?
Without the constraining effect of fixed gear ratios, the engine can be operated at its most efficient speed to either propel the car or charge the batteries. And if the computer decides that the petrol motor is not needed for a time, it can be shut down and the twin-input E-CVT used to direct propulsion from the electric motors to the wheels instead.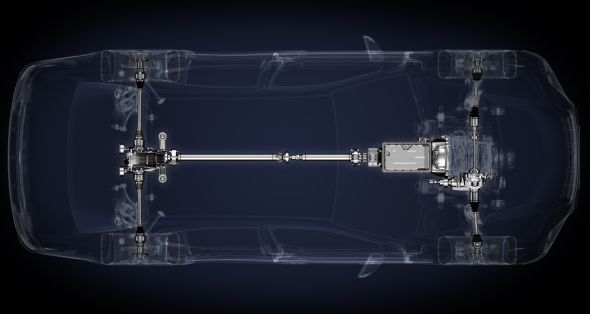 Where available, the transmission enhances driver engagement through two means. Firstly, models with a sequential function built into the E-CVT system generate the feeling of manually changing gear ratios by providing a closer match between increases in engine and vehicle speed. This is also used to deliver stepped engine braking force under deceleration.
Secondly, models with a sport mode built into the E-CVT change the sensation of dynamic performance by increasing engine speed more rapidly during acceleration, as demonstrated in the diagram below.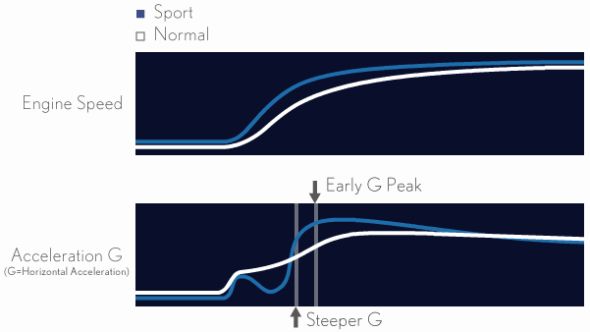 As a key element in the Lexus Hybrid Drive experience, we are convinced that E-CVT delivers on its promise of transferring propulsion and performance to the driving wheels with optimal efficiency. Why not try it for yourself?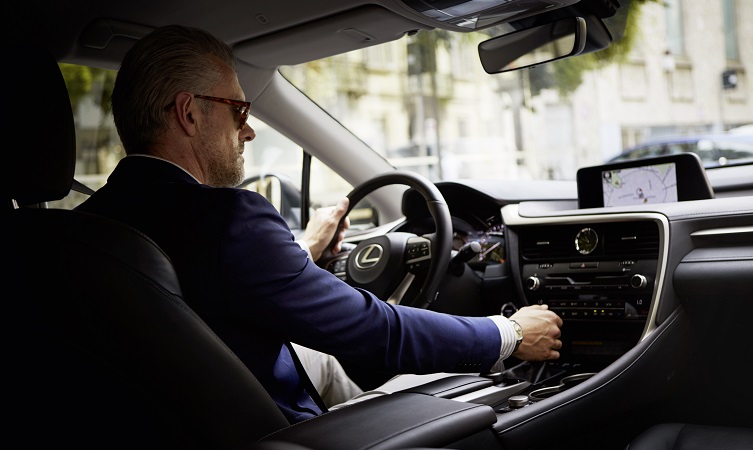 More from Lexus performance:
Lexus performance: fashioned by the wind
Philosophy of Lexus 'F' models
Lexus says, 'Quiet please'
Lexus champions people power
Lexus increases recycling performance
The performance of plastic
Lexus RC F revealed in Detroit
Lexus IS 300h – five-star safety performer
Performance and efficiency – how?
LFA 'Code X' to race at Nurburgring 24 Hours
Interview: Yukihiko Yaguchi
World debut of new Lexus RC F – first pictures
Lexus and the performance of hybrid
A closer look inside the Lexus LFA's V10