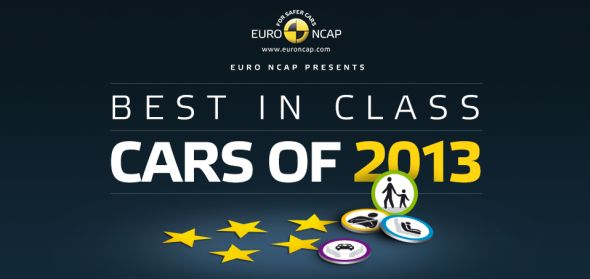 Test results released by Euro NCAP reveals that the Lexus IS 300h is a five-star performer, making it the safest car in the large family car class and one of the safety body's top-performing cars of 2013.
Euro NCAP tested a total of 33 new cars during the course of 2013. Every model was tested for its adult, child and pedestrian protection and safety assist features, plus a newly updated assessment of the ease of installing most popular types of child seats. Totals from each category were then added together to form an overall score in safety performance.

Among its detailed comments about the IS 300h, Euro NCAP said that for adult occupants "the car scored maximum points in the side barrier test, providing good protection to all parts of the body." Meanwhile, based on dummy readings and measurements in the dynamic tests for child occupants, "the IS 300h scored maximum points for the protection it provided to both the 18 month and three-year infants."
After praising the model's 'active' bonnet, which automatically lifts away from the hard structures beneath to improve pedestrian head protection, Euro NCAP also commented on other areas of the car's frontal structure: "The bumper and leading edge of the bonnet also performed well, the car scoring maximum points for the protection it offered to the legs and pelvis of a struck pedestrian."
Also recognised in the safety assist category was the standard fitment of electronic stability control and seatbelt reminders for all passengers.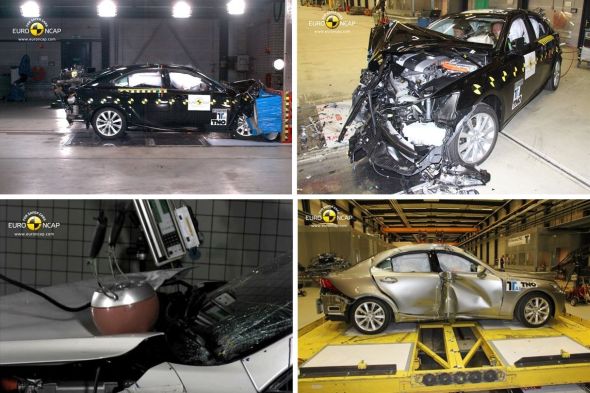 In 2014, Euro NCAP's tests will expand to include assessment of new crash avoidance systems such as emergency braking and lane keeping functions, which will make the achievement of a five-star rating even tougher. Fortunately, the Lexus IS 300h is well ahead of these standards as both are already available as options.
More from Lexus Performance
Lexus performance: fashioned by the wind
Philosophy of Lexus 'F' models
Lexus says, 'Quiet please'
Lexus champions people power
Lexus increases recycling performance
The performance of plastic
Lexus RC F revealed in Detroit
Performance and efficiency – how?
LFA 'Code X' to race at Nurburgring 24 Hours
Perfect partners: E-CVT and hybrid
Interview: Yukihiko Yaguchi
World debut of new Lexus RC F – first pictures
Lexus and the performance of hybrid
A closer look inside the Lexus LFA's V10
Lexus celebrates performance in January