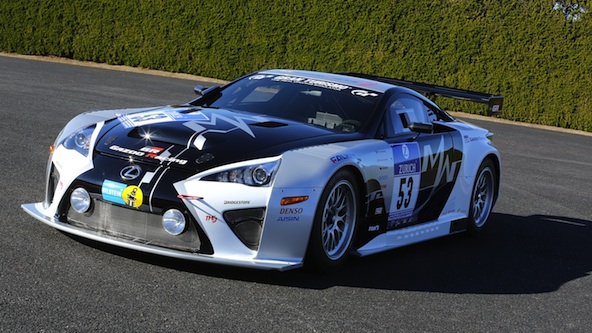 A modified Lexus LFA is set to take on the Nürburgring 24 Hours endurance race this year.
The LFA Code X has been developed by Toyota Motor Corporation's Gazoo Racing team to 'enable study of future sports car technologies'. The LFA's base 4.8-litre V10 engine has been increased in size to 5.3 litres and power output and torque has been fine-tuned to suit the circuit.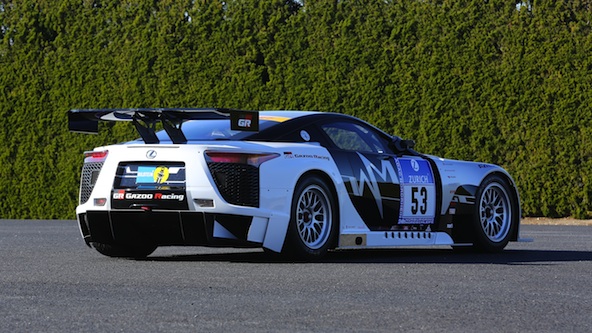 Other enhancements include a full carbon frame body to enhance rigidity while reducing vehicle weight.
Another Gazoo LFA (below), which has previously appeared at the Nürburgring 24, will also take part in this year's event, as will a Gazoo-fettled Toyota GT86.
The Gazoo Racing team has been competing in the Nürburgring 24 Hours endurance race since 2007. By providing its own engineers and technicians for race team support, Toyota says it aims for the race to serve as an opportunity to cultivate 'automotive seasoning' personnel able to develop ever-better vehicles for the market.
Read our other posts about the N24 here.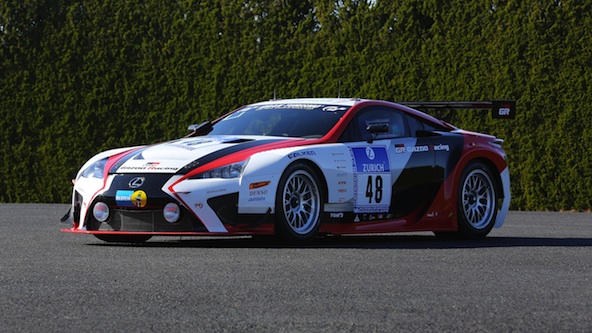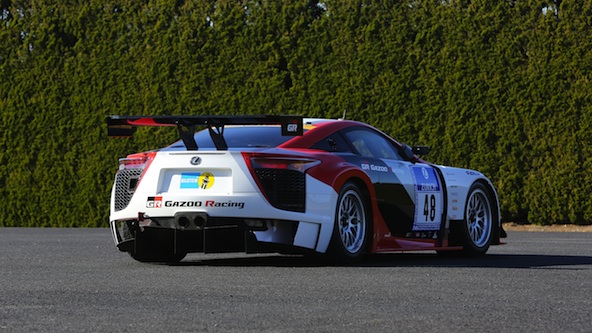 More from Lexus Performance
Lexus performance: fashioned by the wind
Philosophy of Lexus 'F' models
Lexus says, 'Quiet please'
Lexus champions people power
Lexus increases recycling performance
The performance of plastic
Lexus RC F revealed in Detroit
Lexus IS 300h – five-star safety performer
Performance and efficiency – how?
Perfect partners: E-CVT and hybrid
Interview: Yukihiko Yaguchi
World debut of new Lexus RC F – first pictures
Lexus and the performance of hybrid
A closer look inside the Lexus LFA's V10
Lexus celebrates performance in January