The relentless pursuit of perfection has led Lexus to consistently set new industry standards in design, engineering and construction.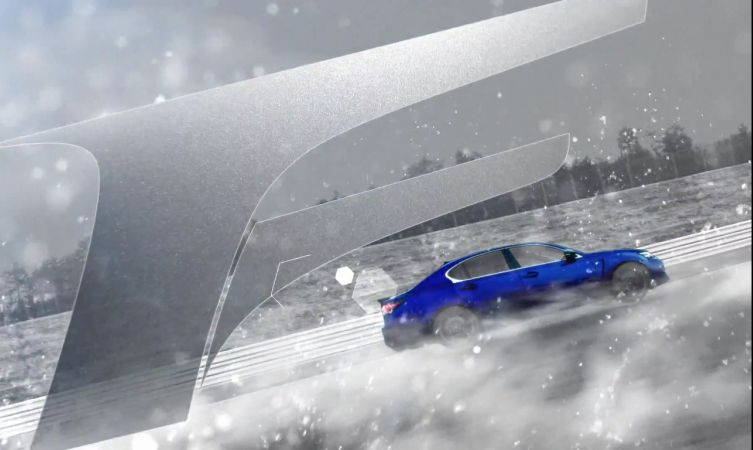 For over a decade, this practice has expanded to include the development of high-performance models on challenging race tracks around the world. The majority of testing work is carried out on Japan's famous Fuji Speedway, which gave rise to a new F designation for our specialist high-performance derivatives.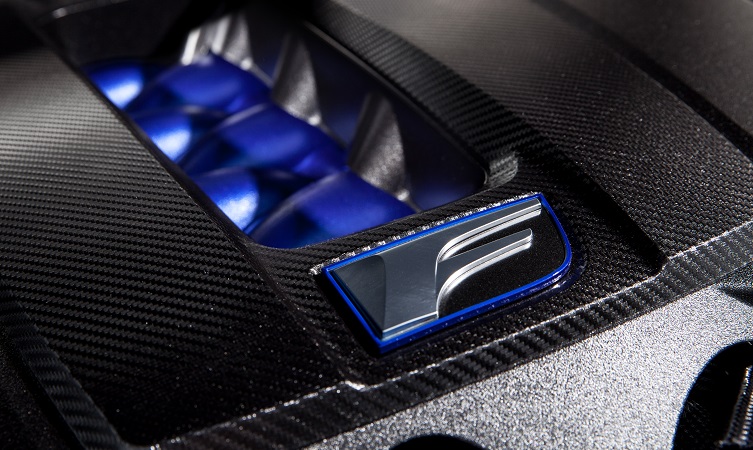 Introduced with the skunk works-style IS F, the F marque soon expanded to include the ground-breaking LFA supercar, before the portfolio was rounded-out with the svelte RC F coupe and spacious yet ballistic GS F saloon. Each of the four F models display race-honed qualities but in this post we wanted to dig a little deeper and reveal some of the thinking, engineering and styling cues behind this evocative alpha designation.
Lexus F models: refinement with a razor-sharp edge
Much more than a skin-deep makeover, high-performance Lexus F models employ motorsport engineering to deliver a unique perspective on driver engagement: refinement with a razor-sharp edge.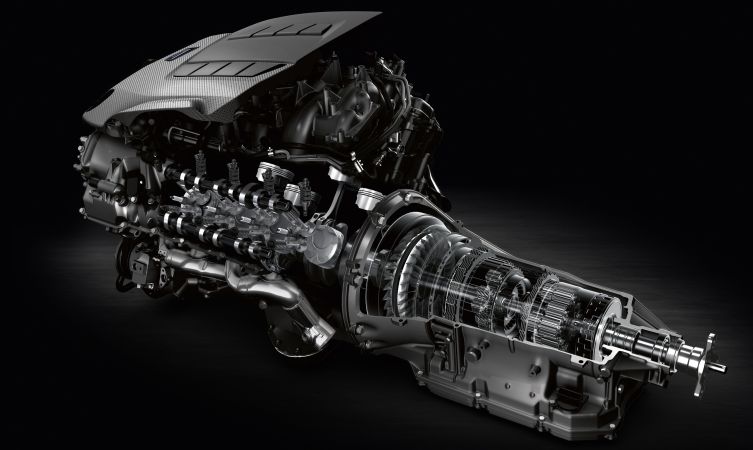 Take the powerplants as an example. Both the 417bhp 5.0-litre V8 of the IS F (above) and 553bhp 4.8-litre V10 of the LFA were jointly developed by Yamaha. This is a technical partner that knows a thing or two about powerful, high-revving engines thanks to its superbike and Formula 1 programmes, not to mention what the company's sound department knows about tuning for musicality.
The 5.0-litre V8 installed in the RC F and GS F is an extensively reworked version of the original IS F powerplant – and with up 471bhp at its disposal, the engine is the most powerful V8 Lexus has ever produced. It was also the first Lexus engine to be able to switch between an Atkinson cycle for efficient cruising and an Otto cycle for high-rev power output.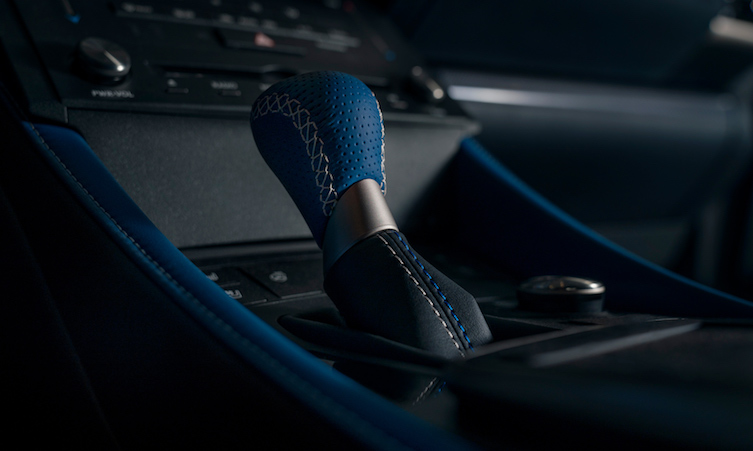 Unlike other high-performance derivatives, Lexus F cars make use of automatic or automated transmissions to deliver their distinctive blend of refinement and edginess. Shift speeds are always lightning fast and designed to offer unrivalled linearity between accelerator inputs and engine response.
In addition, power is transferred to the driven rear wheels via a torque-sensing limited-slip differential (not pre-2010 IS F), though the RC F and GS F enhance this virtue with the world's first torque vectoring differential (below) which is able to direct torque to the wheel with the most traction.
From an external perspective, F cars feature athletic proportions that are usually wider and lower than their regular counterparts – the one exception to this was the LFA, which was a standalone model.
Integrated into the designs are numerous aerodynamic enhancements that assist engine and brake cooling and improve downforce. This is particularly noticeable in the L-shape vents that flow seamlessly into the side skirts. Meanwhile, the wheels have always been BBS forged alloy constructions of a diameter sufficient to house oversized brakes clamped by multi-piston Brembo calipers.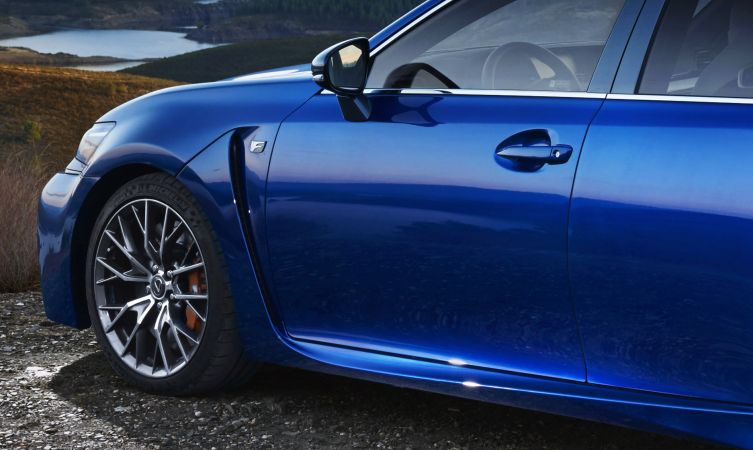 Further distinctions on front-engine models include a sharper curve in the bonnet line, an addition originally necessary to clear the extra length of the V8 engine but one that has since become a signature styling cue.
Similarly, while IS F and GS F saloon models make use of a subtle fixed boot spoiler, the LFA and RC F coupe models employ active rear wings that rise automatically at speed. And while we're on the subject of rear ends, all F models feature a generous complement of exhaust outlets.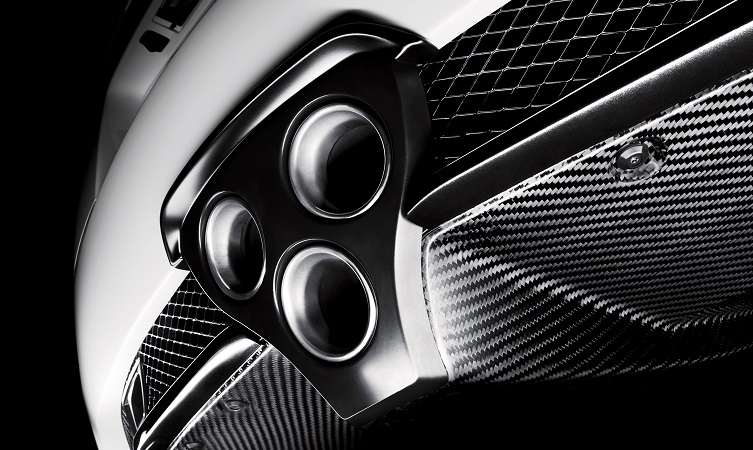 Lexus F models: sharing their DNA
The F division is dedicated to delivering a unique interpretation of raw driving thrills while also providing a new definition of usable power. But while these halo vehicles might be out of the reach of many, Lexus has ensured that the same DNA filters down into F Sport models available within each model line.
F Sport models such as the IS 300h above can be identified by their expressive mesh grille and interior and exterior upgrades, as well as performance enhancements that affect the brakes, anti-roll bars, suspension, clutch and chassis.
Why not visit your local Lexus centre and give a Fuji Speedway-honed car a try?
Learn more: Power and control, brought to you by the letter F