The Lexus LFA is already one of the rarest supercars in the world, with just 500 hand-crafted examples ever built. Among them one car has become more exclusive still, used as a canvas for a new artwork to celebrate ten years of Lexus F performance models.
The LFA art car will be revealed this weekend at the Spa-Francorchamps race circuit in Belgium where the RC F GT3 coupe is making its debut in the 24 Hours of Spa, the most challenging event in the Blancpain GT Series racing calendar.
The striking black and white design was created by Portuguese artist Pedro Henriques, and merges the LFA's instantly recognisable lines with an organic pattern that expresses a sense of movement and evolution.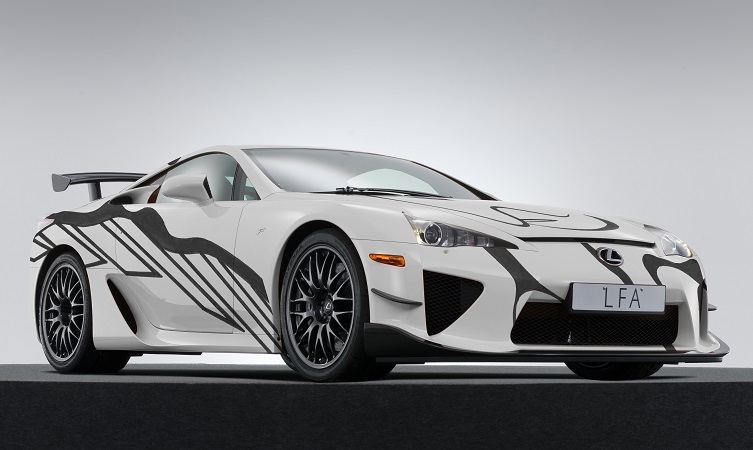 Henriques said: "My inspiration was the idea of fluidity that's present in contemporary life, where things are in constant movement and it is hard to freeze anything.
"The lines follow this sense of going everywhere and never stopping: a progressive life. I wanted to reach an organic feeling by using hand-made material and liquid lines in the elements spread throughout the car. By doing this I hope to express a feeling of the car becoming a less defined shape, in constant mutation in its movement."
Lexus cultivates passion for art and design, as showcased every year in its exhibits at Milan Design Week. This summer, Lexus also opened a pop-up UX Art Space in Lisbon, featuring works by several artists, including Pedro Henriques.
Read more: Spontaneous art of the Lexus RC F