As part of its sponsorship of the recent New York Fashion Week, Lexus commissioned British visual artist Shantell Martin to kick off the event with a compelling art project.
However instead of allowing Shantell to supply the canvas, Lexus delivered a new high-performance RC F model and asked her to accentuate the lines of the car with a few of her own.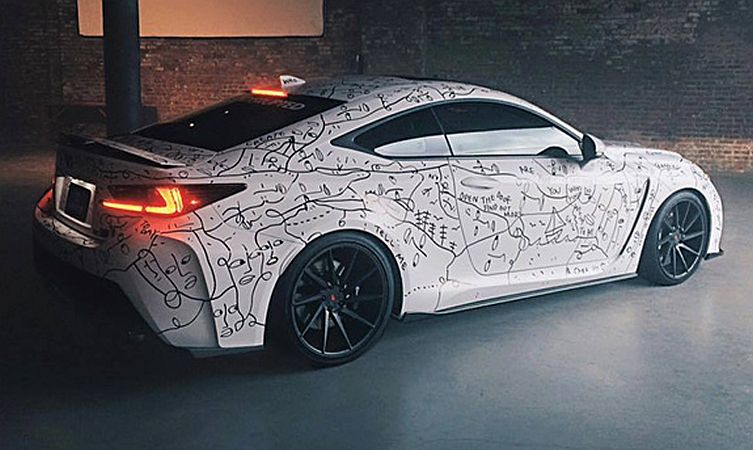 Most of us would never consider drawing all over somebody else's car but the Lexus RC F serves as a fantastic blank canvas for Martin's signature stream-of-consciousness line drawings.
Her black-on-white creations have appeared in Vogue magazine and been displayed at New York's Museum of Modern Art. They are known for featuring a whimsical mix of characters, creatures and inspiring messages, usually influenced by her immediate surroundings.
This provocative Lexus RC F is therefore a captivating reflection of the creative energy surrounding the vehicle during the event. It also serves as a reminder that the coupe is as much a work of art as it is a high-performance powerhouse.