With immense performance, incredible looks, and an unprecedented fusion of high-tech gadgetry and old-school naturally-aspirated loveliness – the Lexus RC F is a thrilling proposition. We invited select members of the UK motoring press to take a drive in our newest model and see to what they thought. You can read what they said in our Lexus RC F review article below.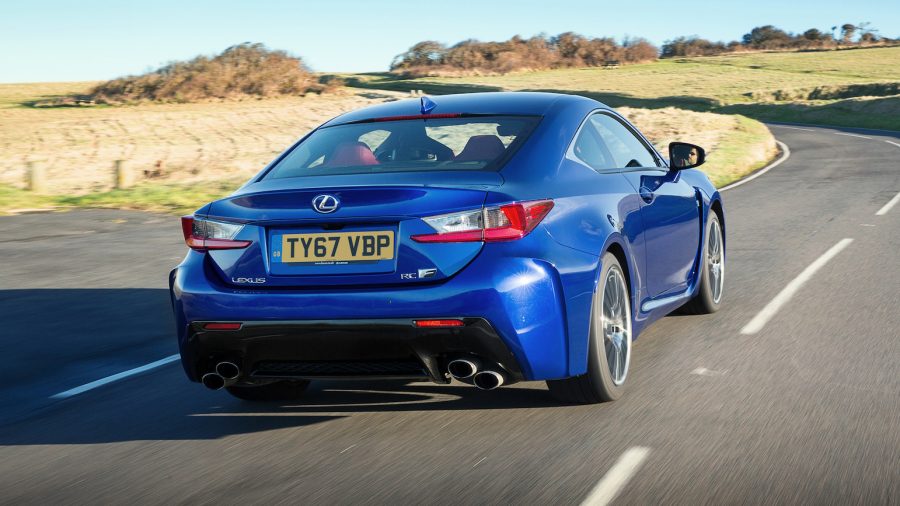 Lexus RC F review: Autocar
"…Lexus has gone all out to ensure that the RC F not only looks like a true hardcore piece of kit but also works like one. Those vents in the front wings really do feed air away from the 380mm front brakes, and there are some fairly aggressive settings for the front suspension and steering systems to make for a grippy and direct front end.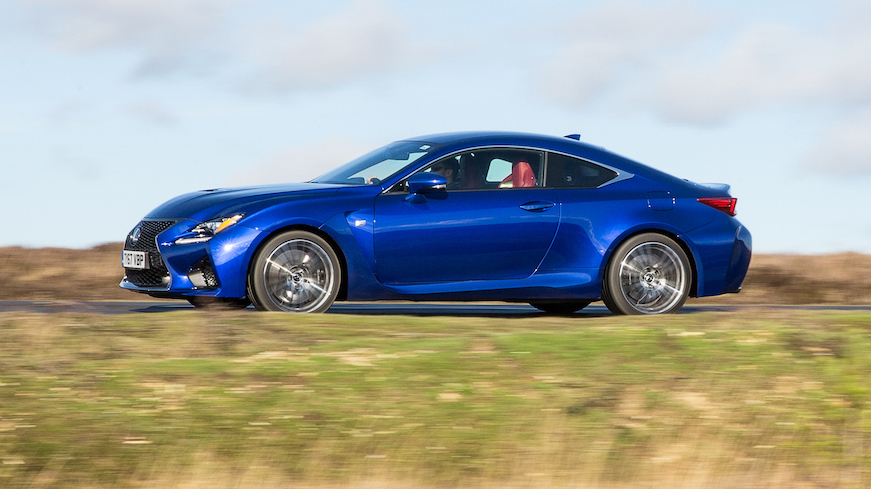 The powertrain has moments of wonderful savagery, the handling is direct and interactive, and the car is robust enough from a performance perspective to take as much circuit-based abuse as you're likely to throw at it.
The really interesting thing that the RC F shows is how hard Lexus is prepared to work and how committed it's willing to be in order to establish itself as a maker of truly credible performance machines."
"…The pumped-up wheel arches, gaping grille, extra vents behind the front wheels and quad exit exhausts leave you in no doubt of the Lexus' performance potential. Further highlights include the large 19-inch forged alloy wheels that hide powerful Brembo brakes and an active rear spoiler, which raises automatically at 50mph to boost stability at speed.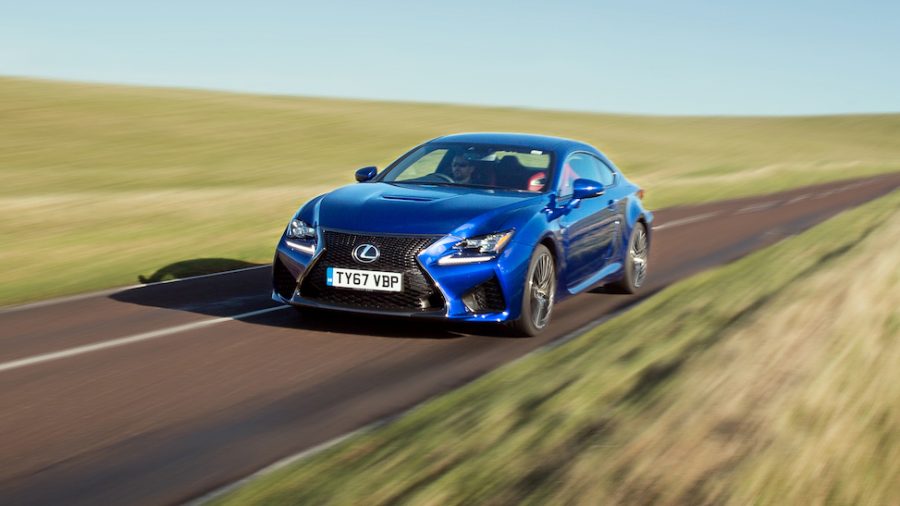 Head down a twisting back road and the Lexus impresses with its poise and balance. Despite tipping the scales at a hefty 1,765kg, the RC F turns in well, grips hard and has good body control, plus the steering has a natural response and decent feedback, helping the RC F to feel more approachable than the occasionally edgy M4.
…The V8 emits a spine-tingling bellow.
(The RC F is) a very likeable and beautifully built high-performance coupe. Its friendly handling and characterful engine make it fun to drive, even at lower speeds, while its classy cabin comes packed with standard kit. And with Lexus expecting to sell only 200 examples next year, exclusivity will be guaranteed."
Lexus RC F review: City A.M.
"You need to push the accelerator hard beyond 4,000 revs until the RC F comes alive with a guttural growl. And it's the sound that defines the experience. Although a dedicated speaker within the car enhances it by several decibels, for the most part, it's an authentic racecar soundtrack. This builds to a heady crescendo as you approach the 7,300rpm rev limit. It's an addictive experience that'll leave you craving your next growly fix.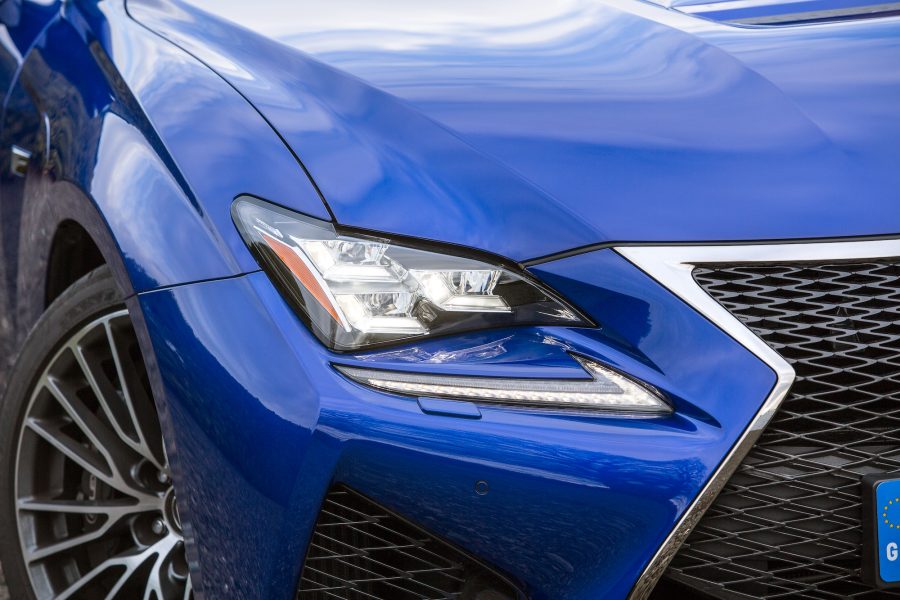 That performance is matched by a fun chassis that reveals its depth on the circuit, with precise steering and plenty of grip. The Lexus can take on the mantle of a refined GT car perfectly. Even on big 19-inch wheels and rubber band tyres, it rides with a plush edge and is superbly refined inside.
The interior is impeccably assembled, there's a big boot, two small back seats and loads of kit on offer as standard…
The Lexus RC F is not just an alternative – it's a car with character that excels on its own merit, making it seriously worth your consideration."
"Maybe it's the breakthrough from low expectations, but the RC F is surprisingly easy to love. The flow from corner to corner is impressive in its delivery. The stratospheric top-end of that motor means you only ever desire the last 2,500 rpm of the rev-counter. And the sequentially-driven gearbox, with its complete lack of block-shifting, works best with single shifts as close to the brick-wall rev-limiter as you dare to go. Keep it on the boil and the Lexus is one of the quickest coupes you could hope to pilot over a fast-paced A-road."
"I can't think of many cars (in 2014) that I've enjoyed driving quite as much. What I like about Lexus is that it cares about sound — and not just about the sound of the engine…it cares about the sound of the hi-fi, in this case offering 10 speakers' worth of tonally rich gloriousness, which most supercar manufacturers would surely dismiss as excess weight.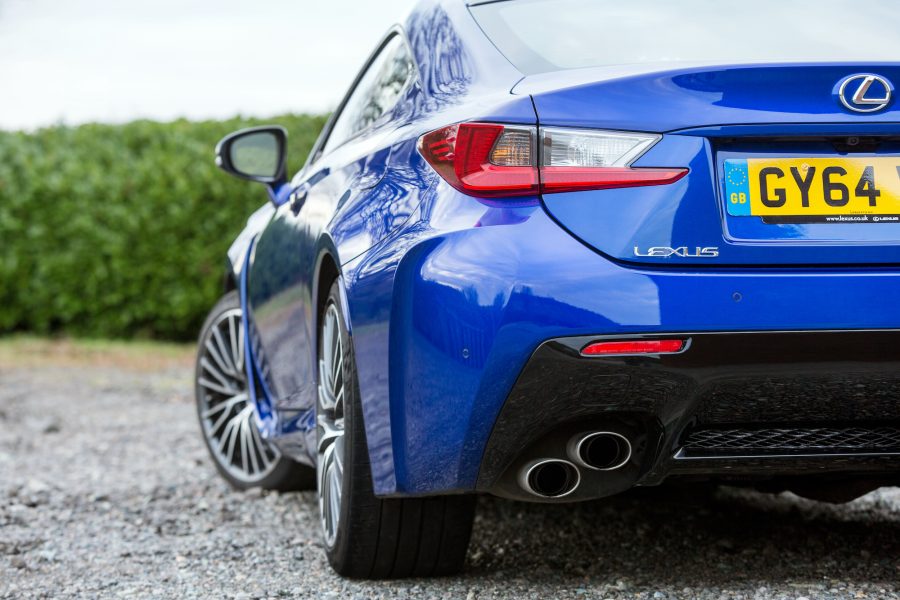 Then there's the indicator, which ticks with the woody "chock" of a grandfather clock. Meanwhile, the seats, though ostensibly sports-style kidney-grippers are also pieces of leather-draped luxury furniture, entirely cossetting. But then it has always been the function of a Lexus to be part car, part-spa treatment, and the RC F is simply the brand's patent blend of hardcore driving and soft-core pampering in its most extreme form."
All information is correct at the time of publishing.