The all-new, second-generation Lexus NX opens the next chapter in Lexus design, electrified powertrains and advanced technologies – areas that are thoroughly explored in our first plug-in hybrid model, the Lexus NX 450h+. Selected UK motoring journalists were recently invited to test this eagerly anticipated new derivation on UK roads ahead of the official launch. The examples they experienced were pre-production and left-hand drive models. You can read what they said in our Lexus NX 450h+ review article below.
Lexus NX 450h+ review: Autocar
"As well as bringing the centre of gravity down by 20mm and increasing overall stiffness by 30% for improved dynamics, this new platform provides the NX with its first plug-in hybrid powertrain. The PHEV drivetrain remains subtly effective and impressively economical… [plus] a 0-62mph time of 6.3 seconds makes the NX 450h+ one of the fastest crossovers of its kind.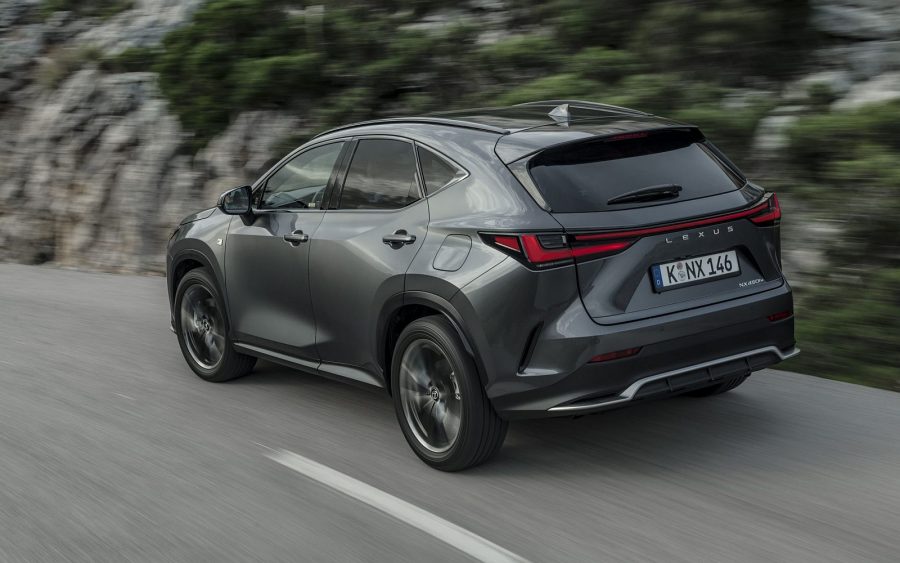 "Aside from the adoption of plug-in power, the new NX is most radically differentiated inside, where Lexus's new 'Tazuna' design ethos has ushered in a new driver-centric cockpit layout. This is a thoroughly modern and tastefully engineered proposition, with its own distinct character… and impressive performance statistics."
"Lexus has successfully identified where the new NX needed to improve. It's efficient, refined, comfortable, practical, [and] relaxing to drive. [The NX 450h+ has] a sizeable battery for a mid-size plug-in SUV, placed under the floor of the car. It's also key to unlocking some of the impressive figures the new NX boasts on paper.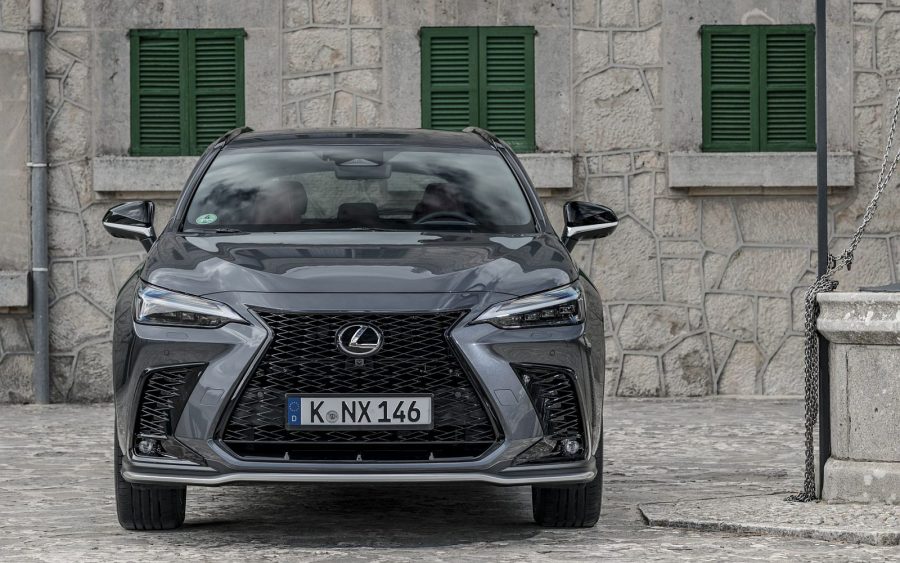 "The NX's exterior design is unmistakably the result of an evolutionary process, but once you get inside you see that this really is a radical departure from its predecessor. As ever, interior quality remains as plush as you'd expect of the badge. The new infotainment system that sits centrally is available with a 14-inch screen. It headlines a significantly de-cluttered driving environment, with the number of buttons reduced by almost half. It's improvements like these that exemplify the new Lexus attitude."
Lexus NX 450h+ review: CAR – 4/5
"In this PHEV model… there's an 18.1kWh battery pack sitting under the floor. A full charge takes around 2 hours and 45 minutes using a home wall box, and… Lexus claims a range of 42 miles on mixed roads or up to 55 miles in urban conditions. It'll do up to 83mph on electric power, too, making it more than just a temporary thing for towns. And the brand's focus on refinement means it really is silent when the engine's off.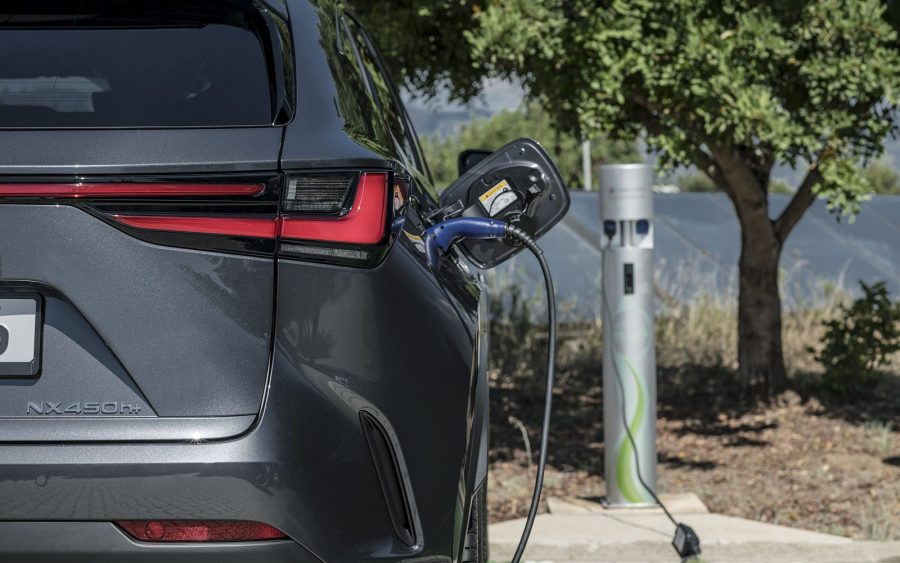 "The cabin's neat, too. It's very driver-focused, with controls clustered tightly around the captain's chair and the touchscreen angled towards it. Quality is top-notch and it's nice that Lexus will offer a wide variety of colourful upholstery choices instead of the unrelenting seas of black you find in most rivals."
"Plug-in hybrids also offer big tax benefits over their 'self-charging siblings, as they complete much of the official fuel-economy test in electric mode. In the NX's case, CO2 emissions from 20g/km equate to a seven per cent BIK rate for company drivers.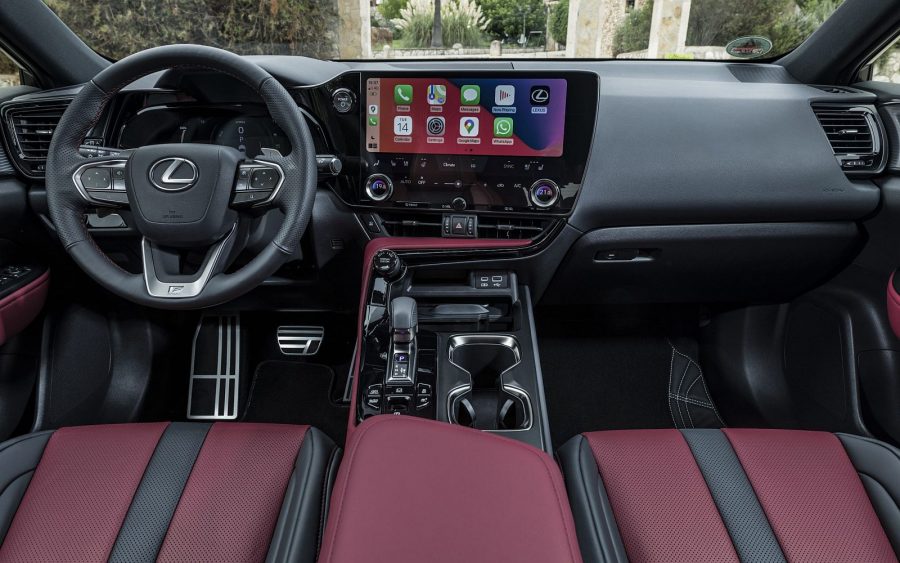 "The switch between power sources is seamless, and the E-CVT gearbox offers the linear feel of, yes, a fully electric car. The Lexus is… a car you'll appreciate over time, and on journeys – such as the daily commute – where convenience and comfort matter most."
"We can absolutely say that this is a big improvement over the car it replaces – it's better to drive, higher-tech, but retains Lexus hallmarks like comfort and reliability, backed up by up to 10 years of warranty coverage.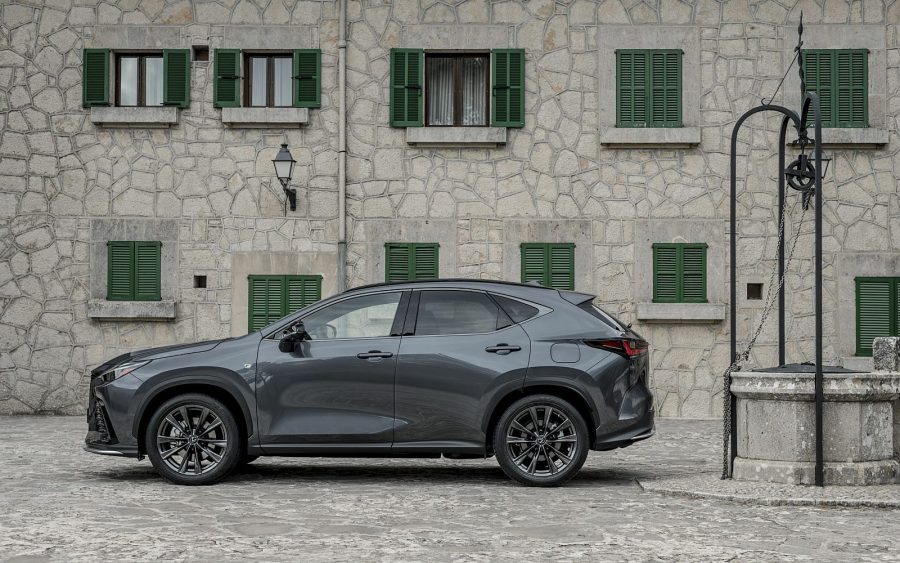 "Of course, a family SUV can't just be nice for the driver. The NX has plenty of room in its rear seats and a 545-litre boot. Material quality is peerless all around. This is a very nice place to sit. Running on electric can often display refinement issues – with no engine to drown out wind and road noise it becomes more prominent. That's no issue with the NX, which remains impressively silent whether the engine's off or on."
"Is Lexus's first plug-in hybrid a good one? The numbers would suggest so because it has an official electric range of more than 40 miles. When its battery is charged up, the Lexus NX plug-in hybrid operates just like a fully electric car. That means smooth, quiet and fairly nippy acceleration up to motorway speeds and beyond. When the battery runs flat, the 2.5-litre petrol engine fires into life.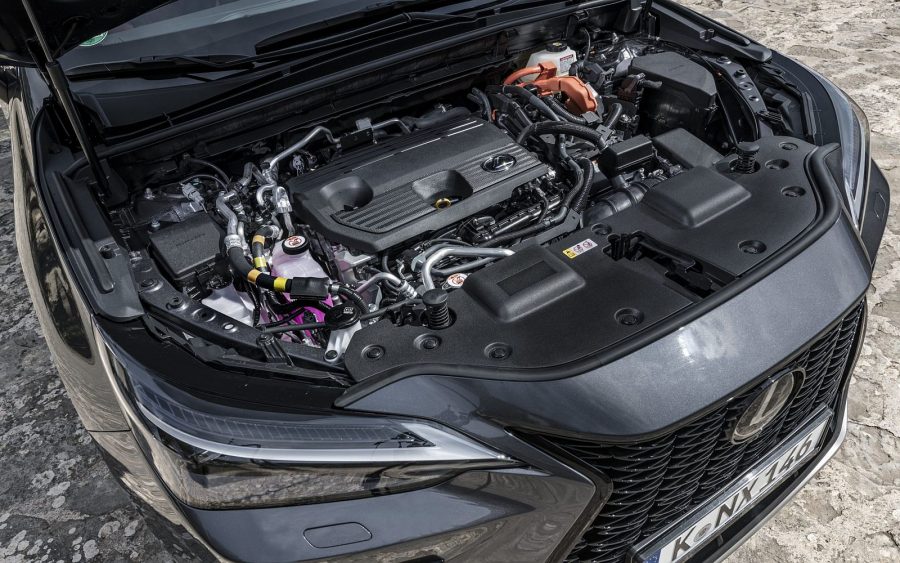 "The NX's cornering abilities are more than good enough. It does grip the road well and there's not much body lean through corners. The steering is precise and the weighting is natural and consistent enough to give you confidence on a winding road. The driving position… is excellent, with comfortable electrically adjustable front seats fitted to all models."
YesAuto – 81/100
"[The new NX is] even easier on the eye. Lexus's trademark big grille and piercing headlights are joined by butch wheel arches and a new rear light bar. It's undeniably a Lexus, but somehow sleeker this time around. There has been an even more dramatic overhaul inside, where the NX feels decidedly more upmarket and high-tech. The materials and switchgear look and feel great, and the extremely solid build is typical Lexus too.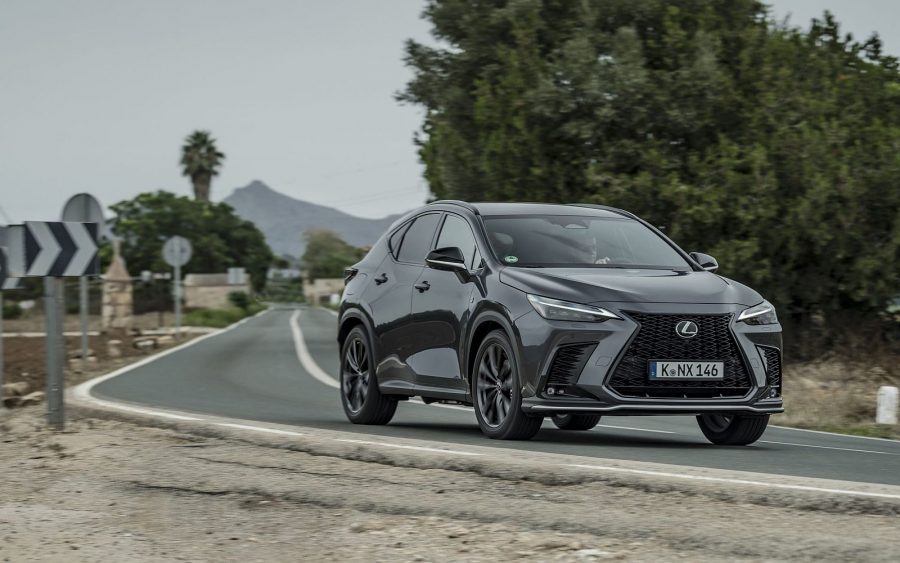 "Lexus's official figures say 43 miles of electric range is possible on a full charge and we managed 40. We also managed 45mpg when that battery had 'gone', thanks to Lexus's hybrid wizardry keeping enough battery in reserve to ensure decent periods of electric movement. You're able to lock the NX in EV mode, hold its battery for later or charge the battery using the engine on the go too."
"It ticks all the boxes at first glance – the styling has been sharpened up, but everything else is… a "smooth evolution", as Lexus puts it. The… interior is decently plush. There's a giant screen available, but… the NX's real party piece is the new electronic door opening system – the handle has essentially been replaced with an electronic latch that springs the door open if you squeeze in the right place.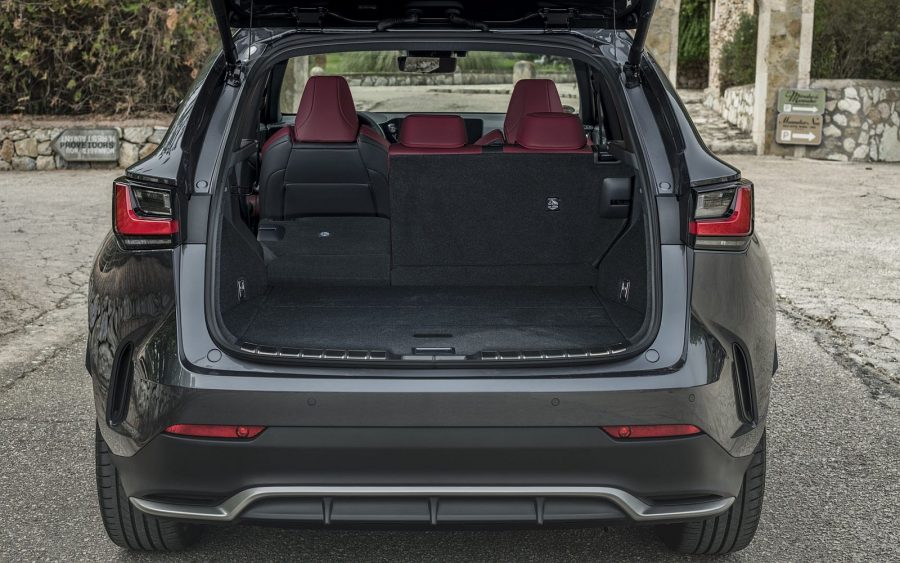 "The really clever bit is that Lexus has integrated this opening system with its blind spot warning set-up [so] the car will stop you from opening the door if there happens to be a cyclist, pedestrian, large bus or some such missile about to fill the space where your door is headed.
"How does it drive? It's actually a very comfortable car, matching up well with the zero-emission capable powertrain."
All information is correct at the time of publishing.