The Lexus IS compact executive saloon is no longer sold in the UK, but Lexus centres are still geared towards helping owners with servicing and maintenance of their cars. A Lexus IS service can be carried out by our service centres, which are staffed by fully trained technicians that know every Lexus model inside and out, whether they're brand new or are a little bit older. Here we guide you through what our service centres can do to help keep your Lexus IS on the road and running in perfect shape for longer.
Why choose Lexus for your IS service?
We like to think that our Lexus technicians are the best in the business. They have been fully trained to work on the entire Lexus range, including the IS, and since they have this expert knowledge of our vehicles, why would you choose anybody else to service your car? Our service centres are equipped with all the tools and hardware to make the job of maintaining and servicing your car as simple as possible, thus ensuring that your car is off the road for as short a time as possible. With 46 Lexus service centres across the UK, there should be a centre near you that will be able to help with any of your servicing or maintenance needs.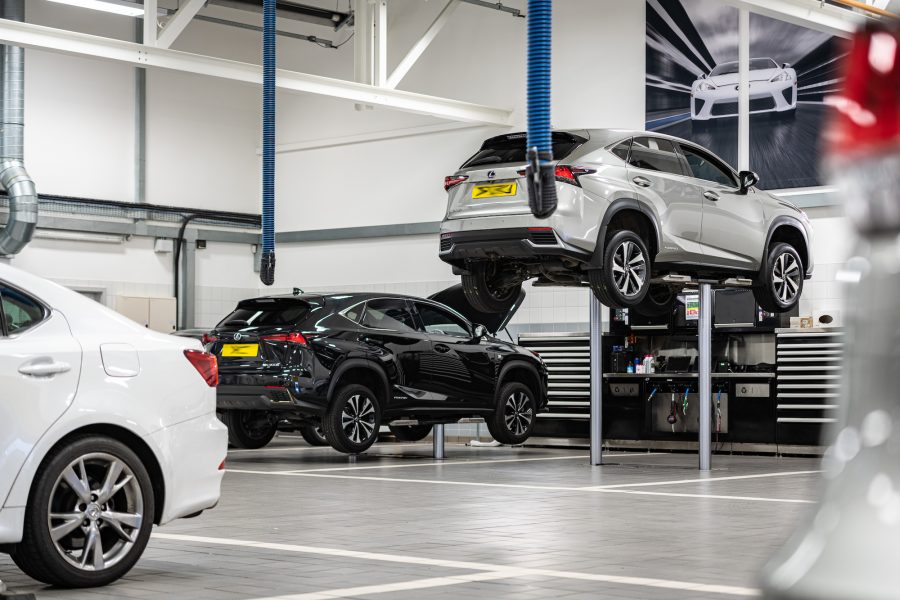 What can I expect from a Lexus IS service?
As with any Lexus model, your IS will be in safe hands at our Lexus service centres. There is a comprehensive list of checks that our technicians will undertake, whether your car is in for a Full service or an Intermediate check. An oil and filter change is standard procedure, whatever the interval, while the cabin air and pollen filters are replaced, too. For an intermediate service, the rest of the car is given a visual inspection to make sure everything is working properly.
A major service goes a little further. As well as an oil change, the brake fluid, differential oil and the batteries for your remote central locking keyfob are also replaced. Extra attention is made to the condition of more mechanical components under the skin, too. Our technicians will place your car on a lift to get under the car and take a look at the exhaust system, wheel bearings, suspension components and the fuel and brake lines, too.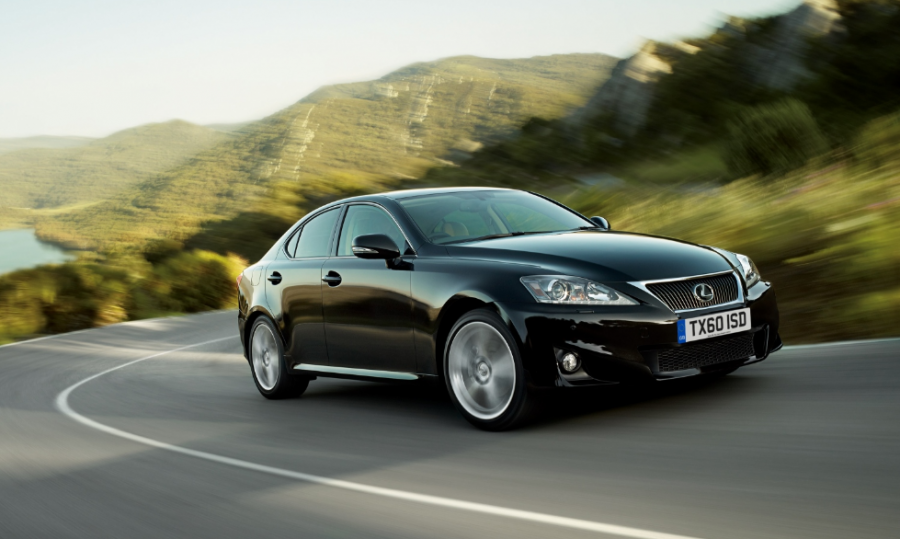 For higher-mileage cars, more components will be inspected or replaced according to the car's service schedule. Depending on your version of Lexus IS, expect replacement spark plugs, a cambelt change, or diesel filters on equipped cars. And if your car hits a six-digit mileage, expect the coolant to be replaced, while our technicians have a special tool that allows them to check valve clearances without the need to start dismantling the engine.
As well as the standard checks, our technicians will also be looking for any faults or issues that might arise. If something does come up, our Lexus centres will be in touch to advise about any additional work that might be needed, and of course won't go a head with any repairs unless authorised.
What's a Lexus IS Hybrid Health Check?
If you own a Lexus IS 300h, then extra attention is paid to your car at service courtesy of the Lexus Hybrid Health Check. This is a separate inspection of the car's hybrid running gear to make sure the system is in full working order. With decades of experience with hybrid technology, our technicians know how these systems should work, and will be able to let you know the condition of your system. This will come in the form of a written report, while any issues will be highlighted, too.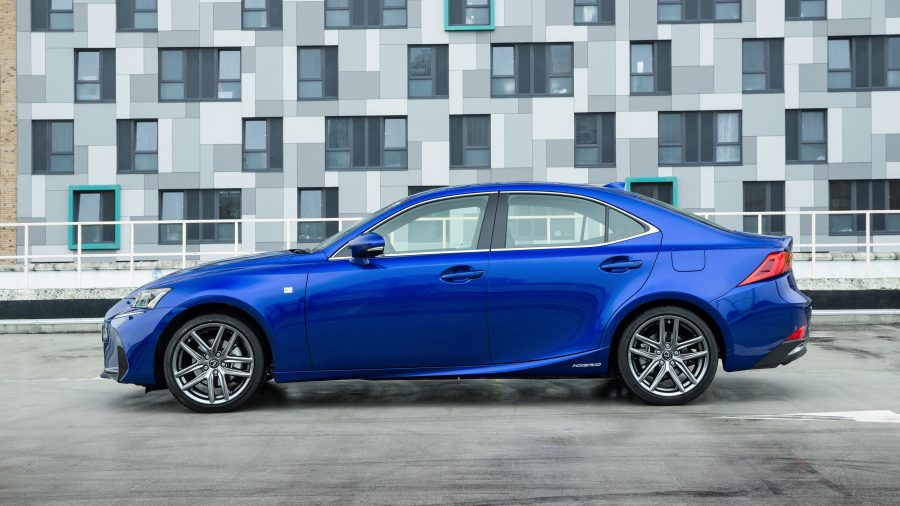 If your IS 300h isn't due a service, but would like to take out a Hybrid Health Check, then it's available for £59. What's more, the check comes with an extra 12 months or 10,000 miles of hybrid system warranty cover, and this warranty is applied to cars up until they're 15 years old.
Lexus Warranty
If your Lexus NX is less than 10 years old and has covered less than 100,000 miles, then it qualifies for the Lexus Warranty. This is provided through an initial three-year manufacturer warranty, and up to an additional seven-year service activated Lexus Warranty. Under Lexus Warranty, a 12 month/10,000 mile warranty is included with every Lexus service, giving you a chance to relax in the knowledge that you and your vehicle are in safe hands. Terms and conditions apply but all the information you need is available at your local Lexus service centre. If your car has been serviced outside of the Lexus network at any time, it doesn't matter, so long as you have it serviced with us, then we'll honour our warranty pledge.
Lexus IS Essential Care Maintenance
If you drive an older Lexus IS, then our Lexus service centres are able to offer you cost-effective servicing via our Essential Care promotion. This guarantees the expert knowledge of our technicians, while owners are able to add maintenance items and even MoTs to the basic package to help ensure that their car keeps running smoothly.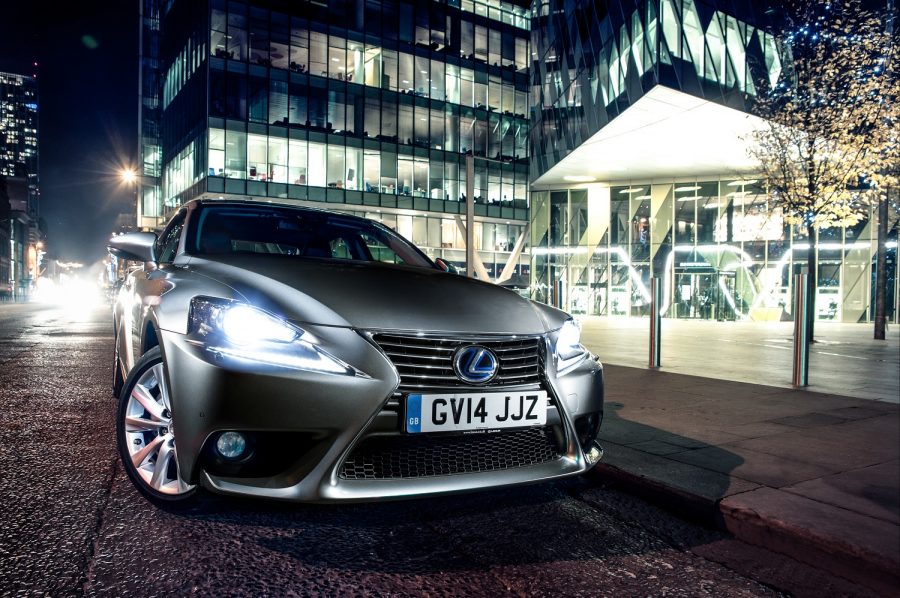 DIY Lexus IS servicing
If you're handy with spanners and fancy having a go at maintaining your Lexus IS yourself, then Lexus might be able to help you here, too. We have online stores on Amazon and Ebay that stock parts for a variety of Lexus models, including the IS. Visit us online to see if we can help with fixing your Lexus IS at home. Buy from our stores, and all parts are covered by a 12-month warranty.
All information was correct at the time of publishing.