Lexus Electrified is the new name for the ongoing evolution of the electrification strategy that Lexus first launched back in 2005 with Lexus Hybrid Drive. Its development is the result of genuine concern for the harmful effect that vehicle emissions can have on the environment, while simultaneously endeavouring to enhance personal mobility.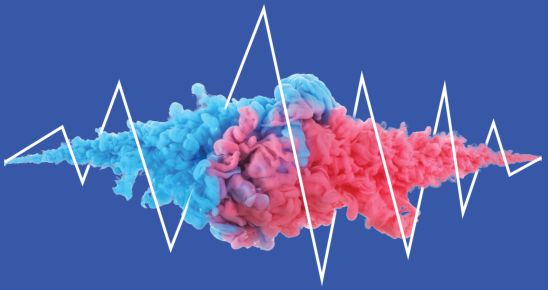 The electrification of powertrain technology was a strategy initiated in the early Nineties when parent company Toyota began developing an innovative fusion between internal combustion engine, high-voltage battery, and electric motor – all synchronised by cutting-edge software. Now, however, Lexus Electrified not only motivates the continued implementation of hybrid electric vehicles (HEVs), it includes plug-in hybrid electric vehicles (PHEVs), battery electric vehicles (BEVs) and the development of fuel cell electric vehicles (FCEVs).
How has electrification technology progressed over the years, and where is it heading in the future? Interestingly, although the core principles of this technology have not changed, there have been numerous refinements along the way. The following is our review of the advances Lexus has applied with each generation and vehicle category.
Learn more: How does Lexus Hybrid Drive work?
Lexus Electrified: Lexus Hybrid Drive – first generation
More to the driver, less from the world
Key models: RX 400h, HS 250h
The Lexus RX holds a special place in our history. Not only did it create the luxury crossover segment on its launch in 1998 but, more importantly, the RX 400h of 2005 (below) was the brand's first luxury hybrid model.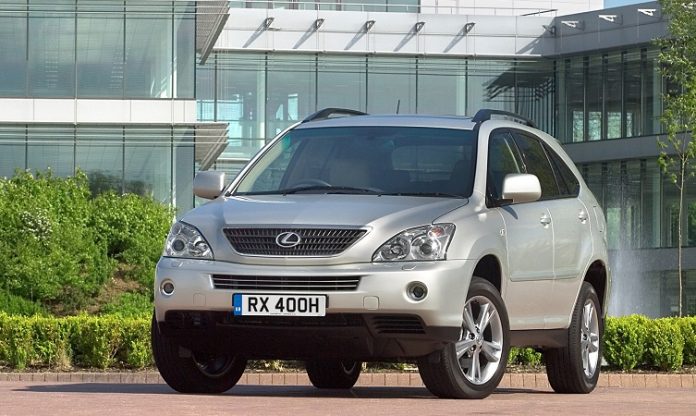 In this application, Lexus Hybrid Drive was powered by a transversely mounted 3.3-litre 3MZ-FE V6 petrol engine. This was mechanically mated to a P310 hybrid front transaxle (image below) and connected electronically to a Q211 hybrid rear transaxle to provide all-wheel drive capability. The motor generator within this latter unit featured a special planetary gear set that reduced output speed and increased torque.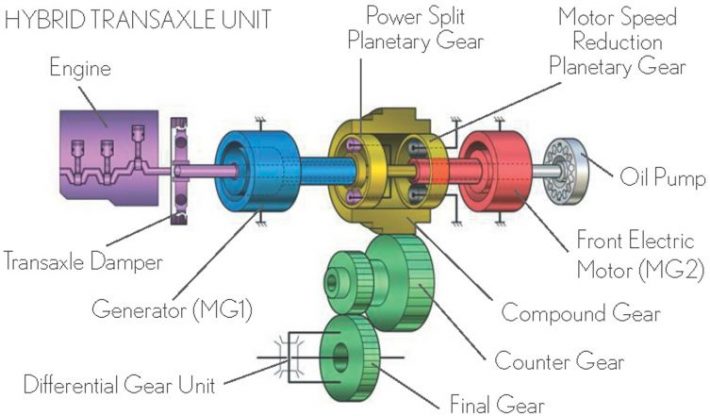 The nickel-metal hydride (NiMH) battery of the RX 400h consisted of 240 individual cells, having an output of 288 volts. However, a boost function within the inverter assembly increased the voltage up to 650V.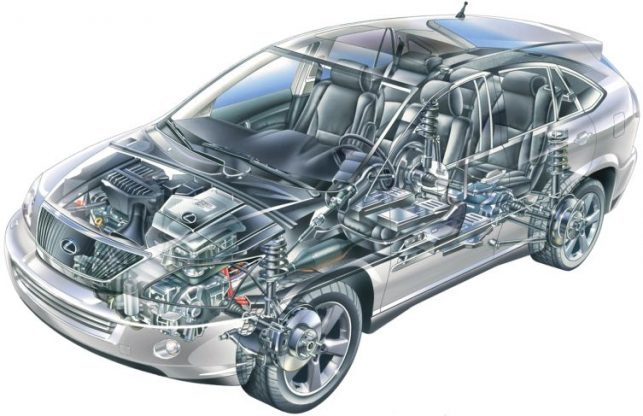 Combining the 211PS output of the petrol engine together with 167PS and 68PS from the front and rear hybrid transaxles respectively delivered a total system output of 272PS. The sensation of plentiful power throughout the rev range was similar to that of a vehicle with a 4.0-litre V8 engine – a feeling that set the tone for a new class of vehicle and provided Lexus with a relatable naming strategy.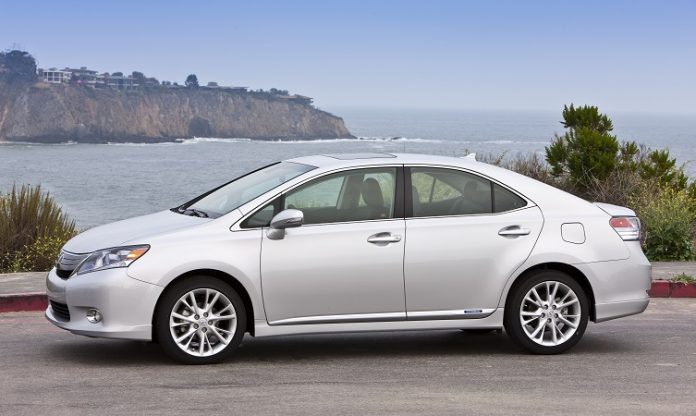 Additional information: The Lexus HS 250h (above) of 2009 was our first dedicated hybrid model and the first Lexus hybrid to be equipped with a four-cylinder engine. From the 2.4-litre engine and 204-cell NiMH battery to the P311 hybrid front transaxle, each major component of this first-generation system was smaller and lighter than that found in the RX.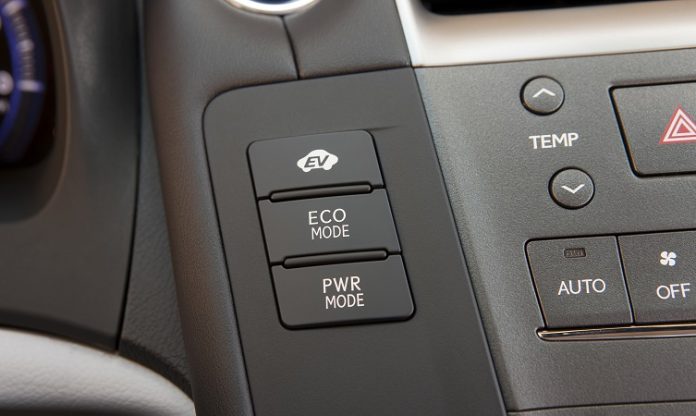 In addition, the HS 250h was the first Lexus to include a selectable EV mode that allowed the vehicle to be driven for short distances on electric power alone.
Lexus Hybrid Drive: second generation
Uninterrupted acceleration
Key models: CT 200h, GS 450h, LS 600h, RX 450h
When it arrived in 2007, the flagship LS 600h saloon (below) was unique in being the only Lexus hybrid model equipped with a powerful V8 petrol engine – in this instance, the 5.0-litre 2UR-FSE. Its combined system output was an impressive 445PS.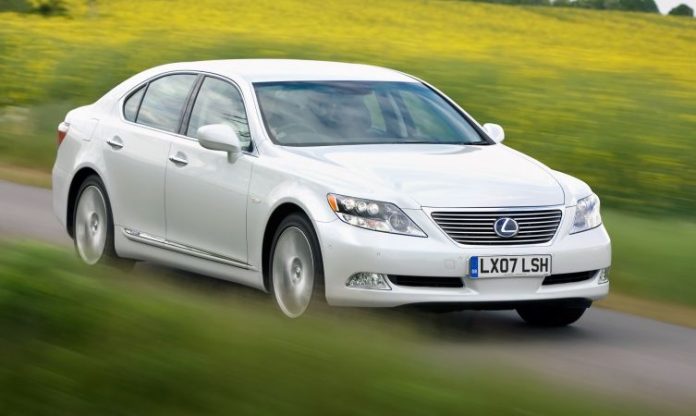 Similar to its V6-powered RX 400h and GS 450h siblings, its 240-cell NiMH battery produced 288 volts, with a boost converter capable of increasing this to 650 volts. But its similarities to the GS 450h continued in the engine and hybrid transmission being arranged in a longitudinal, front engine, rear-wheel drive layout.
The L110F hybrid transmission (below) was an upgraded version of the GS 450h E-CVT, which was itself the first of its kind to feature a sequential shift function. Alongside its more powerful generator and electric motor, the L110F included a two-stage motor speed reduction device to increase the functional range of the transmission, simultaneously improving acceleration, high-speed cruising ability and the vehicle's top speed.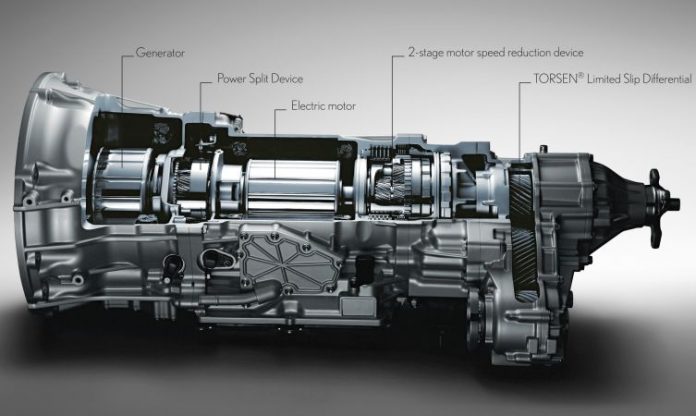 Learn more: History of Lexus transmissions
On all-wheel drive models, a mechanical transfer case alongside a limited-slip centre differential was placed after the hybrid transmission to apportion torque between the front and rear wheels.
Lexus LS 600h: low emissions yet high performance
Emitted 75% less CO2 than a city car of 2008
Achieved Super Ultra-Low Emissions Vehicle (SULEV) status
70% cleaner than the average new car in 2008
V8 hybrid delivered smooth overtaking power and acceleration
Rate of acceleration maintained for longer periods

Additional information: Second-generation Lexus hybrid models included manual shift and Artificial Intelligence-Shift (AI-Shift) modes – the first of their kind on a hybrid vehicle. The former enabled the driver to choose when to change gear, providing greater responsiveness in different driving conditions, while the latter made intelligent, automatic gear ratio changes based on road conditions and vehicle attitude (see illustration, above).
Milestone moment: In 2012, Lexus celebrated accumulated global sales of 500,000 electrified vehicles
Lexus Hybrid Drive: third generation
More efficiency, more response
Key models: ES 300h, IS 300h, NX 300h, GS 300h, GS 450h, RX 450h
The first model equipped with third-generation Lexus Hybrid Drive was the 2012 Lexus ES 300h. However, from a European perspective, the third-generation drivetrain was most popular in the Lexus NX 300h mid-size SUV. It was specifically tuned to offer instant power off-the-line, allied to exceptional combined fuel efficiency.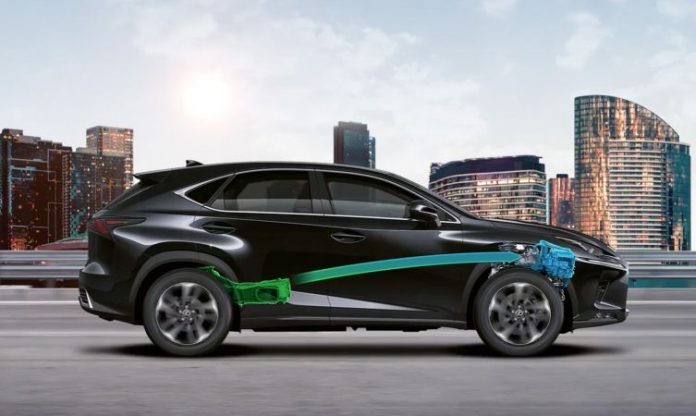 For this NX 300h application, the 2.5-litre 2AR-FXE four-cylinder Atkinson cycle petrol engine was mated to a P314 hybrid transaxle with a special torque control to reduce pitching motion when used off-road. Meanwhile, at the rear end of all-wheel drive models, the Q211 hybrid transaxle employed in the RX 400h and RX 450h was carried over.
Milestone moment: In 2016, Lexus celebrated accumulated global sales of 1,000,000 electrified vehicles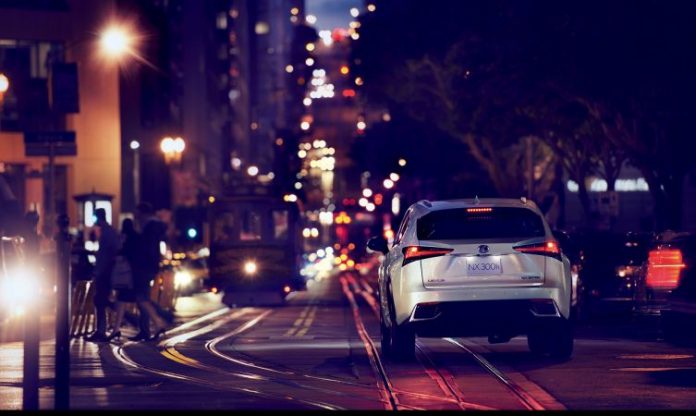 Lexus Hybrid Drive: fourth generation
Powerful visionary
Key models: UX 250h, ES 300h, LS 500h, LC 500h, NX 350h, NX 450h+
As revealed in the LC 500h flagship coupe and LS 500h flagship saloon, Multi-Stage Hybrid technology is a key advancement in some models equipped with fourth-generation Lexus Hybrid Drive. The system within the LC310/F transmission comprises a four-stage shift system, which, in tandem with the E-CVT drivetrain it attaches to, replicates the feel of a ten-speed gearbox to significantly improve driver feel and control.
Equally new for Lexus in this generation is the employment of a lithium-ion battery. Offering 252 volts, its energy density is much greater than a NiMH equivalent, which means that a much larger amount of electrical energy can be stored in a smaller space. In fact, the lithium-ion battery in the LC 500h and LS 500h is some 20% smaller and 20kg lighter than the pack used in the LS 600h.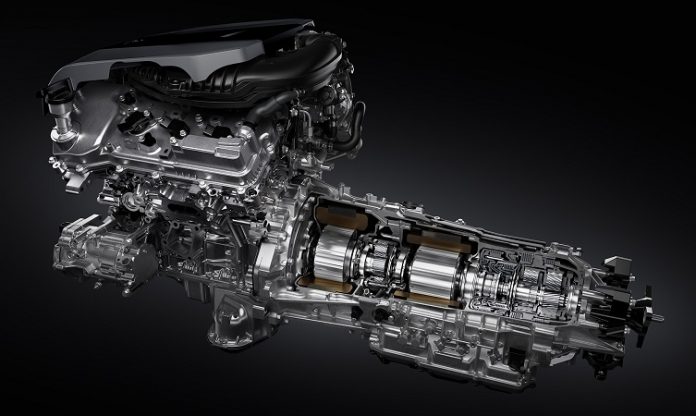 Also smaller and lighter is the petrol engine – a 3.5-litre 8GR-FXS six-cylinder V6. Enhanced with direct injection, intelligent valve control and a host of other improvements, it realises class-leading fuel efficiency and performance.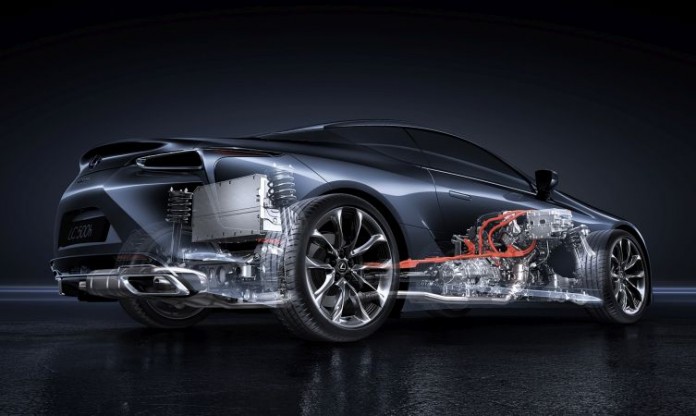 Additional information: Pairing a potent engine with two powerful electric motors and a self-charging and lightweight lithium-ion battery, the LS 500h is the highest performance LS hybrid in our history. The Multi-Stage Hybrid system multiplies the total system output and torque at the rear wheels through a four-speed transfer case coupled to an electronically controlled power split device.
Additional information: Fourth-generation Lexus Hybrid Drive in the UX 250h includes an efficient new front transaxle. By arranging the power generation and drive motors in a multi-axial layout, the new transaxle is 45mm shorter, while additional measures have been introduced to reduce frictional losses by 25%. The new Power Control Unit is 20% more powerful yet 10% lighter, and a newly developed NiMH battery uses a new electrode material and a more compact cooling to save further space.
Learn more: Imaginative engineering of the 2019 Lexus UX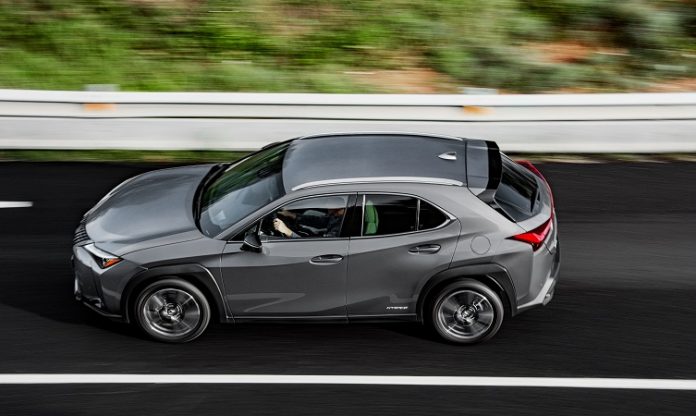 Additional information: Public test-drives conducted in February 2019 revealed some interesting statistics about the efficiency of the all new Lexus UX and its fourth-generation Lexus Hybrid Drive technology. Based on a distance of 4,768 miles, the Lexus UX spent 52% of its driving time in EV mode, during which time it accrued 36% of the total mileage. It achieved an average fuel economy figure of 50.5mpg.
Milestone moment: In 2021, Lexus celebrated accumulated global sales of 2,000,000 electrified vehicles
Learn more: Lexus hybrid driving advice
Lexus Electrified: Plug-in Hybrid
Key model: Lexus NX 450h+
Lexus engineers drew on decades of hybrid technology expertise to produce our first plug-in hybrid electric vehicle, the NX 450h+. Launched in 2022 and positioned as the flagship of the second-generation NX range, it expands on the capabilities of its fourth-generation hybrid drivetrain by combining a new A25-series four-cylinder, 2.5-litre Atkinson cycle engine with a 134kW front electric motor, 40kW rear electric motor, hybrid transaxle and 18.1kWh lithium-ion battery pack comprising 96 individual cells.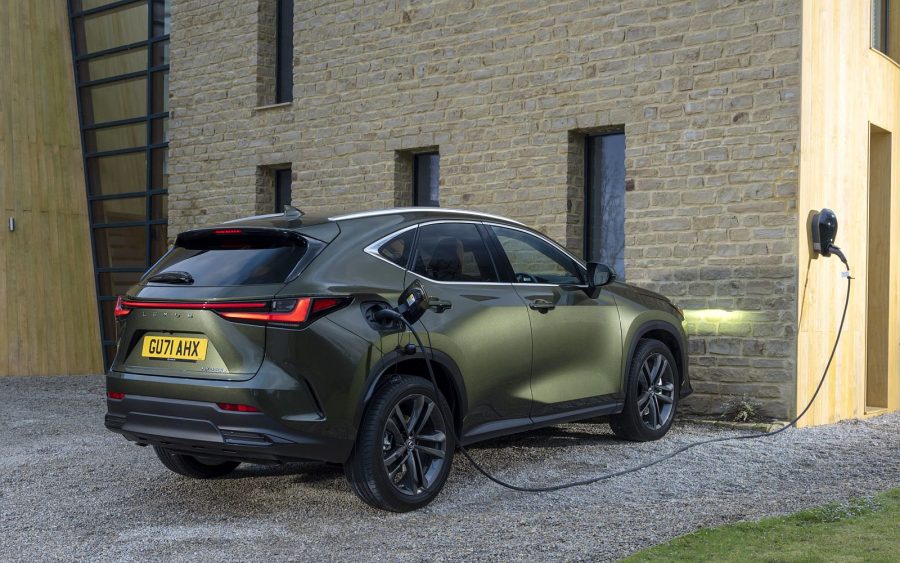 Working together in harmony, these elements produce an output of 305bhp, which delivers an impressive combination of performance, ultra-low emissions and super-frugal fuel economy. Using EV power alone, the NX can travel up to 61 miles in urban environments, and reach 83mph on unrestricted highways. The battery can be recharged in around 2.5 hours using a 230V (32A) connection and the 6.6kW on-board charger.
Lexus Electrified: battery electric
Key vehicles: UX 300e and RZ 450e
Introduced in 2021, the Lexus UX 300e was the first production model to appear under the Lexus Electrified banner. Developed around the existing and already electrified UX, this new, all-electric model capitalised on the experience gained in developing the core electrification technologies of battery management, power control modules and drive motors to provide a driving experience that is both near-silent and razor sharp.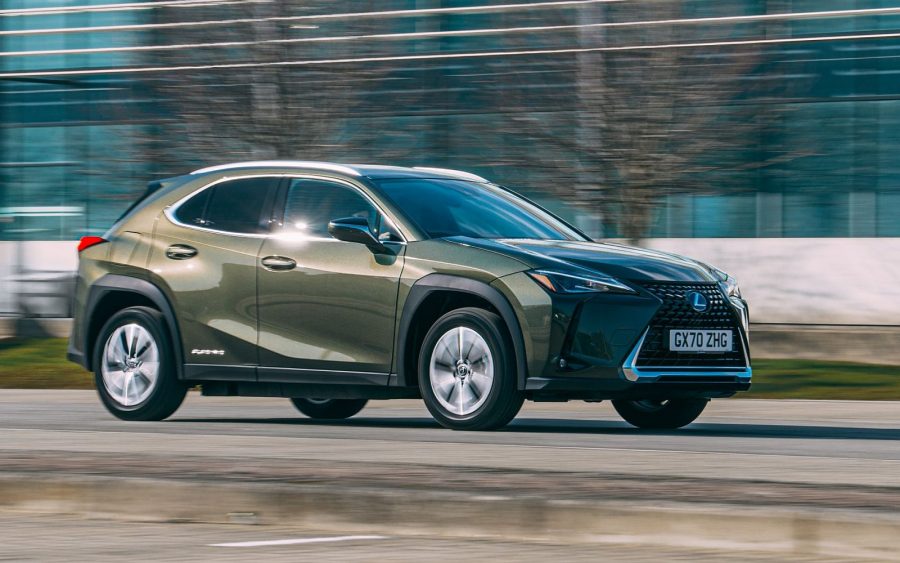 The drivetrain was primarily optimised for urban driving and featured a high-output 201bhp (150kW) electric motor/generator that gives the UX 300e natural yet brisk acceleration. It is powered by a new, high-capacity 54.35kWh lithium-ion battery located under the cabin floor. Sized to meet the real-world needs of European customers, this lightweight, 288-cell battery pack not only improves the vehicle's practicality but directly contributes to efficiency, delivering a driving range of up to 196 miles.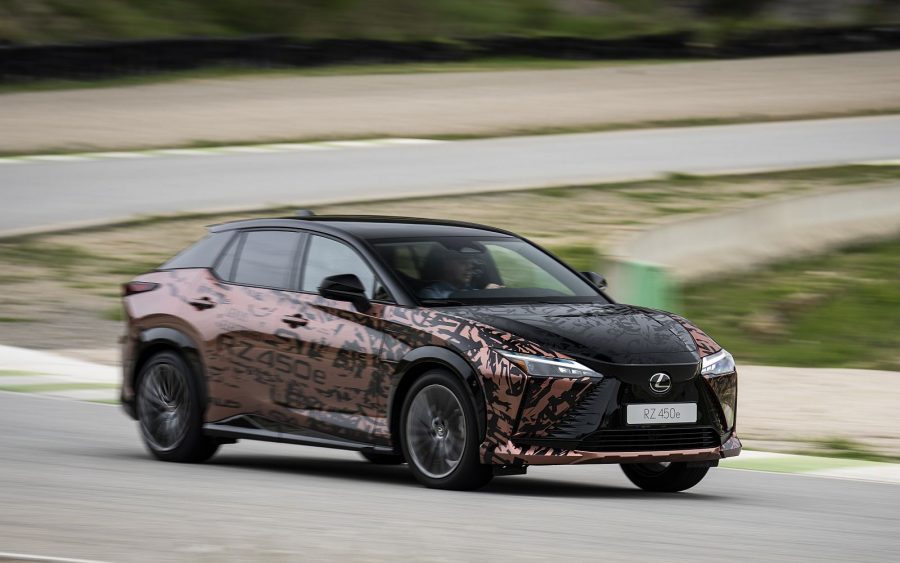 When it arrives in the UK at the end of 2022, the new RZ 450e will represent the next step in our move to becoming a 100% BEV brand in Western and Central Europe by 2030. This all-new SUV is the first Lexus electric vehicle to be developed from the ground up, and as such goes further than any other model to realise the exciting potential of the Lexus Electrified philosophy.
With its zero emission performance, the RZ 450e will help Lexus progress towards carbon neutrality and a sustainable mobility society. Lexus has not solely focused on the RZ's road performance; attention has also been paid to its entire life cycle, from parts procurement, manufacturing and ownership through to eventual disposal.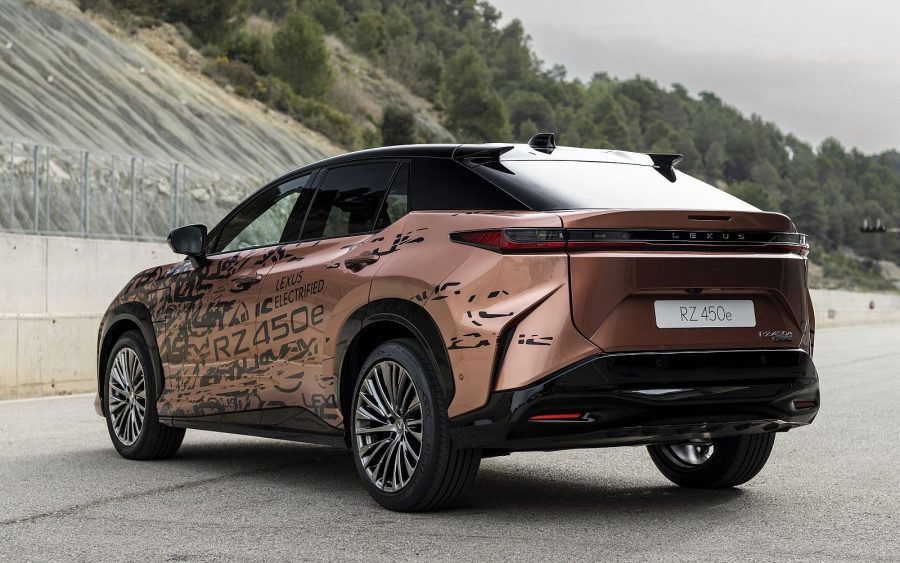 The RZ uses a derivation of the Lexus e-Axle first introduced in the UX 300e. Positioned between the driven wheels, the e-Axle is a compact, modular package that consists of a motor, gearing and ECU. On the RZ the device is used on both axles in conjunction with the all-wheel drive control system to adjust the vehicle's posture, traction and power distribution, according to the driving conditions. The front motor produces 150kW and the rear 80kW, giving a total power output of 230kW (309bhp). Power is drawn from a 96-cell lithium-ion battery stack, which produces a total output of 71.4kW.
Lexus Electrified: the future
At the end of 2021, Akio Toyoda, president of parent company Toyota, outlined Lexus's plan to offer a full line-up of battery electric vehicles by 2030. He believes that "the BEV will become the future symbol of Lexus as a model that most clearly expresses the evolution of the automobile brought about by electrification."

As well as revealing a pre-production version of the forthcoming Lexus RZ, Toyoda unveiled seven full-size prototypes, including a sleek sports car, full-size SUV and executive saloon. Most of these represent models that will be launched in the next few years, with the expressed aim of Lexus having a full line-up of BEVs by 2030 covering all major vehicle segments. Europe is predicted to spearhead the EV curve, with Lexus switching to 100% BEV sales by 2030. On a global scale, Lexus aims to achieve 100% BEV sales by 2035 and unleash the full potential of Lexus engineering.