Akio Toyoda, president of Toyota Motor Corporation (TMC), the parent company of Lexus, has presented the company's far-reaching strategy for carbon neutrality by outlining its plans to offer 30 battery electric vehicles (BEVs) by 2030. Below are excerpts from the transcript of his presentation.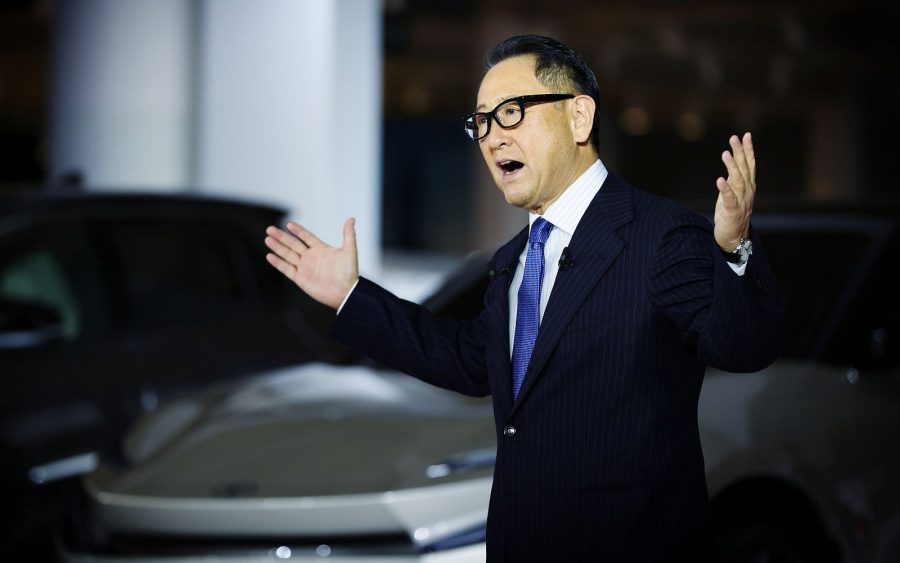 Akio Toyoda: "I would like to talk about TMC's strategy for achieving carbon neutrality – particularly our strategy for BEVs, which represent one of the most promising options. I believe that achieving carbon neutrality means realising a world in which all people living on this planet continue to live happily. We want to help realise such a world. This has been and will continue to be TMC's wish and our mission as a global company. For that challenge, we need to reduce CO2 emissions as much as possible, as soon as possible. We are living in a diversified world and in an era in which it is hard to predict the future.
"Therefore, it is difficult to make everyone happy with a one-size-fits-all option. That is why TMC wants to prepare as many options as possible for our customers around the world. We believe that all electrified vehicles can be divided into two categories, depending on the energy that they use. One category is that of "carbon-reducing vehicles". If the energy that powers vehicles is not clean, the use of an electrified vehicle, no matter what type it might be, would not result in zero CO2 emissions. The other category is that of "carbon-neutral vehicles". Vehicles in this category run on clean energy and achieve zero CO2 emissions in the whole process of their use. We at TMC will do our utmost to realise such vehicles.

"TMC is a global company supported by customers around the world. The Toyota brand now offers more than 100 models of engine-only vehicles, hybrid electric vehicles, plug-in hybrid electric vehicles, and fuel cell electric vehicles in more than 170 countries and regions. The Lexus brand has introduced more than 30 models of engine-only vehicles, hybrid electric vehicles, and plug-in hybrid electric vehicles in more than 90 countries and regions. Furthermore, we will expand the options for carbon-neutral vehicles by offering a full line-up of battery EVs. Specifically, we plan to roll out 30 BEV models by 2030, globally offering a full line-up of BEVs in the passenger and commercial segments. Please take a look. This is TMC's greater BEV line-up! Welcome to our showroom of the future!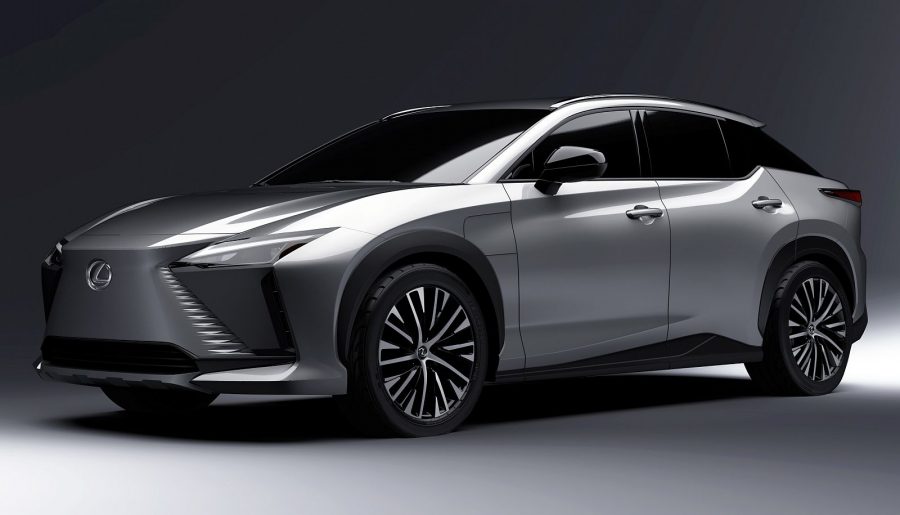 "Let's start with the Lexus brand. Lexus strives to be the brand that people who know authenticity choose at the end of the day. As brand holder, I continue to believe that. Lexus has pursued unique styling and a unique driving signature, and, as a pioneer in hybrid electric technology, it has refined its electrification technology. And now, Lexus is embarking on a new chapter. This is the name of our electrification efforts here at Lexus. Extracting the full potential of the vehicle through electrification technology. That is what electrification means to Lexus. We will deliver a unique electrified Lexus that combines linear motor acceleration/deceleration, brake feeling and exhilarating handling to further pursue the joy of driving. In particular, we believe that the BEV will become the future symbol of Lexus as a model that most clearly expresses the evolution of the automobile brought about by electrification. The latest of these models is the Lexus RZ.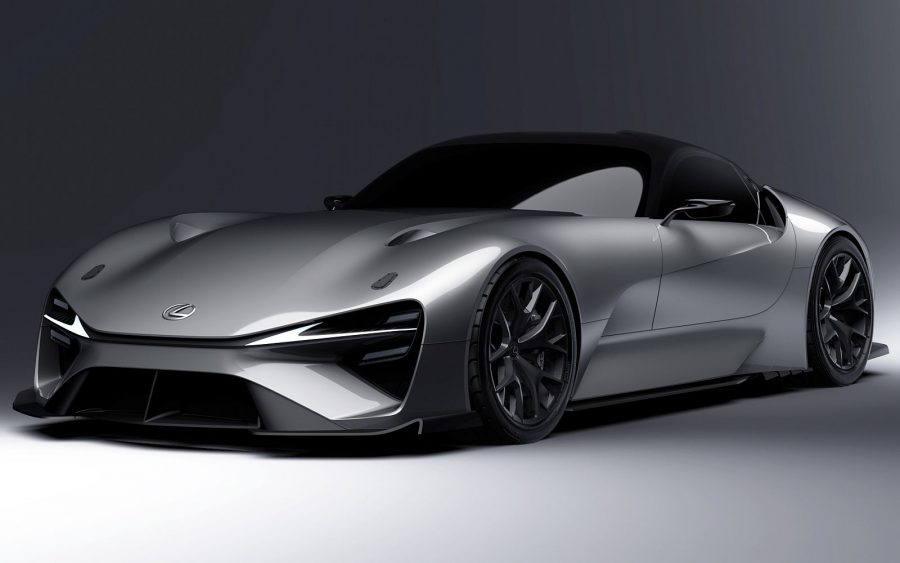 "The process of strengthening the fundamentals and pursuing the Lexus Driving Signature will not change even if it is a BEV. The endless pursuit of the Lexus Driving Signature will move to the next stage through development of the new Sports BEV. With bold proportions and low ride height essential to a sports car, it will showcase the unique driving performance of a Lexus and become a model that symbolises the future of the brand. Acceleration time will be in the low two-second range, cruising range over 700km, and with the possible use of solid-state batteries in mind, we will aim to create a truly high-performance BEV.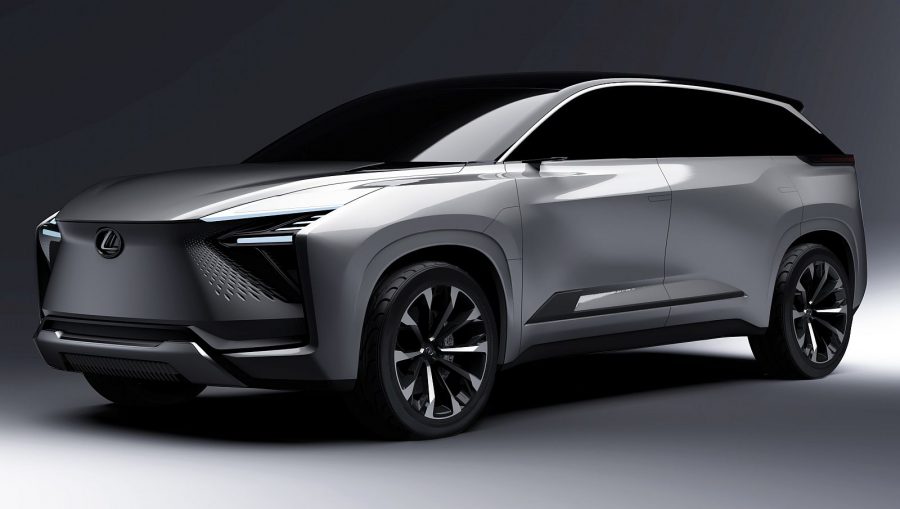 "Through BEVs, we will develop Lexus into a brand that offers a variety of experiences harnessing performance development that only a car maker like Lexus could do, and by honing the craft of making ever more personal products. Lexus will develop a next generation battery EV sports car that inherits the driving taste, or the secret sauce, of the performance cultivated via the development of the LFA. We will extend the driving taste refined this way to other models as we evolve Lexus into a brand centred on battery EVs. We can position batteries and electric motors to bring more freedom to battery EVs. This freedom will allow us to be more attuned to our customers, such as by meeting the various needs of different regions [and] the various lifestyles of our customers.
"The future that we showed you today is by no means far away. Most of the BEVs that we introduced here are models that will be coming out in the next few years. We aim to achieve global sales of 3.5 million BEVs per year by 2030. Lexus aims to realise a full line-up of BEVs in all vehicle segments by 2030 and to have BEVs account for 100% of its vehicle sales in Europe, North America, and China, totalling one million units globally. And it aims for BEVs to make up 100% of its global vehicles sales in 2035.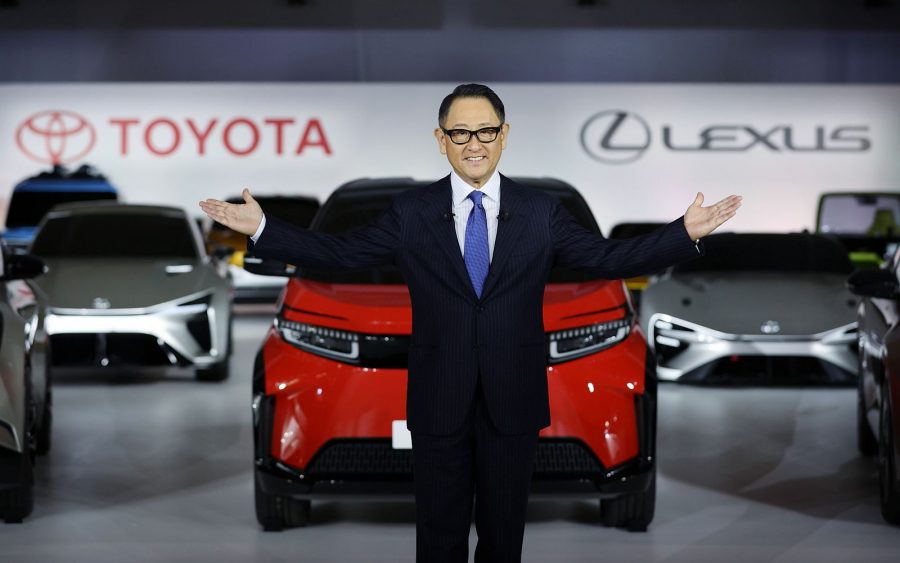 "We at TMC aim to be a company that contributes to the global environment, seeks to bring happiness to people, acts, and stays close to its customers. To sum it up, we want to become a company that produces happiness for all, for both individuals and society. We want to pass on an ever-better future for the children of today and those who will come after them. We always want the future to be brighter. I believe that the future is something to be created by all of us together. Japan's automotive industry is home to our 5.5 million colleagues who have supported Japanese manufacturing and mobility. And we have many more colleagues throughout the world. If we all take action with unity of mind and with will and passion, we will be able to leave behind many smiling faces and a beautiful Earth for the next generation.
"That is what I believe. And that is what we will achieve. Thank you."
All venue photos courtesy of Noriyaki Mitsuhashi / N-Rak Photo Agency