Hundreds of Lexus engineers and technicians spent almost five years developing the new UX 250h crossover. Working to an incredibly demanding brief, they left nothing to chance in creating what is one of the most advanced vehicles Lexus has ever produced.
The UX is one of the most advanced vehicles Lexus has ever produced
In addition to perfecting breakthrough manufacturing processes and adopting lightweight composite materials, the team used its imagination and tapped into two decades of hybrid experience to develop a new, fourth-generation self-charging hybrid powertrain.
Let's take a closer look at six areas where advancements have been made.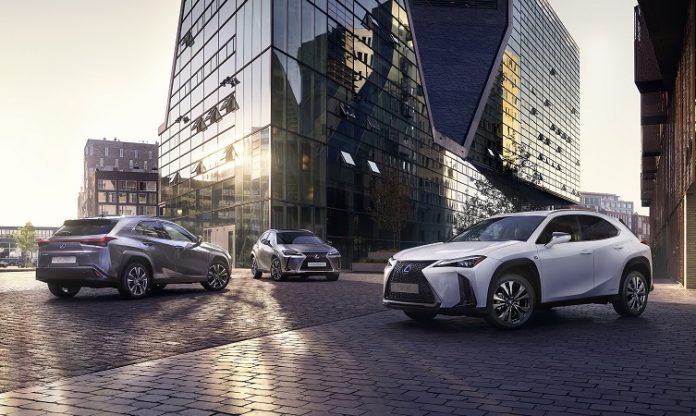 1. 2.0-litre petrol engine
With a thermal efficiency rating of 41%, the 2.0-litre petrol engine under the bonnet of the UX is one of the most advanced and efficient ever developed by Lexus. Features include laser-cut intake valve seats, a high 14:1 compression ratio, and a fuel system that combines direct and secondary port injectors.
In addition, exhaust heat recirculation allows the engine to reach its optimum temperature more rapidly, while intelligent, electronically activated variable valve timing enhances drivability and reduces emissions.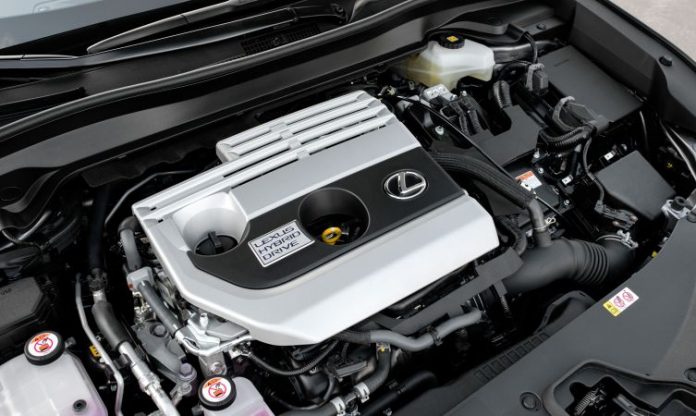 2. Hybrid transaxle
The UX features a newly engineered front hybrid transaxle, which combines the efforts of the petrol engine and electric motor/generator to achieve class-leading fuel consumption, NVH levels and driving performance.
Compared to the previous generation transaxle, the new unit is 45mm shorter. This was primarily achieved by creating a multi-axial layout that arranged the power generation and drive motors on the same axle. One benefit of this innovation is greater space for the wheels to turn (the UX has a class-leading 10.4 metre turning circle).
Meanwhile, a 25% reduction in frictional losses within the unit enables the drive motor to achieve higher speeds and therefore yield improved performance and efficiency. Also important for smoothness and long-term reliability is a new system for returning cooled oil to the transaxle and motor/generator.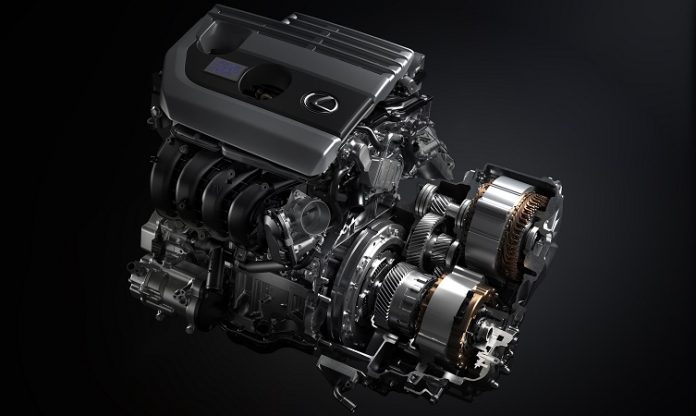 3. Power Control Unit
The compact new Power Control Unit (PCU) installed in the UX is 20% more powerful yet 10% lighter than the outgoing model. These improvements were possible by developing a new compact circuit board, DC-DC converter and power stack structure, which also resulted in a 20% reduction in power losses and improved fuel efficiency.
Lexus engineers also introduced a dual power card that is smaller and features double-sided cooling efficiency. Meanwhile, further optimisation of the output filter has reduced noise levels.
As you can see from the image below, the new PCU (highlighted in yellow) is mounted directly above the hybrid transaxle, where the combination of the units' reduced size and weight creates more space in the engine compartment. This, in turn, has contributed to the low, aerodynamic bonnet and improved pedestrian protection in the event of a collision.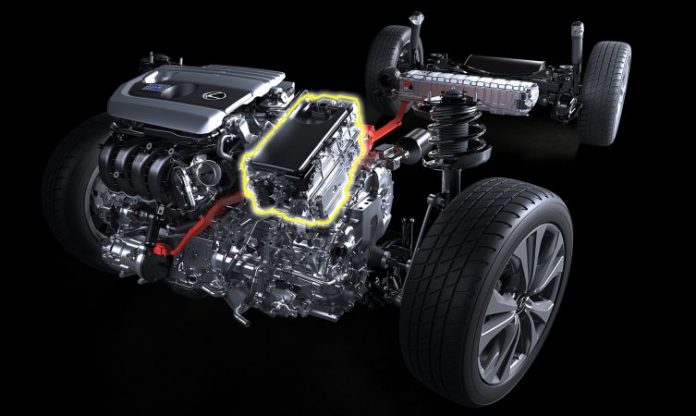 4. Hybrid battery
The hybrid battery is a key element in the UX's fuel efficiency and EV performance. This newly developed nickel metal-hydride unit adopts a new electrode material and more compact cooling system to save space, which has allowed it to be installed below the rear seat. It therefore minimises intrusion into the luggage compartment and supports the vehicle's weight distribution and low centre of gravity. The battery consists of 180 cells of 1.2 volts each, producing a total of 216 volts, or 24kW per second.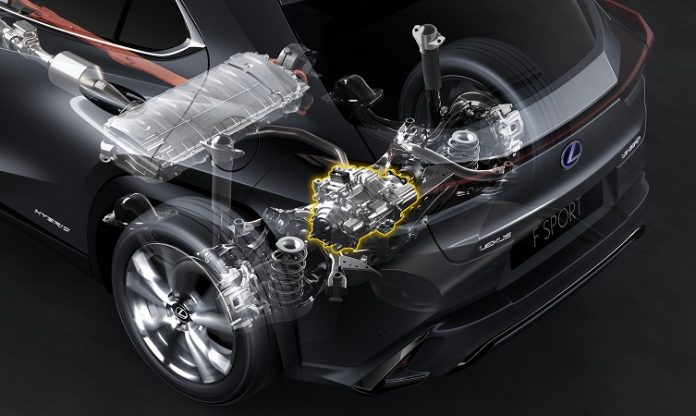 5. E-Four
The optional E-Four all-wheel drive system in the UX uses a second electric motor/generator integrated in the rear differential (highlighted in yellow in image above). Compared to previous systems, the rear hybrid transaxle has been significantly reduced in size and weight, leading to enhanced luggage space and improved handling.
Data received from various dynamic sensors is used to precisely control the front-rear torque distribution when accelerating, cornering or driving on slippery surfaces. The torque ratio can vary from being entirely front-wheel drive to 80% rear-wheel drive, and because E-Four weighs much less than conventional all-wheel drive systems and does not contribute to mechanical losses it has a negligible impact on fuel consumption.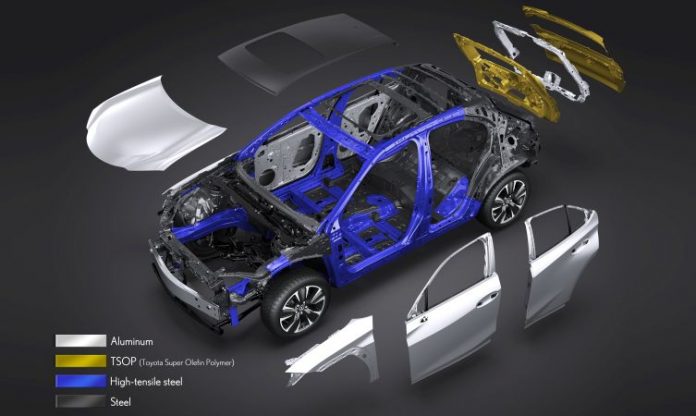 6. Lightweight materials
To further improve the efficiency and performance of UX, the engineering team set out to reduce weight wherever possible. For example, a substantial 27kg was saved by switching from steel to aluminium in the construction of the doors, front wings and bonnet, and composite materials for the tailgate. Aluminium was also used for the internal frame of the tailgate, with Super Olefin Polymer resin providing the visible inner and outer panels – a Lexus first.
These weight-saving measures resulted in the UX having the lowest centre of gravity in the class and the agile handling normally associated with a dynamic hatchback.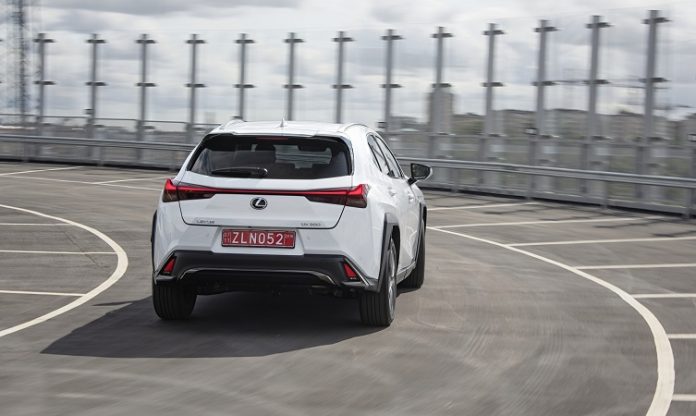 Orders for the all-new Lexus UX are currently being taken, with the first examples available from March 2019. Click this link to receive regular updates.