The purpose of the Lexus Hybrid Health Check is to allay any concerns people may have over the reliability and longevity of vehicles equipped with Lexus Hybrid Drive technology. It is a procedure that Lexus has put in place that allows owners to warranty the hybrid battery for up to 15 years.
Why have we bought a 13-year-old Lexus RX 400h?
Lexus has a procedure that allows owners to warranty the hybrid battery for up to 15 years
We believe that Lexus hybrids are among the finest used cars on the market. And while we could demonstrate this by purchasing a nearly new vehicle from our Lexus Select Approved Pre-Owned programme, we wanted to prove that Lexus quality also exists at the most affordable end of the used car market.
Which is where our 2006 Lexus RX 400h comes in: recently purchased from an independent, second-hand car dealer for the princely sum of £4,800.
What happens in a Lexus Hybrid Health Check?
One of the key reasons we bought our used RX 400h was because of its full Lexus service history (see below). We saw that the recommended maintenance schedule had been carefully followed and the car itself was in great condition, which gave us confidence that GR06 UFH was going to be a reliable purchase.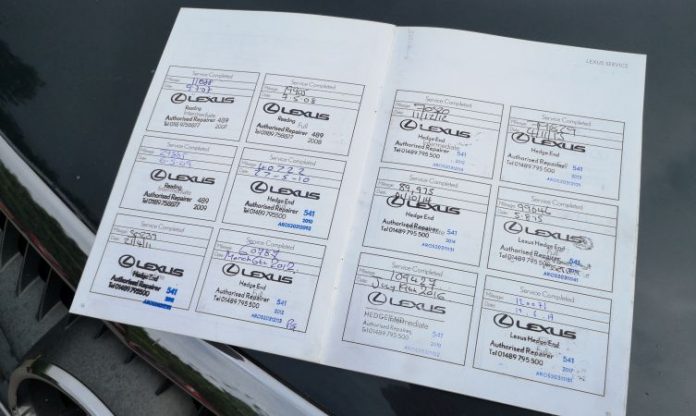 However, there is no getting away from the fact that GR06 has travelled more than 143,000 miles – equivalent to almost six times around the world – since it rolled off the production line on 10 May 2006. So we wanted to ensure that its key feature, the innovative self-charging hybrid system, was still in good health and ready for another year of electrified motoring.
A full Hybrid Health Check is normally carried out as part of the regular service programme for Lexus hybrid models. But GR06 is not quite ready for its next scheduled service. So we booked it in with nearby Lexus Gatwick for a standalone Hybrid Health Check to confirm that the system was still delivering optimal performance.
Lexus master technician Tim Woodley was assigned to carry out the Hybrid Health Check for us. And on this occasion, we were allowed to document the process for the blog.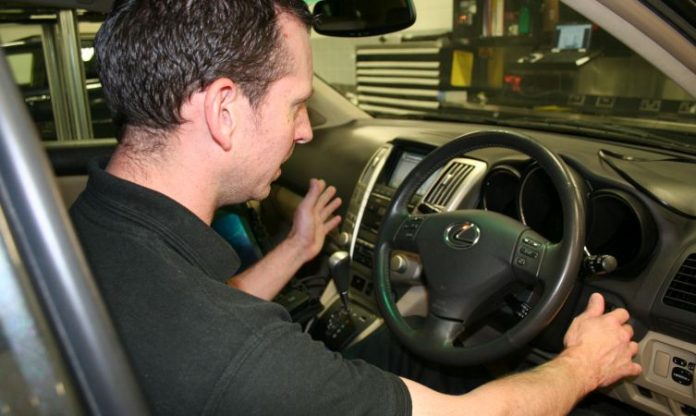 Tim began by making sure all power-draining ancillaries – heated seats, cabin lights, air conditioning etc – were turned off and therefore unable to affect the readings. He then connected his laptop to GR06's on-board diagnostic port, located in the driver's side foot well. The ignition was turned on to allow the vehicle to run its normal self-diagnosis – a quick way to ensure that no existing faults might stop the Hybrid Health Check from being carried out. Seeing this was not the case, Tim was then able to proceed and activate the secure connection between car and computer.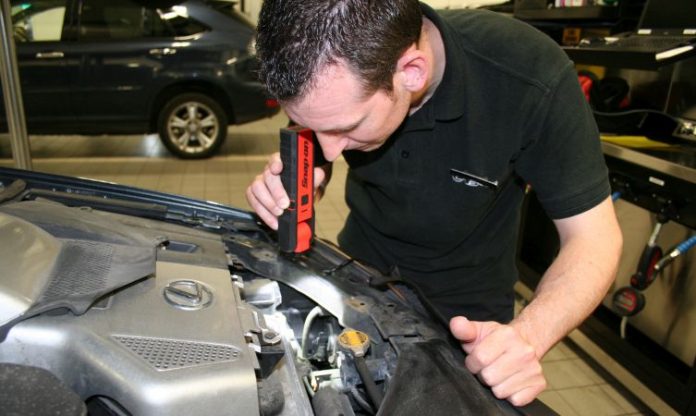 GR06's unique vehicle identification number was typed into the programme and the current mileage logged. Further diagnostic functions now became available, including the Hybrid Health Check we had requested. Activating this function opened a new screen where it prompted Tim to carry out coolant checks – one for the hybrid inverter and the other for the engine. Both levels were within tolerance, so the programme allowed us to progress to the most intensive part of the test process.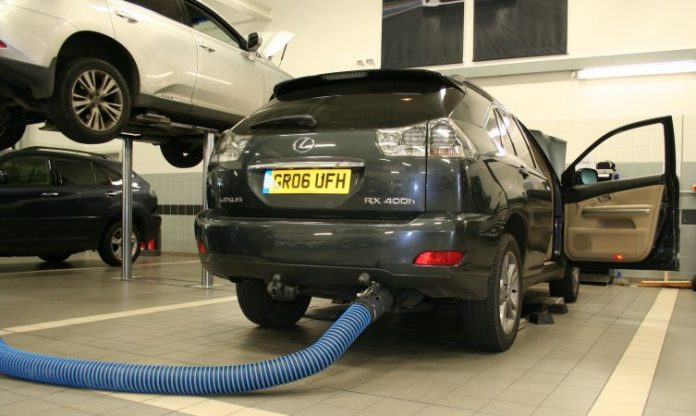 This involves the programme monitoring a special, manual procedure that forces the hybrid system to operate at high load while the vehicle is stationary in the workshop. It primarily ensures that the inverter/converter unit is supplying a sufficient flow of power to and from the hybrid battery and motor/generator units. But in placing such a high load through the components, it also creates a lot of heat, which in turn tests the dedicated cooling system and the effectiveness of all insulation.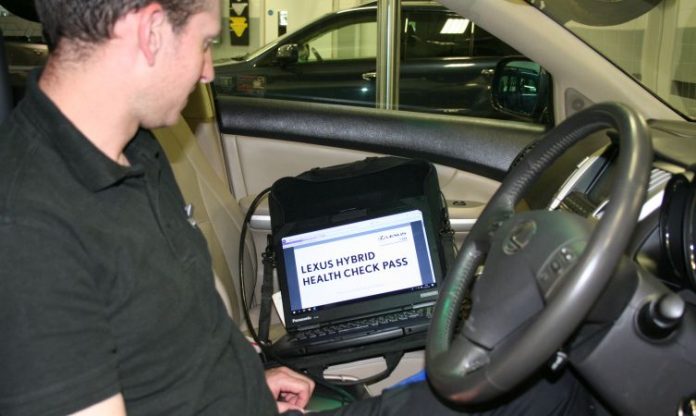 What does a Hybrid Health Check pass mean?
We were delighted to see an uninterrupted stack of 'PASS' icons illuminate on the laptop screen, signalling that each section of GR06's hybrid system was functioning efficiently. Tim then printed and signed our report and confirmation certificate, which provides an extra one year or 10,000 mile warranty on the car's hybrid battery, even though it is more than 13 years old.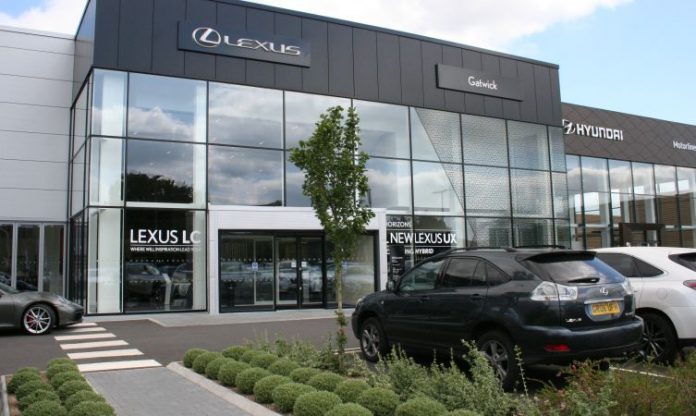 In fact, so reliable and effective is the Lexus Hybrid Drive system that Lexus will honour all Hybrid Health Check warranties until the model in question is 15 years old. Naturally, some terms and conditions apply in this respect – you can find more information at this link – but it remains an outstanding offer that effectively wipes out any concerns people may have over the reliability and longevity of Lexus's self-charging hybrid technology.
Thanks to Lexus Gatwick for their assistance in this feature.