The Lexus LFA has had its fair share of memorable moments, including winning its class at the 2015 Nürburgring 24 Hours and being part of a dazzling light painting photoshoot for its fifth anniversary.
So we thought it was about time we collated our eight favourite blog posts about this inspirational supercar.
Click on each bold, numbered heading to be taken to the blog post it relates to.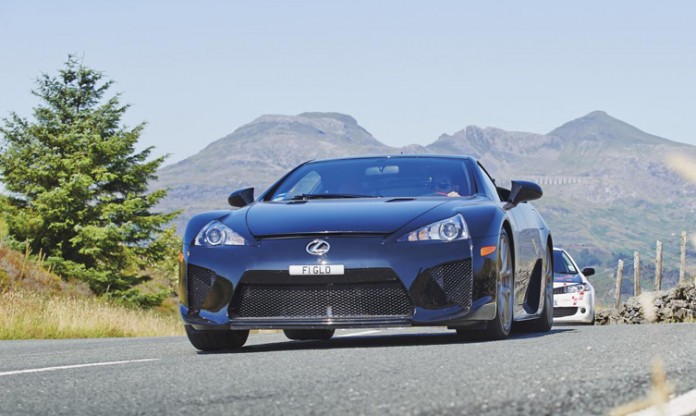 The Lexus LFA may have finished its limited production run of just 500 units in December 2012 but its alluring rarity and incredible abilities resonate as strongly as ever, a point excellently demonstrated in the special 200th issue of evo magazine.
Nick Trott, editor of evo, summed up the Lexus supercar in these words: "The LFA deservedly made the final five of the best cars evo magazine has ever driven. Flawless build quality, meticulous construction and exquisite detail dovetails with a sublime engine, engaging dynamics and supercar performance. The result? A true automotive jewel."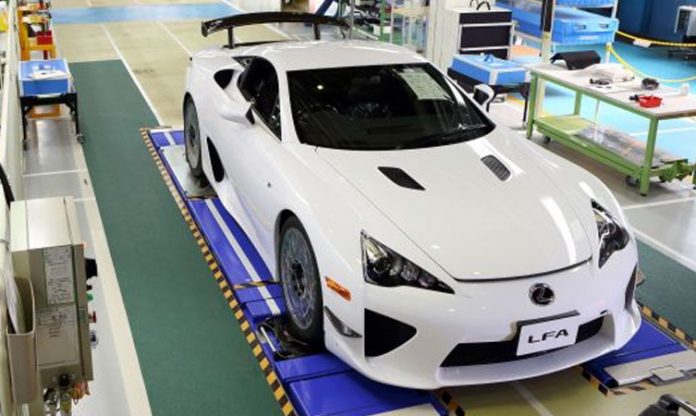 Conceived on the racetrack and developed through the application of world-first technologies, the Lexus LFA was no ordinary supercar. Equally, the people that pushed its development through to completion were no ordinary engineers or racing drivers.
Discover the history behind this incredible supercar.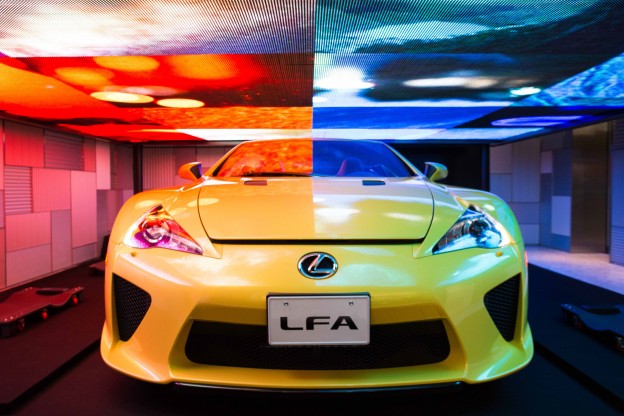 An interactive media art exhibition, held in February 2015 at Lexus International's Intersect design facility in Tokyo, provided a unique opportunity to see the ultra-rare V10 Lexus LFA Roadster under thousands of colour-changing light emitting diodes (LEDs).
Entitled 1,220, the exhibition showcased creative work from up-and-coming Japanese musicians, filmmakers and performers and was hosted in partnership with Japanese creative agency Rhizomatiks.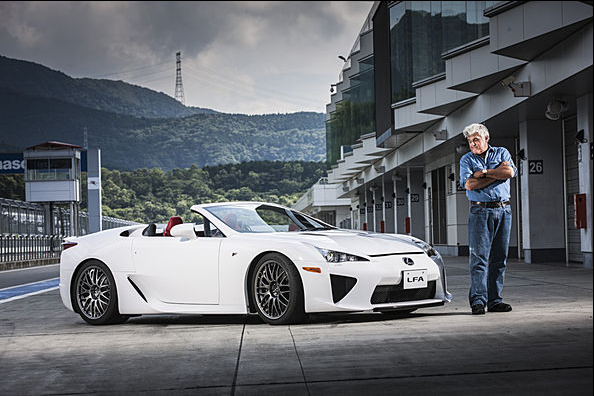 Petrolhead and US talk-show host Jay Leno bagged a world exclusive with his first-drive video of the Lexus LFA Spyder concept.
With production limited to only 500 examples, the Lexus LFA is among the rarest and most exotic supercars in the world. But the roofless LFA Spyder is unique and the only one of its type that will ever be built.
The former host of The Tonight Show, Leno was given the chance to take the car on track at the Fuji Speedway in Japan as part of his Jay Leno's Garage web TV series.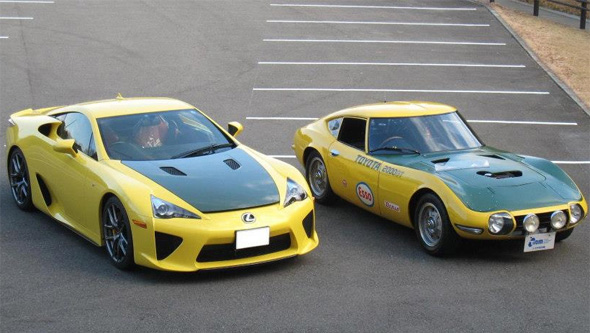 What are the chances? There are only 500 Lexus LFAs in the world, and fewer still Toyota 2000GTs. And yet, on a rare meeting of the two, they're wearing the same outfit.
LFA has been very much in the spotlight of late, not least because Jeremy Clarkson recently said: "It's the best car I've ever driven" on Top Gear. That trend looks set to continue if this eye-popping two-tone car is anything to go by.
We spotted these great images of an LFA coming face to face with its Toyota forefather at Japanese Nostalgic Car.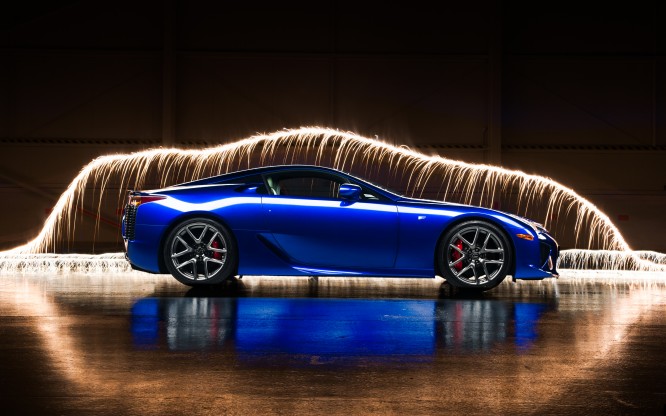 It was the photoshoot unlocked by your retweets! We called upon you to retweet a teaser image of this very special fifth anniversary Lexus LFA light-painting photoshoot and said we'd only reveal the full image when we reached 100 RTs. Well, you hit our target and unlocked these amazing images.
Light-painting involves moving a hand-held light source through a long exposure photograph to illuminate a subject or create a background of light. This shoot was the first time that such a treatment has been applied to the LFA.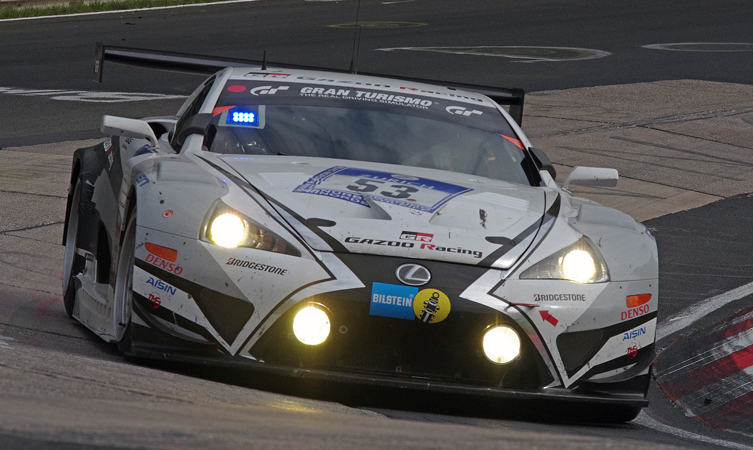 In essence it's like a cross between chariot racing and a rock festival, but precise definitions are hard to conjure. Glastonbury with wheels perhaps comes closest.
Whatever your perspective, the Nürburgring 24 Hours is a motor race like no other. The Toyota and Lexus teams performed with distinction. Gazoo Racing's LFA finished 14th overall to win the SP-PRO class.

Lexus LFA was made for the Nürburgring – almost literally. The LFA already packs a powerful punch but with the enhanced aerodynamics, tuned suspension and increased power that the limited edition Nürburgring Package brings, there is no doubt that it's a supercar made for a super track.
But it's not just lip service. Car and track proved to be perfectly matched when a Lexus LFA with Nürburgring Package lapped the Nürburgring Nordschleife in 7:14.64 running on standard specification Bridgestone Potenza RE070 tyres, breaking the record for the fastest lap time in a current, regular production car.