[youtube width="580″ height="325″]https://www.youtube.com/watch?v=2fVY05-ouzM[/youtube]
Lexus LFA was made for the Nürburgring – almost literally. The LFA already packs a powerful punch, but with the enhanced aerodynamics, tuned suspension and increased power that the limited edition Nürburgring Package brings, there is no doubt that it's a supercar made for a super track.
But it's not just lip service: car and track proved to be perfectly matched last week when the Lexus LFA Nürburgring Package lapped the Nürburgring Nordschleife in 7:14.64 running on standard specification Bridgestone Potenza RE070 tyres, breaking the record for the fastest lap time in a current, regular production car. The result, achieved by LFA test driver Akira Iida during a performance test on 31 August, demonstrates the success of Lexus's track-focused development of the LFA.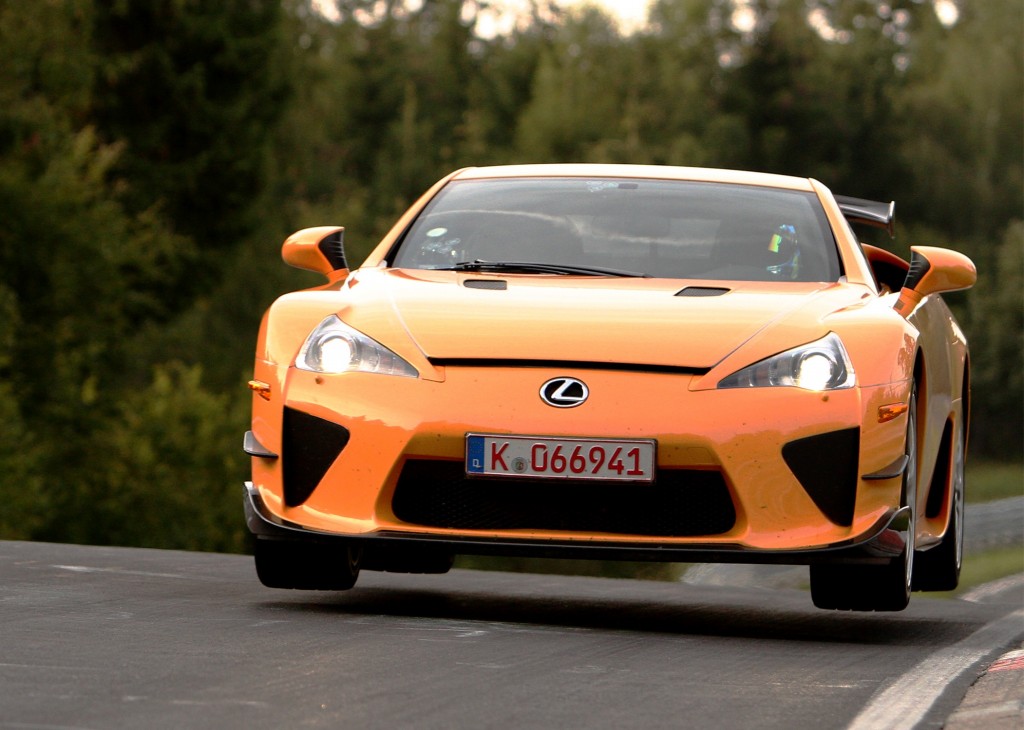 A result of extensive testing and "obsessive" development, the Nürburgring Package will be fitted to just 50 of the 500 LFA produced. The Package includes a carbon fibre reinforced plastic (CFRP) front spoiler and fixed rear wing, track-tuned suspension and custom wheels. Output from the 4.8-litre V10 engine is 562bhp compared to the standard LFA's 552bhp, while the car's 3.7-second nought to 62mph acceleration time remains the same.
Experience the world-famous Nürburgring for yourself – watch the on-board footage of this record-breaking lap above.
For images of the Lexus LFA equipped with the Nürburgring Package, click here.