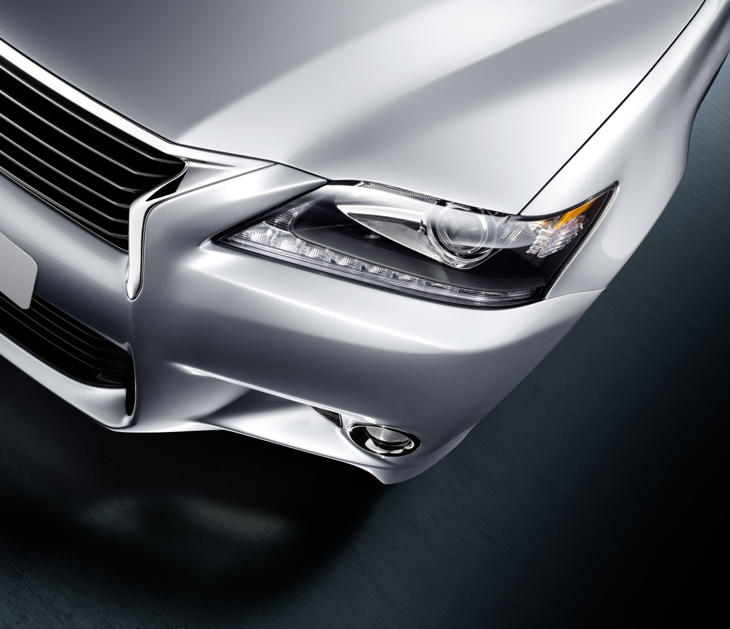 We may have been awarded the title of Manufacturer of the Decade but that doesn't stop us looking ahead to what's coming next. Following on from the official unveiling of the new GS saloon (pictured) in the US earlier this summer, we're pleased to announce that the all-new full hybrid GS 450h will make its world debut at this year's Frankfurt motor show.
Taking place from 13 to 25 September 2011, the 64th International Motor Show will also play host to the European debut of the new CT 200h F-Sport – we gave you an early glimpse of both cars here.
The first development of the full hybrid CT 200h since its launch in the UK earlier this year, the CT 200h F-Sport features bolder styling elements and handling adjustments, increasing its appeal to customers seeking a more dynamic and engaging drive.
These newcomers will be joined on the Lexus stand by models from the current IS, CT, RX and LS ranges.
All information is correct at the time of publishing.