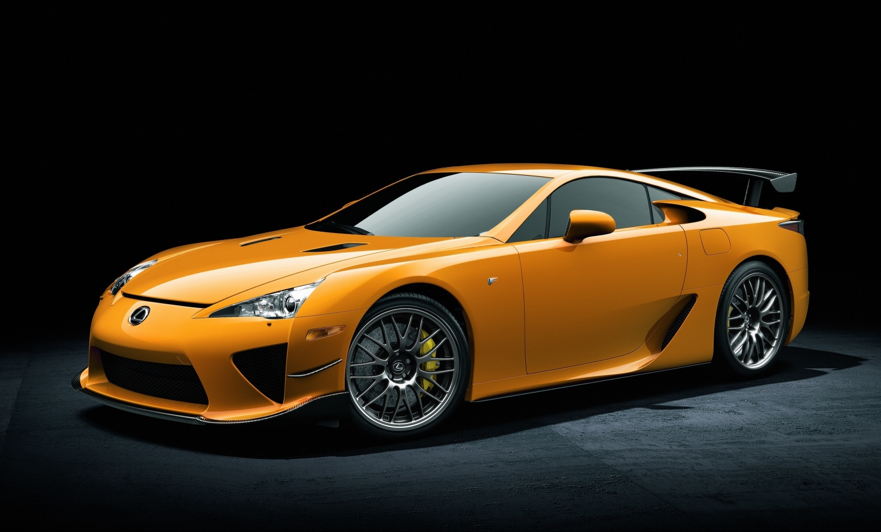 It's hard to believe that the LFA could become even more exclusive, yet Lexus is giving the supercar an even more track-focused profile. The new Nürburgring Package will be shown in public for the first time at the 2011 Geneva motor show.
Aimed at customers looking for even greater levels of performance from the V10 supercar, the Nürburgring Package is available on a maximum of 50 of the 500 cars that are being built. It provides additional aerodynamic features and technical revisions to improve handling and downforce, increases engine output by 10bhp to 562bhp and speeds up gear shifts in the six-speed sequential transmission.
Yes, you read that right, an even more powerful LFA.
But it wouldn't be a Lexus motor show display without the new CT 200h, the first and only full hybrid model in the luxury hatchback segment. The latest model to join the Lexus range will take centre stage at Geneva just ahead of its market launch. With news that enquiries about the new compact Lexus are 40% higher than expected and customer orders are 50% above original estimates across Europe, we expect everyone to start seeing the CT 200h on the road very soon.
And we know that will include one very special driver…
Update 24/02/11: New pictures of the LFA Nürburgring Package have now been released – click here to visit our LFA Flickr gallery.