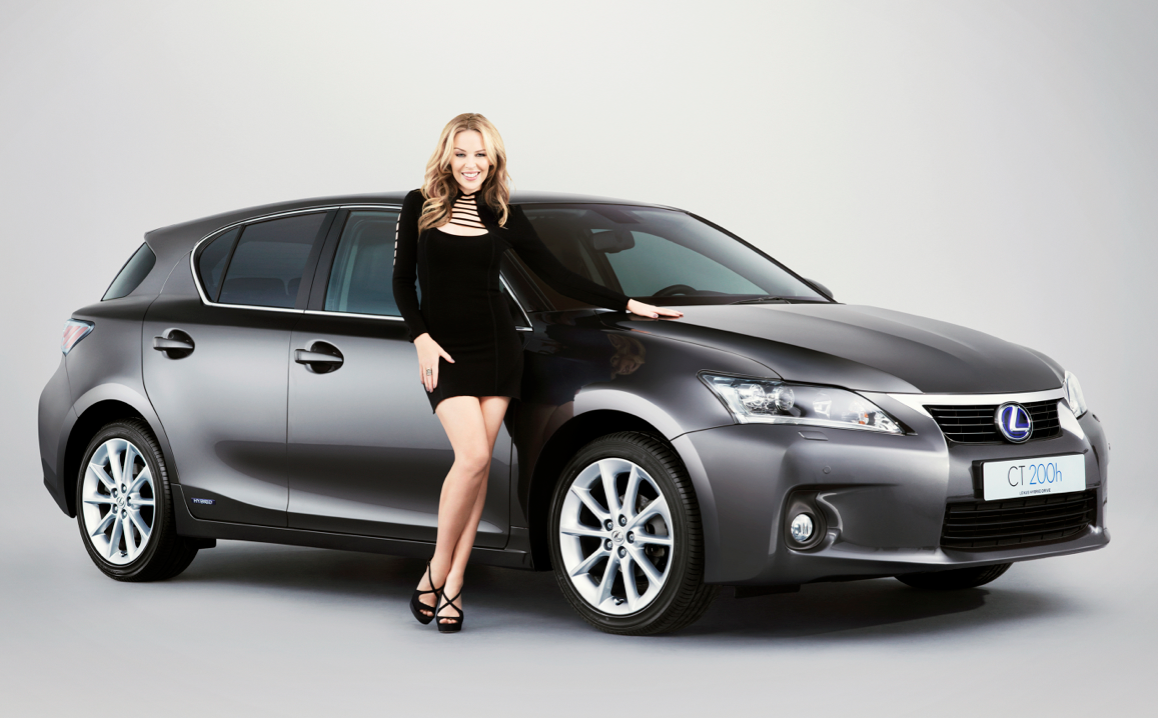 Elegant, contemporary and chic: you might choose the same words to describe both Kylie and the new Lexus CT 200h. Lexus is proud to announce a new partnership with the global superstar to launch its new full hybrid luxury hatchback into the heart of a new market sector.
The new relationship will see Kylie – one of the world's most iconic performers – take delivery of her own personally specified Lexus CT 200h.
At the same time, Lexus will be the lead sponsor of Kylie's Aphrodite – Les Folies 2011 UK tour – destined to be one of the most visually spectacular and technically complex shows ever staged in the United Kingdom.
Kylie, who has enjoyed huge success as an actor, singer, dancer, model and designer, said: "I am absolutely delighted to be working with Lexus on the launch of their new full hybrid CT 200h. I've been lucky enough to have a preview of the car which is both stylish and elegant and will definitely create a Quiet Revolution".
Belinda Poole, Lexus Director, said: "Kylie is the perfect ambassador for Lexus and the new Lexus CT 200h. Kylie has the energy, style and exceptionally popular public profile that will reach directly to customers new to the Lexus brand."
Exclusive content from this exciting collaboration will be revealed over the coming months – click here to find out more or like us on Facebook for updates as they happen.