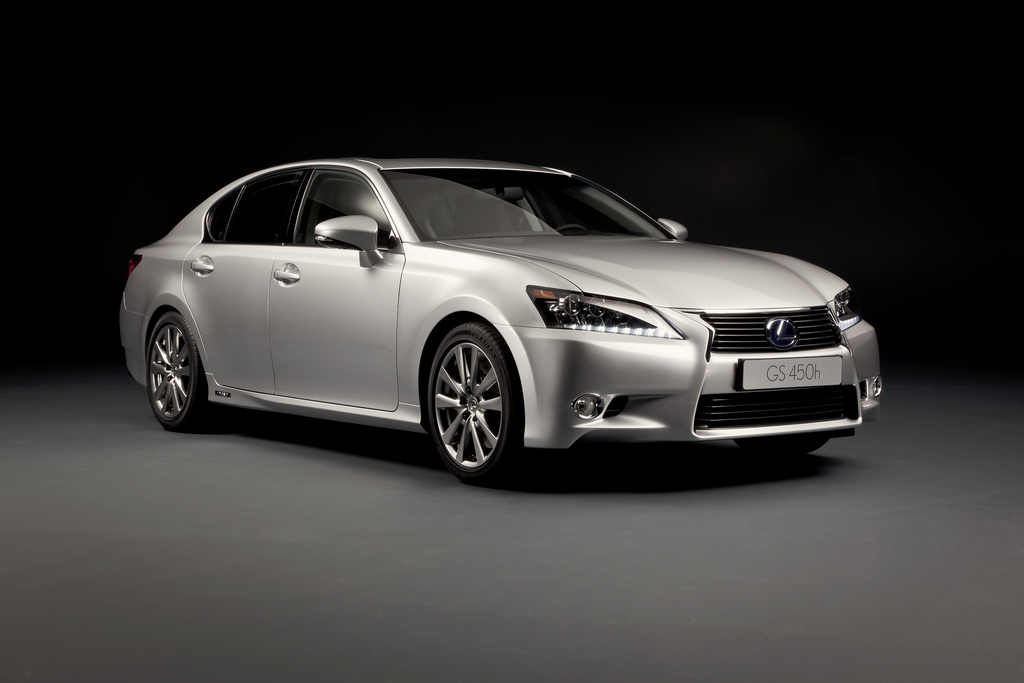 Tomorrow, the new Lexus GS 450h full hybrid makes its world debut at the 2011 Frankfurt motor show. The new, fourth-generation GS range was unveiled at Pebble Beach on 18 August, with today marking the expansion of the range as the new hybrid is introduced.
The all-new exterior is bolder and more dynamic, reflecting the development of Lexus's L-finesse design philosophy. This dynamism is most evident in the new, prominent 'spindle' grille, first seen on the CT 200h, which gives the new GS a commanding road presence.
The changes continue inside, with an ergonomically designed, driver-focused cockpit and a range of new technologies to help enhance the driving experience as well as passenger comfort.
In fact, technology is one of the most impressive aspects of the new GS, with a range of highly innovative new technologies also receiving their debut today – including the energy saving air conditioning system with S-Flow and 'Nano-e' technologies, and the world's largest on-board multi-information display screen. However the GS 450h really comes into its own with the Lexus Dynamic Handling System (optional), which provides a world-first integration of a number of systems to co-ordinate every aspect of front and rear wheel control and provide agile, sharp and confident driving behaviour with more direct response to driver inputs.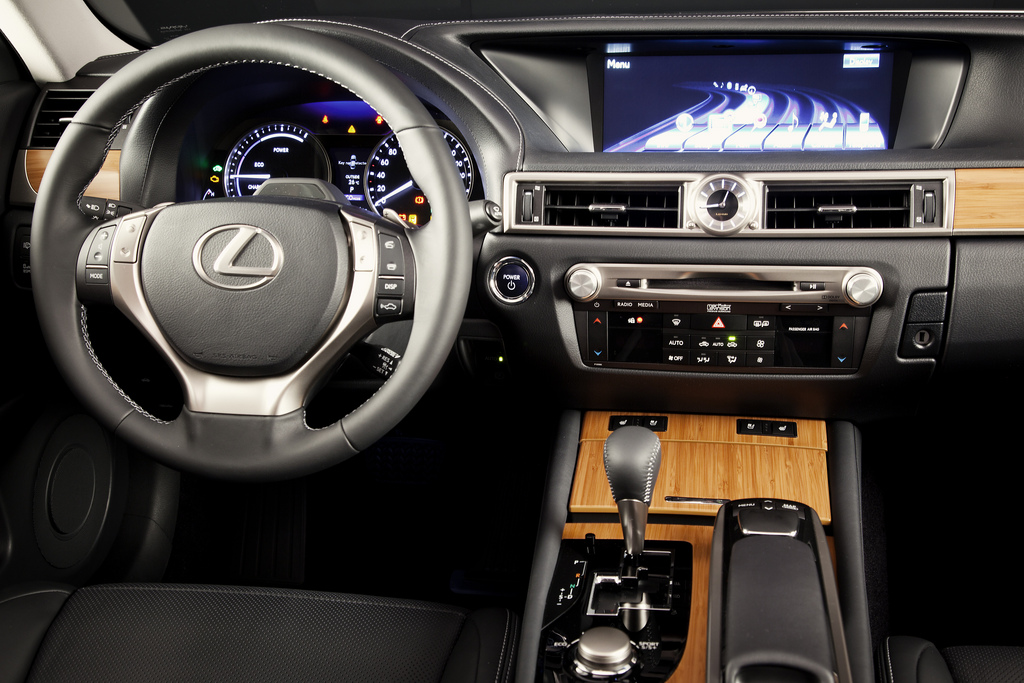 And safety features are second to none: GS features the most technologically advanced active safety and driver assistance systems available. As well as Vehicle Dynamics Integrated Management (VDIM), the Advanced Pre-Crash Safety system (PCS) incorporates a Driver Monitor Camera and a complementary Adaptive Cruise Control system (ACC) which functions at all speeds down to 0mph. Plus there's all the other additional active safety features you'd expect, including Lane-Keep Assist (LKA), a Blind Spot Monitor (BSM), the Lexus Night View system and a Head-Up Display (HUD) with an expanded content menu.
Driving pleasure is maximised with sharp, accurate steering, excellent body control, high-speed stability and superior ride comfort combine to give an engaging driving experience. These are complimented by significant improvements to the car's driving dynamics, including a re-engineered bodyshell, new suspension and more powerful brakes. But the full hybrid is more efficient than ever: improvements have been made to the every aspect of the second-generation Lexus Hybrid Drive system, achieving both significant reductions in fuel consumption, CO2, NOx and PM emissions.
Want to get to know the new GS 450h better? Watch the stunning launch video below, see more exclusive images in our new GS 450h Flickr set or read the press release for full details.
All information is correct at the time of publishing.