The recent announcement of the highly anticipated Lexus RC F being available in a dramatic Carbon edition got us thinking about the place this composite wonder-weave has in the recent history of Lexus.
The application of carbon fibre can be traced back to the Lexus LFA. Halfway through the development of this hypercar a decision was made to switch the construction of the monocoque chassis from aluminium to carbon fibre. Although it took parent company Toyota back to its textile weaving roots, this decision was not a cynical marketing ploy but based on genuine engineering and performance advantages.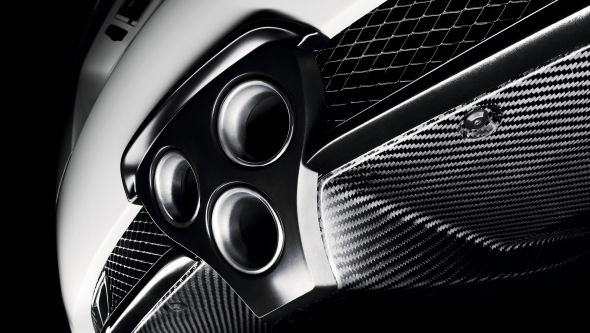 Carbon fibre is extremely rigid yet significantly lighter than aluminium. However the technology to weave the material into complex, millimetre-perfect shapes did not yet exist within the industry. So Lexus produced a unique and ingenious circular loom, which allowed each strand of carbon fibre to be woven directly into individual components. Such was the impact of this machine that it is regarded alongside 3D printing as a major contributor to a revolution in mass production.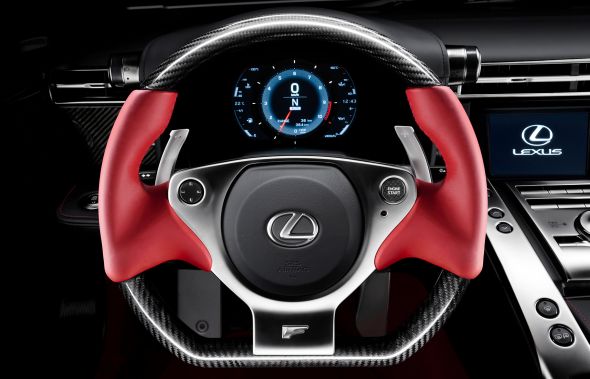 Though the Lexus LFA uses an unusually high percentage of lightweight materials like aluminium, titanium and magnesium, 65 per cent of its body mass is a specially blended carbon fibre-reinforced polymer (CFRP).
The material was applied in three processes: 1) Prepreg – an expensive and labour-intensive process where carbon fibre sheets impregnated with liquid thermosetting resin are moulded, heated and pressed into shape; 2) Resin Transfer Moulding – where liquid resin is impregnated into dry, preformed carbon fibre before heated and cured; and 3) Carbon fibre-reinforced Sheet Moulding Compound – a process where short fibre materials are hot-pressed in a die.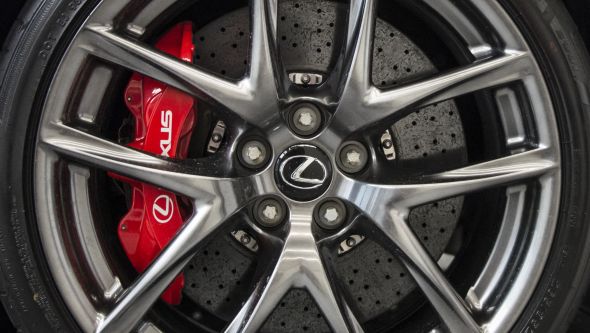 In all forms, carbon fibre material offers extreme resistance to bending force. Indeed, its properties made it suitable for the LFA's brake discs – manufactured from an advanced and lightweight Carbon Ceramic Material that offers fade-free performance – as well as certain critical roof and crumple zone components.
And that is precisely where CFRP made a notable reappearance, this time in the Lexus IS F CCS-R (Circuit Club Sport-Racer) concept first seen at the 2011 Tokyo Auto Salon. The very same technology pioneered in the LFA was recommissioned in the numerous carbon fibre body panels and spoilers on the track-prepared vehicle, and was used extensively throughout the interior.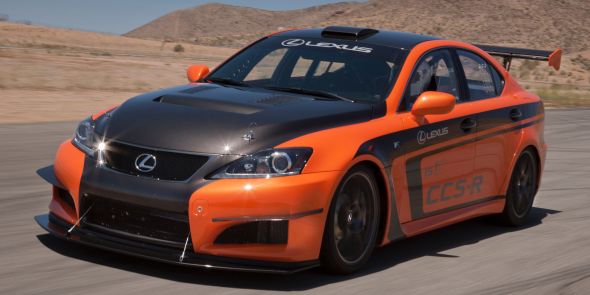 Thanks to its potent mixture of performance and lightweight, CFRP-enhanced construction, the IS F CCS-R went on to conquer the Pikes Peak hill climb in 2012 and 2013 (coming second- and first-in-class respectively), campaigned the 25 Hours of Thunderhill endurance race in California, and finished the first race of the Nurburgring VLN season with a class win.
Rumour has it that the CCS-R's recent achievements in motorsport were assisted by the secret installation of a pre-production version of the stunning 5.0-litre V8 engine soon to appear in the forthcoming Lexus RC F. So if the CCS-R was a broad indication of the appearance and performance of things to come, the RC F Carbon edition is sure to be an astounding vehicle.
If all this talk about hypercars and track-focused works concepts has whet your appetite for carbon fibre, the Lexus RC F Carbon will feature CFRP across its bonnet, roof and rear spoiler, as well as the world-first application of a torque-vectoring differential in a front engine, rear-wheel drive car. But if the recently revealed price tag is beyond your reach, don't forget that Lexus has also used that same CFRP technology to produce something a little more down-to-earth.
See also:
Lexus RC and RC F: your one-stop information hub
A closer look inside the Lexus LFA's V10
Ultimate car cleaning guide: How to clean a Lexus LFA