Lexus is set to take on the Pikes Peak International Hill Climb race for the first time – and we can bring you the first images of the car we're entering.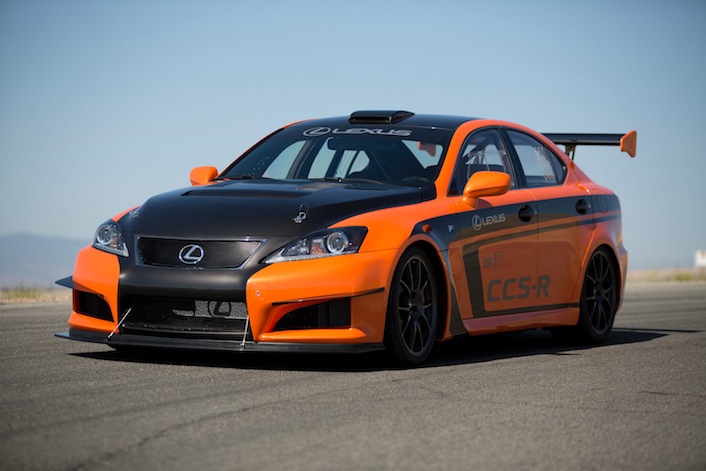 The Lexus IS F CCS-R will be lining up against 200 other entrants at the start line of the 90th running of the iconic event, held in the USA on Sunday 12 August.
Known as 'the race to the clouds' it takes place on a 12.42-mile track that features 156 turns and rises a total of 4,720 feet to the finish line at the summit of Pikes Peak in Colorado.
Decked out in eye-catching orange mica and black, the Lexus IS F CCS-R uses a modified 416bhp version of the 5.0-litre V8 engine used in the road car, twinned with an eight-speed semi-automatic gearbox.
The CCS-R first appeared at the the Tokyo Auto Salon in Tokyo, in 2011.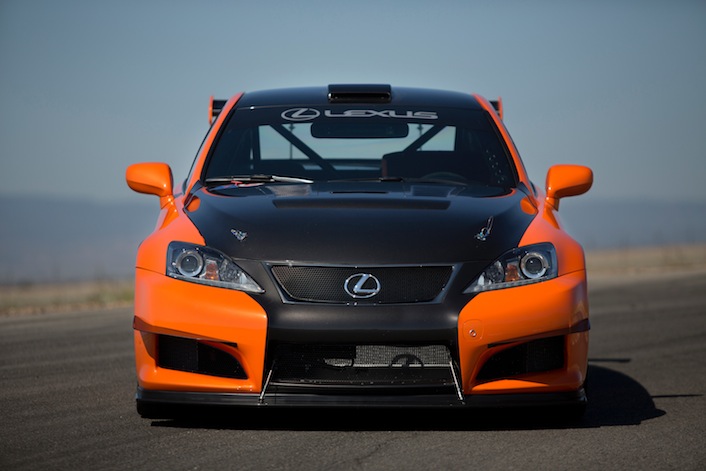 In a race where the thin air at the top of the mountain can cut performance by up to 30 per cent, weight saving is critical – so carbon fibre is used for the bonnet, doors, dashboard and even the door handles. The windows are made from a lightweight polycarbonite material as well.
Find out more about the road-going version of the Lexus IS F.
To see a video of the Lexus Pikes Peak racer in action, click on this link.