With UK weather finally looking on the bright side, now could be the perfect time to give your garden a revamp with new outdoor furniture by Serralunga and its Olympic roster of design talent, writes Guy Bird.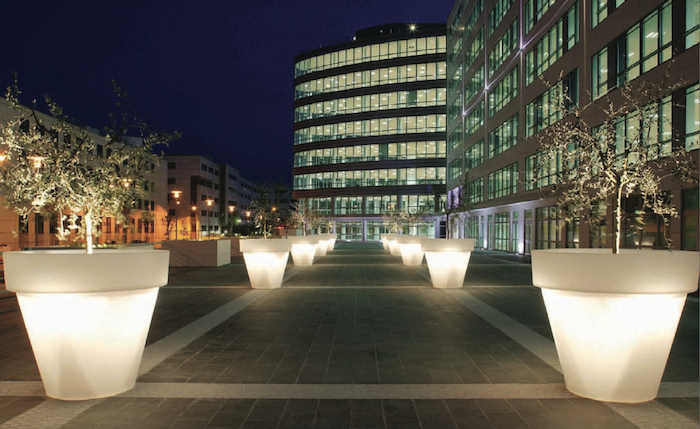 Although you might not be familiar with its name you may well already have come across some of Serralunga's incredible furniture products that give upmarket gardens and open spaces a sophistication normally reserved for interiors.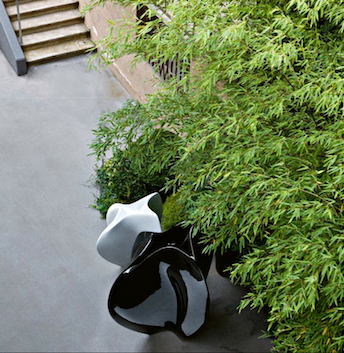 The Italian manufacturer now works with world-renowned designers and architects including Philippe Starck, Ron Arad and Zaha Hadid – the woman behind the London 2012 Olympics Aquatic Centre – to make elegant and refined outdoor furniture ranging from its signature giant plant pots to slick lighting and pool loungers.
Serralunga is almost 200 hundred years old. Originally a family tannery business processing leather for industrial uses, it began using plastic in 1950. In the 1980s it started using a clever rotational moulding technique that allowed the manufacture of very large hollow objects.
This made possible its huge signature planters – sometimes now internally lit for extra drama – and in the process transformed a traditional product into a much more hardwearing, lightweight and above all beautiful one. The high-quality and weather-resistant nature of Serralunga's designs mean they can be permanently placed outdoors with minimal maintenance.
The connection with world-famous designers is a more recent development pushed for by its current chief executive Marco Serralunga, who sought "to transform a purely functional object like a pot into an extraordinarily decorative furnishing item". A thoughtful type, his mission statement is backed up by logical philosophy to create calm spaces in an all too often hectic world.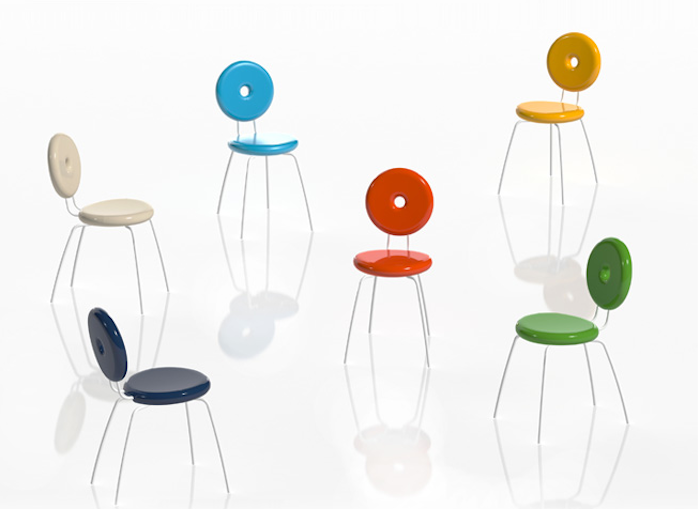 "I imagine spaces in which my objects give a sense of peace and beauty in a natural environment," he says. "This is the dream that guides my daily work: a fluid boundary between indoors and outdoors where the outside becomes intimate and the inside bright and sunny, mixing things up to create the unexpected. Emotionally."
The results are spectacular, from the sculptural form of Flow – a flowerpot like no other by Zaha Hadid – to the Pop Art style and colour of one of Serralunga's latest products such as the Ping Pong Pang chair range by Paolo Rizzatto (which, as you were wondering, gains its name from three characters in Puccini's opera Turandot). Cost-wise Serralunga's bigger products are investment pieces but the Ping Pong Pang chairs are more affordable at 215 Euro each.
Either way, your garden or outdoor space will be transformed. www.serralunga.com
Guy Bird is a freelance writer and editor specialising in cars and design for the likes of CAR magazine, Wallpaper* and Car Design News. He attends the world's auto shows from Paris to Tokyo interviewing the world's finest car designers and has road-tested the vast majority of vehicles available in the UK over the last 18 years. www.guybird.com