Lexus is celebrating an impressive debut at the annual Pikes Peak International Hill Climb event after taking second place in the Exhibition Car class and finishing 32nd in the overall standings.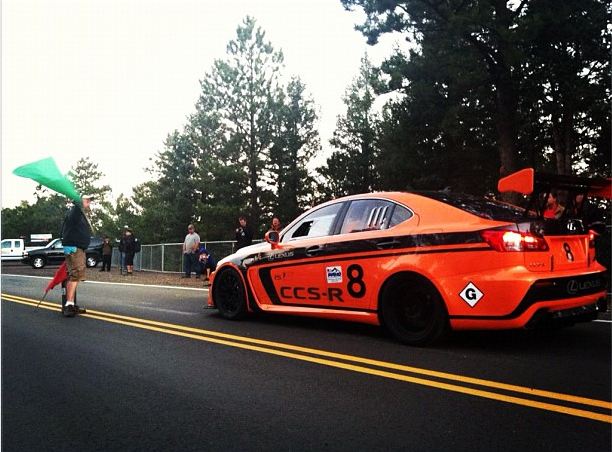 The Pikes Peak challenge takes place in Colorado Springs every year and Lexus entered into the competition for the first time with the IS F CCS-R concept driven by Ken Gushi.
The gruelling circuit pushes cars to their limits as drivers negotiate a 20-kilometre course consisting of 156 turns, and then cross a finishing line at 14,110 feet above sea level, by which point the cars may have lost up to 30% of their power due to the thinness of the air.
The specially designed IS F recorded a total time of 11:36.17 and an average speed of 62.053 MPH and a happy Ken Gushi tweeted this picture from the summit.