If you like a bit of culture with sea and sand on holiday, now's a great time to visit the Tate's Cornish outpost in St Ives, writes Guy Bird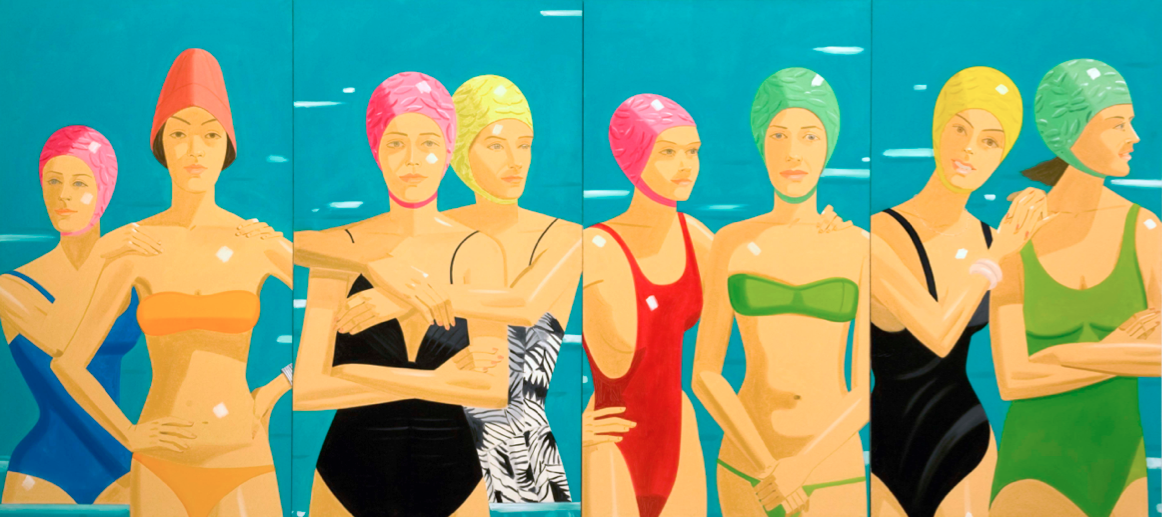 The tiny seaside town of St Ives on the north Cornwall coast might not be the obvious place for a world-class art museum but Tate St Ives doesn't do obvious. The gallery, opened in 1993, directly overlooks St Ives' wonderful sandy beach and makes for a great alternative to sunbathing or swimming for holiday-makers to the far south western tip of England and is compact enough to easily get round in a few hours.
Even if the weather's not good enough for swimming outside, the current exhibition – Alex Katz: Give Me Tomorrow – will make you feel sunny inside, focusing as it does, on the 85-year-old Brooklyn-born artist's paintings of seascapes, beach scenes and family holidays.
Known for using bright, flat colours and forms, his slightly detached scenes of leisure time America from the 1950s are widely held to have been precursors of the Pop Art movement of the 1960s and indeed still influence contemporary artists like Richard Prince and Peter Doig today. 30 canvases have been brought together for the St Ives exhibition to celebrate a career starting spanning six decades, alongside a selection of work by other European and American artists from the Tate Collection personally selected by Katz.
While in St Ives, it's well worth making a visit to Barbara Hepworth's sculpture garden a short walk away behind the seafront museum. This magical space was home and studio to the renowned British sculptor from 1949 until her death in 1975 and is where she created some of her finest sculptures – many still occupying the original spaces she intended for them. Since 1980 the Tate has managed the site and now among other delights, it includes a treasure trail for adults and kids alike to enjoy.
To round off your visit, the café overlooking Porthmeor beach back at the main museum makes a great pit-stop and prides itself on using as much local Cornish produce as possible while the book shop is well-stocked with glossy art books and cards plus art from local artists.
The Katz exhibition runs until September 23 and the gallery is open every day from 10am to 5.20pm so there's plenty of time to catch it, but if you're not down that way in the next month and a half, there's still a chance to see Katz's beautiful art in the UK as it moves to the Turner Contemporary in Margate, Kent in October.
Meantime, for more information on the St Ives show and how to get there – those opting for the park and ride service get £1 off admission at Tate St Ives – see www.tate.org.uk/visit/tate-st-ives
Bio
Guy Bird is a freelance writer and editor specialising in cars and design for the likes of CAR magazine, Wallpaper* and Car Design News. He attends the world's auto shows from Paris to Tokyo interviewing the world's finest car designers and has road-tested the vast majority of vehicles available in the UK over the last 18 years. www.guybird.com