Inspired by the distinctive Lexus spindle grille, the Nijiyura multi cloth fuses traditional Japanese craftsmanship with modern design.
Based in Sakai in the south of Osaka, Nijiyura is a renowned maker of traditional Japanese multi cloths known in Japan as tenugui.  They use a method of hand-dyeing called chusen, a technique that hasn't changed in two centuries. It involves folding cotton fabrics over 20 metres in length, called wazarashi, over and over again before pigments are poured on to create the unique patterns.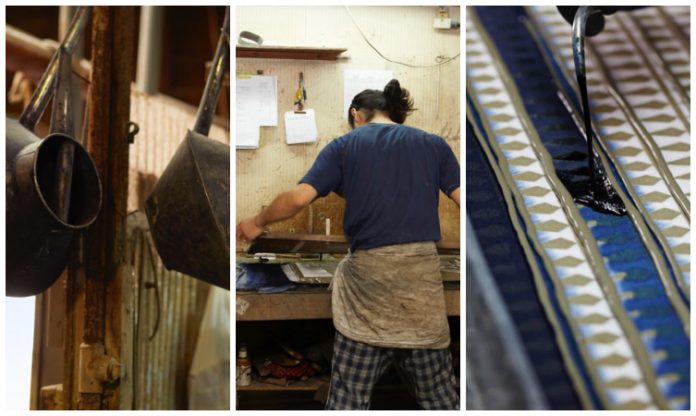 Since Chusen is a handmade process with variations in temperature and humidity affecting the final result, no two multi cloths are alike. Company founder and master craftsman, Mr. Nakao believes these "imperfections" are what make them so aesthetically appealing. This adds to their uniqueness. 
Tenugui is traditionally integrated into the everyday lives of people in Japan as towels or handkerchiefs and has gradually gained popularity as a characteristic Japanese souvenir amongst tourists as well.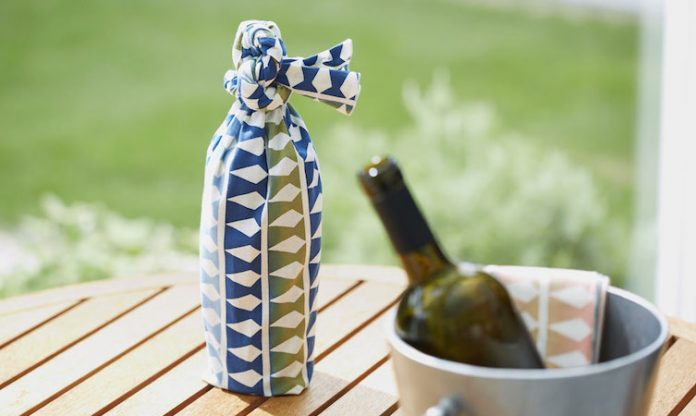 Crafted for Lexus is an exclusive curation of contemporary lifestyle products available at Intersect stores and other Lexus outlets worldwide. The items are produced in collaboration with traditional artisans and emerging designers, with the expressed aim of delivering fresh interpretations on classic products, in harmony with the Lexus spirit of craftsmanship.
Read more: Crafted for Lexus – solar power torch
Read more: Crafted for Lexus – L'aniline leather handbag
Read more: Crafted for Lexus – soft shawls
Read more: Crafted for Lexus – stacking plate set
Read more: Crafted for Lexus – drawing pads and memo blocks
Read more: Crafted for Lexus – luxury leather goods
Read more: Crafted for Lexus – LED desk light
Read more: Crafted for Lexus – handcrafted key tray
Read more: Crafted for Lexus – handmade sunglasses
Read more: Crafted for Lexus – leather pen case
Read more: Crafted for Lexus – scent diffuser
Read more: Crafted for Lexus – Inaho interior lighting
Read more: Crafted for Lexus – spindle tray
Read more: Crafted for Lexus – Kiriko glasses
Read more: Crafted for Lexus – tote bags
Read more: Crafted for Lexus – leather bow tie
Read more: Crafted for Lexus – world clock
Read more: Crafted for Lexus – coffee set
Read more: Crafted for Lexus – R&D.M.CO wool blankets
Read more: Crafted for Lexus – SyuRo glassware
Read more: Crafted for Lexus – Yuica Room Spray
Read more: Crafted for Lexus – Roberu Leather Travel Bag