Crafted for Lexus is an exclusive curation of contemporary lifestyle products available at Intersect stores and other Lexus outlets worldwide. The items are produced in collaboration with traditional artisans and emerging designers, with the expressed aim of delivering fresh interpretations on classic products in harmony with the Lexus spirit of craftsmanship.
In this series we focus on individual products within the Crafted for Lexus collection, continuing with…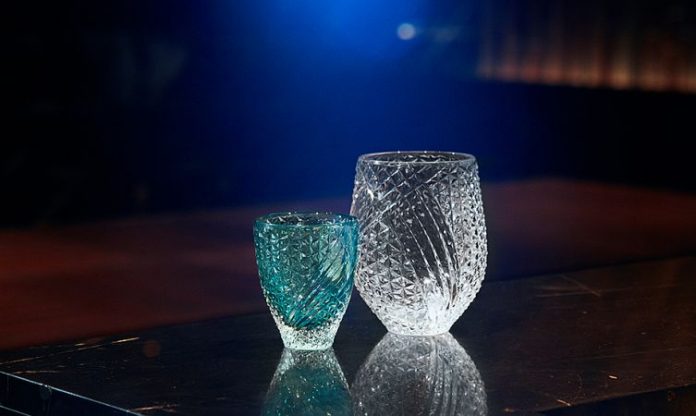 Crafted for Lexus: Kiriko glasses
Lexus first approached Toshiyasu Nakamura of Japan-based Studio Kobin to produce the ornamental glass door trim for the latest LS using a Kiriko technique. Kiriko is the traditional Japanese craft of hand-cutting delicate patterns into glass – a practice that produces stunning reflections, depending on the angle of light and the viewer's perspective.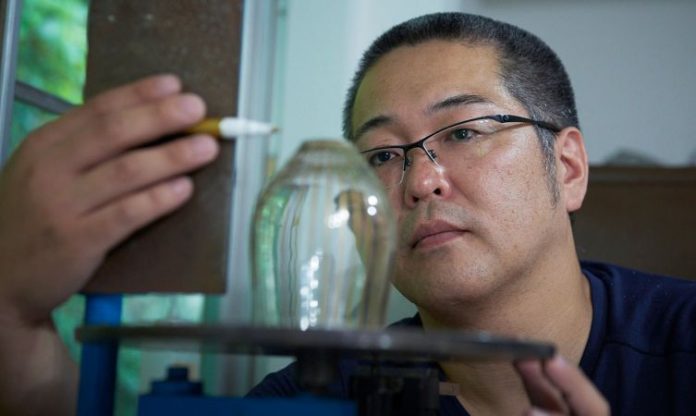 This glassware in the Crafted for Lexus collection was directly inspired by those ornamental trims, being produced by Nakamura with the same delicate pattern. Each tumbler is individually blown without a mould, giving every glass a unique shape. It is then hand-carved with a precise balance of force and angle to create the intricate V-shaped grooves – a practice Nakamura credits to his woodworking background.
"Most Kiriko artists handle glass very carefully, following lines they have traced in advance. However, I carve glass freehand, just like a woodcarver would do it. It's become my style." Nakamura adds: "No two glasses are the same because I adapt the cut, the thickness of the lines and the carving angle according to these individual shapes."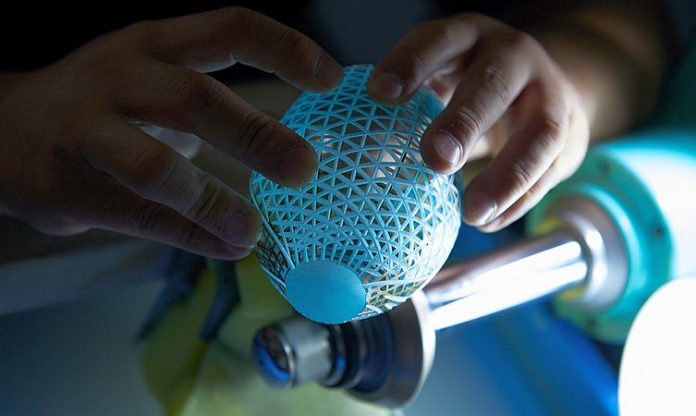 The unique nature of Nakamura's Kiriko glassware continues in the colourways. "Usually, Kiriko glass comes in vivid colours, but I chose clear and turquoise to give a calm, harmonious impression," he explains. Both options are made from cased glass – fused layers of glass, often in different colours – and it is the carving that allows the coloured inner layer to reveal itself and play with the light.
Colours and sizes: clear (small and medium), turquoise (small and medium)
Read more: Crafted for Lexus – tote bags
Read more: Crafted for Lexus – leather bow tie
Read more: Crafted for Lexus – world clock
Look out for the fifth post in our examination of the Crafted for Lexus collection, which will focus on SEE SEE's spindle tray.