Lexus Centres are committed to delivering industry-leading customer service in the spirit of Omotenashi – the best traditions of Japanese hospitality.
In 2018 the Lexus dealer network was awarded top spot in the Auto Express Driver Power survey, reinforcing its reputation for unparalleled customer service and satisfaction. The result was based on the opinions and experiences of thousands of UK motorists.
Providing a courteous, professional welcome is just the beginning when you enter a Lexus Centre. Each one is designed around the customer. Below are five Omotenashi-inspired features that make every visit to our award-winning Lexus Centres, whether for a routine service or for a new car purchase, extra special.
Click here to find your nearest Lexus Centre.
Lexus Centres: first-class service
Omotenashi is about building strong human relationships with customers. As a brand, Lexus wants to do more than meet a customer's needs and desires; it wants to anticipate them and exceed them.
The Host in every Lexus centre is crucial to this. If a returning customer has booked in a car service, for example, the Host will have everything prepared for them, remember their favourite drink and greet them at their car with an umbrella if it is raining. Our committed staff are always willing to go above and beyond to give the best possible service.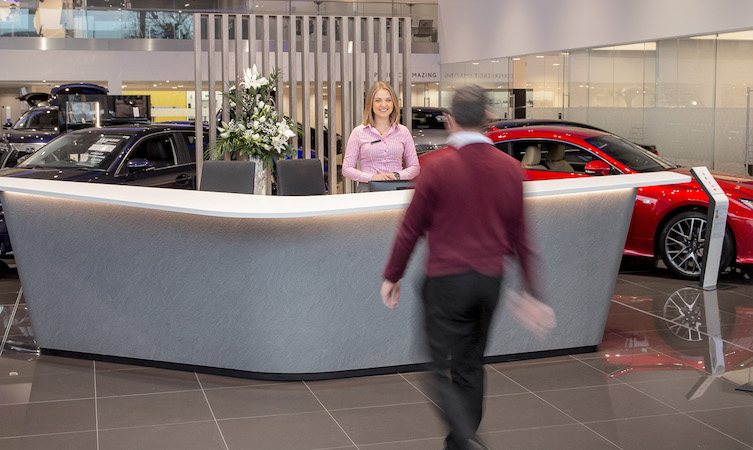 Lexus Centres: just relax
Within each Lexus Centre is a miniature Lounge by Lexus – a relaxing area to wait in while your car is being serviced.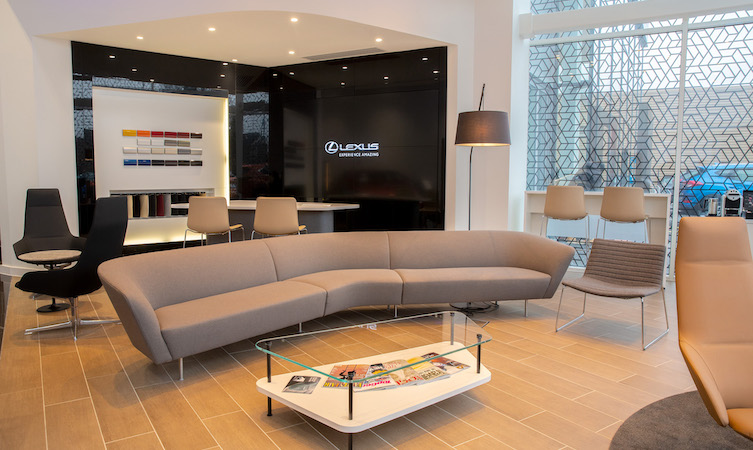 The furnishings have been carefully selected for both their comfort and design. The lounge seats with the enormous wingbacks, for example, were designed by Alfredo Häberli and manufactured by luxury Italian furniture maker Moroso.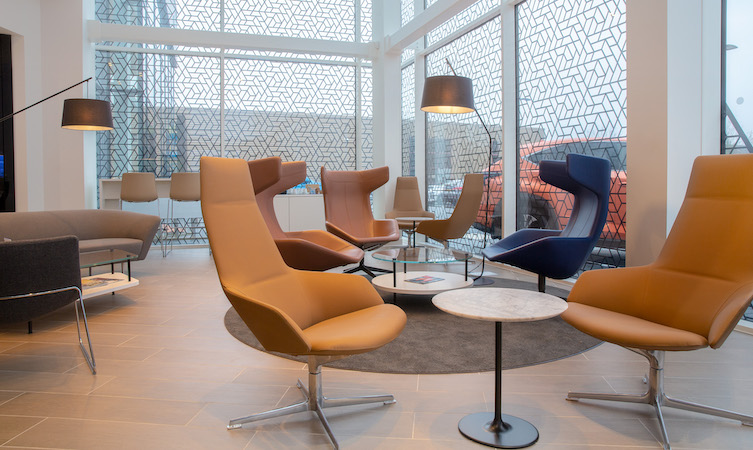 Visitors can enjoy a complimentary drink while browsing the selection of magazines and make use of free Wi-Fi. There's also a workstation complete with charging points for businesspeople.
Lexus Centres: go configure
There is everything a customer needs to ensure that they specify the car that's right for them. The Lexus configuration wall can be accessed on a giant screen in the lounge area, but there are more tactile tools to help a customer specify a car.
Magnetised colour samples allow the range of paint finishes to be viewed in different light conditions, while material samples showcase the colours and textures available.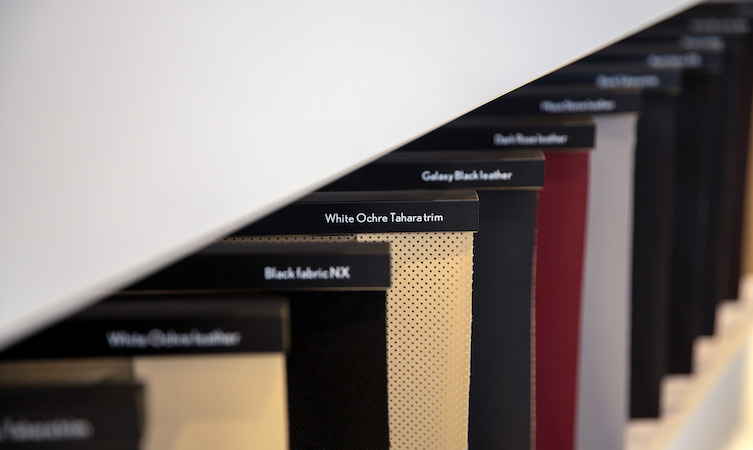 Lexus Centres: F Sport or Takumi?
Whether ordering the dynamic F Sport or a luxurious Takumi trim, customers can specify their car in beautifully appointed, themed consultation rooms.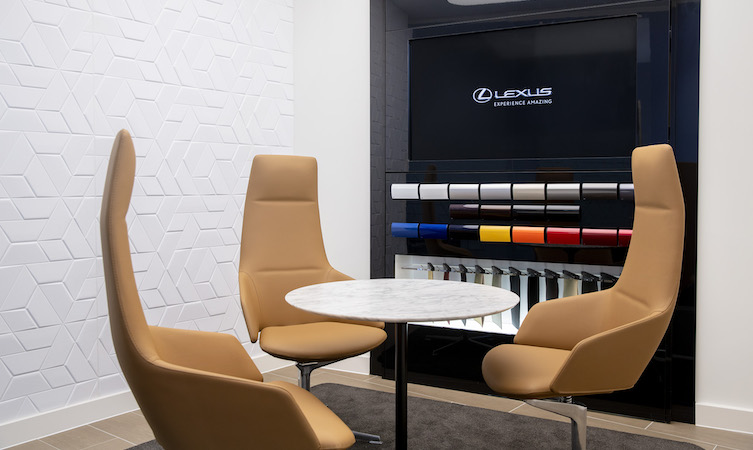 As you open the glass doors to enter, the room lights up to invite people in. This effect is inspired by the ambient lighting seen in several Lexus vehicles, including the Lexus LS flagship saloon. Within each room is a configuration screen and tablet, and the relevant paint and material samples.
As you would expect, the F Sport room has a more performance-inspired aesthetic, with blue seats adorned with the Lexus 'F' badge and carbon fibre decoration.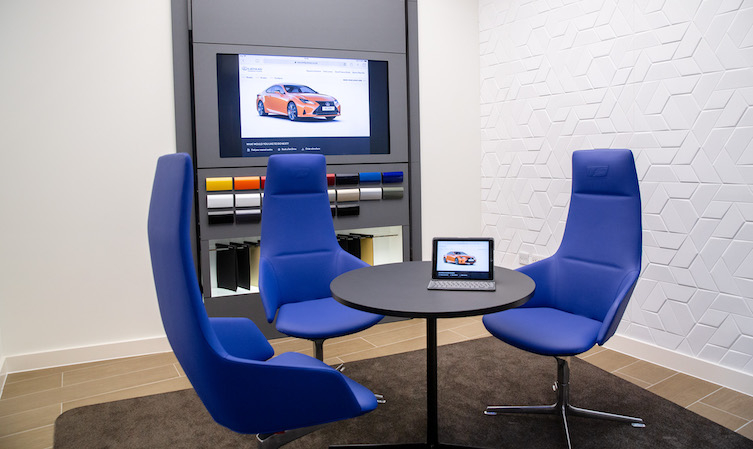 Lexus Centres: the big reveal
Handing over the keys to a customer's new pride and joy should be a special and memorable event, and that's where the handover room comes in. A panel of privacy glass obscures the car behind it. When an electrical current is passed through the glass it turns transparent, revealing the customer's brand new Lexus.
We may have given the surprise away on this one, but as you can see below, having a car appear in front of your very eyes is something that doesn't get old…