Hisato Nakahigashi, the chef featured in the Lexus Takumi documentary, is the fourth generation owner of Miyamasou, an inn that was originally built to serve visitors travelling to the nearby Daihizan Bujoji temple. Today, the two-Michelin star restaurant in Kyoto is worth a pilgrimage in its own right.
Nakahigashi combines skills he picked up at restaurants in Paris and across France and Tokyo, with a love of traditional Japanese cuisine.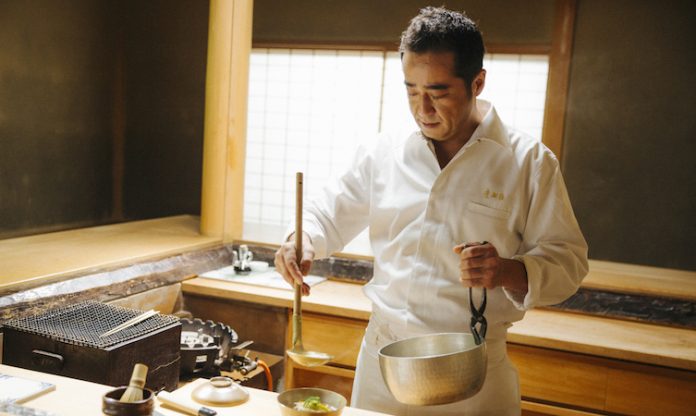 Every day the foraging chef and his team go searching for ingredients in the local countryside. Even their chopsticks are local, carved from the branches of chestnut trees.
Watch the Lexus Takumi documentary here
Here he explains more about his passion for cooking, the origins of his family's restaurant and the challenges of foraging in Japan.
What are your earliest memories of the restaurant?
"I remember foraging for wild grass with my father when I was 10. I got my love of food then."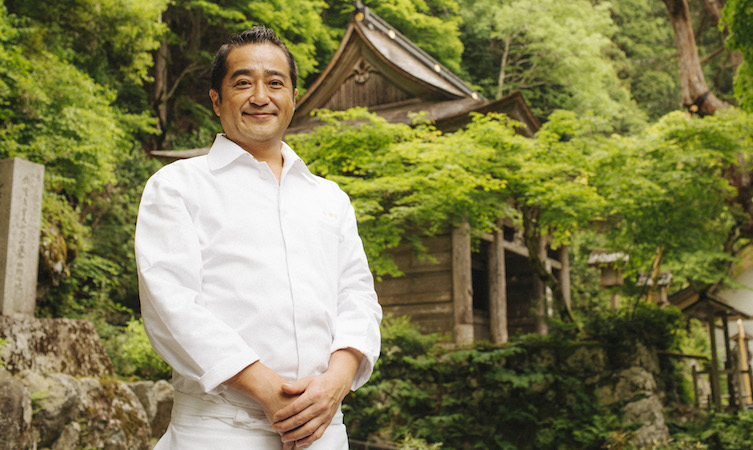 Did you always know you would take on the family business?
"I didn't. I'd thought of going into other fields, but my father died when I was 20 and that started me thinking about taking over the family restaurant. I'd been working as a chef in France when he passed away.
"I learned a lot from my time in France. The chefs I worked with were so proud of their culture and cuisine. I thought I should bring that sense of pride to my own restaurant. From France I went to Tokyo and then three years later I took over and started building on what my father had achieved."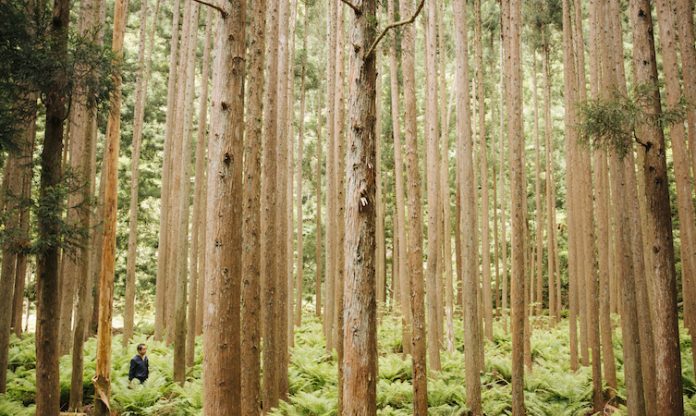 What is unique about the food that you prepare?
"I always watch the whole life of the ingredients that grow around this area, and then I try to make those ingredients come to life in the dishes that I cook."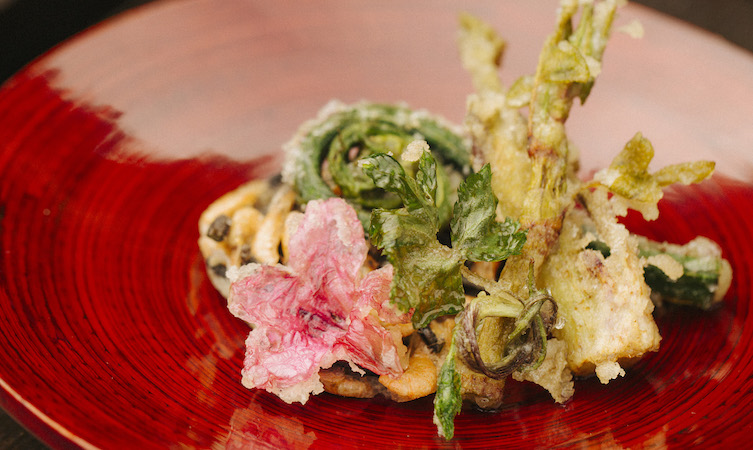 When you go out foraging in the snow, for example, how hard is it to get ingredients?
"When it snows in the winter, I'll usually dig through the snow and find the wild vegetables underneath. Also, at the foot of the mountains there is an area that gets less snow, so I'll find vegetables that are harvested there. Kyoto also produces lots of local vegetables in winter."
Read more about the takumi-influenced Lexus model range
And how does a foraging chef deal with scorching summers?
"In Hanase, we're looking because the area is so rich with vegetation. We're surrounded by lots of trees, and trees hold lots of water in their roots. When a drought is happening the tree actually produces water underground. It's like nature protects itself, so it's not really affected by the extreme weather. The only problem we're having is the wild deer. They are growing in numbers and we've had to start fencing off areas to protect vegetation."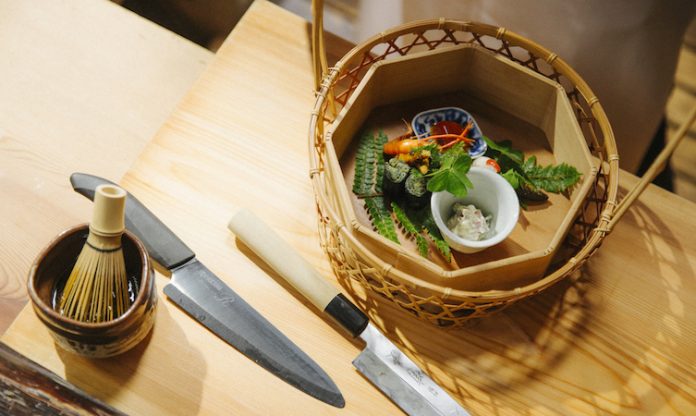 What are the challenges of becoming a takumi?
"The most important thing is never to give up, especially if you are doing something for others. You just have to keep on improving, to bring your craft to a level it hasn't reached before."
Your restaurant was initially set up by your ancestor as a place for pilgrims to visit on the way to your temple.
"The food I serve at Miyamasou is based on the food that was served at the temple in the old days. When winter had ended and spring arrived, the noble class would come to Kyoto to visit the temple. They'd be served food which had been foraged from the surrounding area."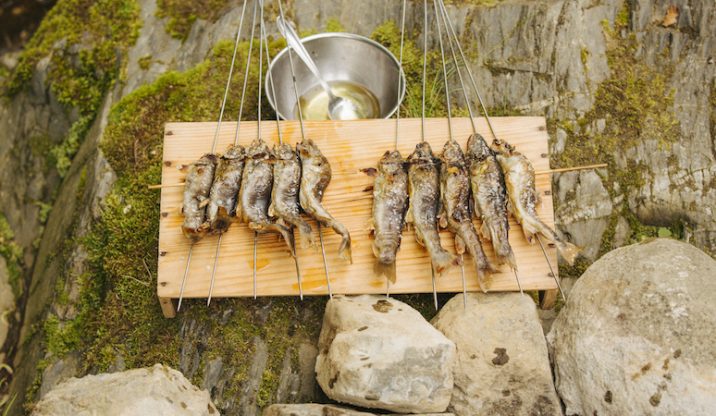 What do you think it is about the Japanese people and culture that makes them so dedicated to their chosen careers?
"You'll often find Japanese people staying in the same job and doing the same thing over and over. They're patient, making progress little by little, so they can be the very best."
Do you want your style of cooking to carry on in future generations?
"I don't want people to forget about the food and where it comes from. There is a word in Japan that we say before we eat, itadakimasu, which is a way of giving thanks to mother nature for giving us the food. It's about appreciating how much was sacrificed to make a meal possible, every herb, every plant. I don't want people to forget to show their appreciation for this."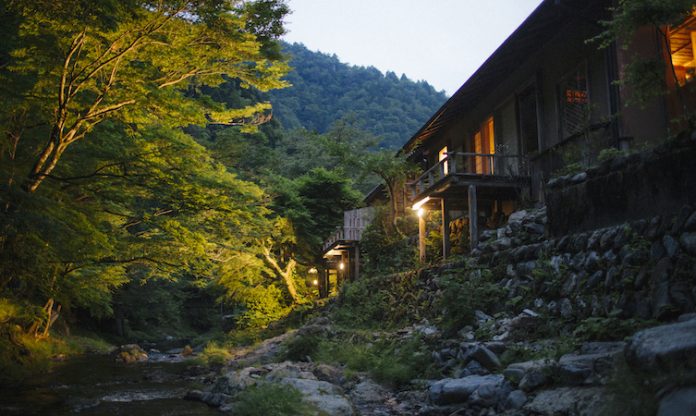 What types of food does a foraging chef look for in each season?
"In spring, I'll find bamboo grasses that are growing up underneath the thawing snow. We look for small fish called takahaya (minnow) that swim in the clean river near the restaurant. In summer we'll have ayu (sweetfish), berries and fresh water seaweed. In autumn there will be boars that feed themselves on the mountain acorns and potatoes, nameko, large forest mushrooms, as well as Japanese peppers (sansho)."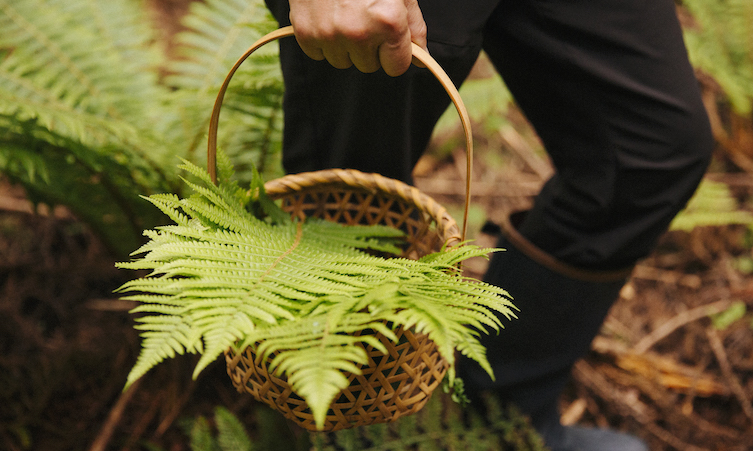 Describe how you welcome your customers?
"We believe in the term omotenashi, which means to wholeheartedly look after guests. I want guests to appreciate the nature around them that has helped them have this food, and the history behind it."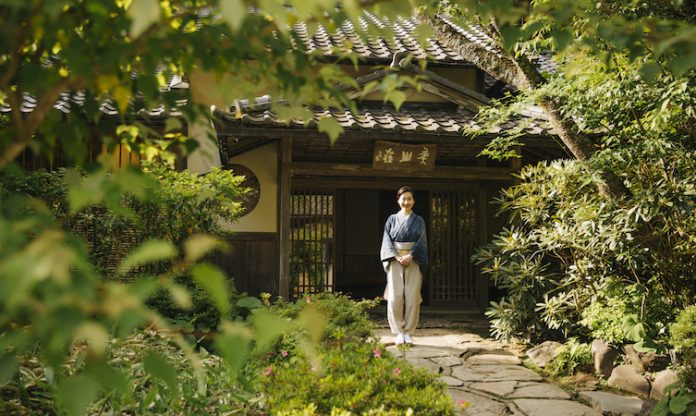 You make your own chopsticks at the restaurant, don't you?
"Yes, our chopsticks are made from chestnut tree branches. We'll chop them down in December and then leave them to soak in water so the foam is extracted. When the wood has dried out we cut it with the bark still on so they look wild and fit with the design of the restaurant."
Miyamasou has two Michelin stars – how did it feel when you were awarded those?
"I was so happy, but I also thought 'I want three!' So I'm going to work my way up to that."