Lexus took part in the opening round of Germany's VLN Endurance Racing Championship last weekend as Gazoo Racing continues to fine-tune a specially prepared LC for its participation in the forthcoming 24 Hours of Nürburgring race. Among a strong field of 157 cars, the Lexus LC finished in a creditable 25th place.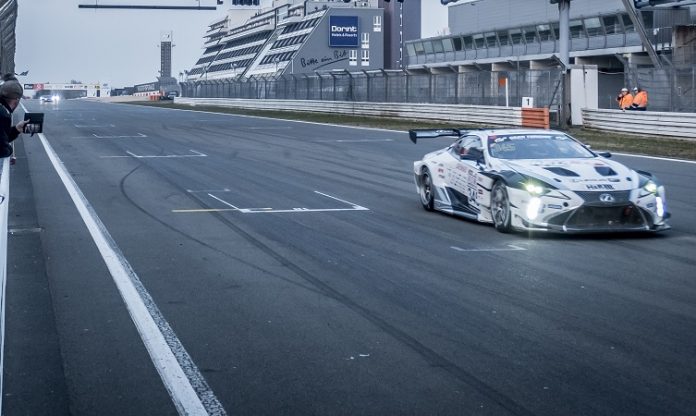 This year marks our thirteenth consecutive participation in the 24 Hours of Nürburgring – an event we see as a vital part of the vehicle development process and an important opportunity to hone the skills and on-their-feet thinking abilities of our engineers.
In last year's 24 Hours of Nürburgring, the race revealed a handful of issues that had not materialised during testing. These were addressed before the start of the VLN season, with extra effort being invested to predict and engineer solutions for minor issues that might appear during the course of the season.
Read more: Developmental areas for Lexus LC in 24 Hours of Nürburgring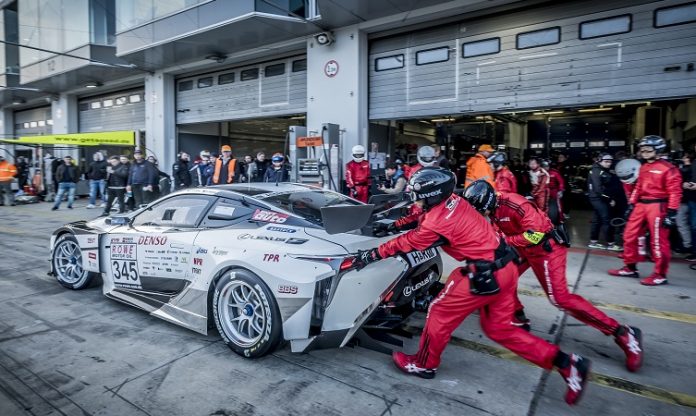 The trio of drivers chosen for round one consisted of three experienced racing drivers: Naoya Gamou, Hiroaki Ishiura and Kazuya Oshima. As a veteran of seven 24 Hours of Nürburgring races, Gamou was assigned to be first out. However, due to heavy fog the start was delayed and the race condensed from four hours to 165 minutes.
Once the fog cleared, Gamou fell into a rhythm that immediately illustrated how far the Lexus LC had progressed during winter development. His lap times were much faster than those set during last year's high-pressure qualifying sessions for the 24 Hours.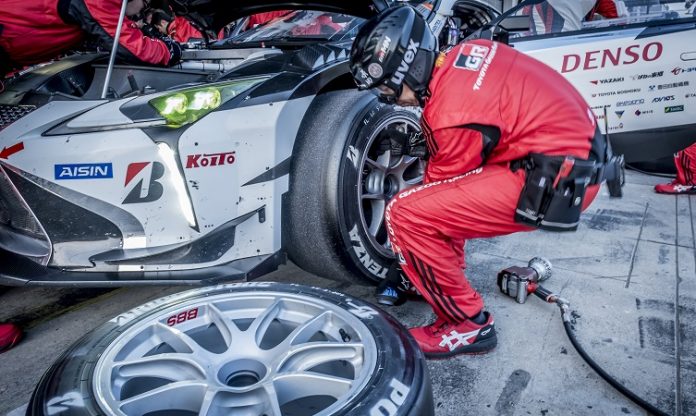 After seven laps, Ishiura was switched into the driver's seat. Although it had been three years since he last raced around the Nordschleife, Oshima's muscle memory was faultless. He set the fastest time of the trio, stopping the clock at 8:29.624.
The final session was left to the team's anchor driver, Ishiura. He similarly set excellent times despite being restrained by a number of yellow flag incidents. "I lost some stability when the tyre temperatures went down, but… I felt some progress compared to the times I tested the car in Japan," he reported after the race.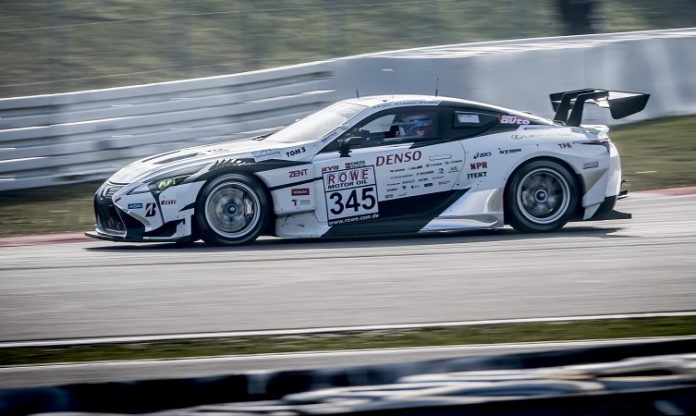 Lexus will continue its VLN campaign by competing in race three on 27 April.