Thanks to its frugal, silky-smooth hybrid powertrain and comfortable interior, the Lexus UX is great for any journey. However, if you are heading further afield there is a comprehensive range of tailor-made Lexus UX accessories designed to suit your lifestyle.
We decided to give some of them a try, so we equipped our Lexus UX Takumi with all-important winter tyres and headed off to the famous Morzine ski resort, situated on the French/Swiss border, during peak powder season. To make our weekend extra luxurious, we spent the night in stunning accommodation provided by Hunter Chalets.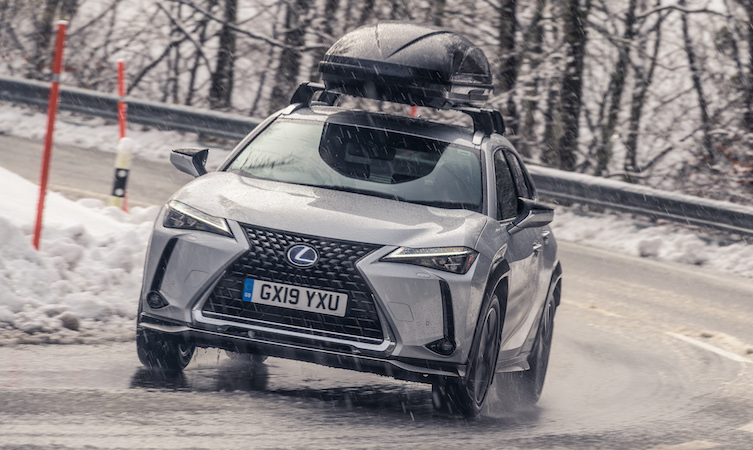 Lexus UX accessories: Safety
The first thing on anybody's list when travelling in Europe should be the European Safety Kit. Although laws differ from country to country, this comprehensive kit includes many of the items that are a legal requirements for driving on the continent. It includes high visibility waistcoats, two warning triangles, a comprehensive first aid kit, headlight beam converters, two breathalysers and a GB Sticker.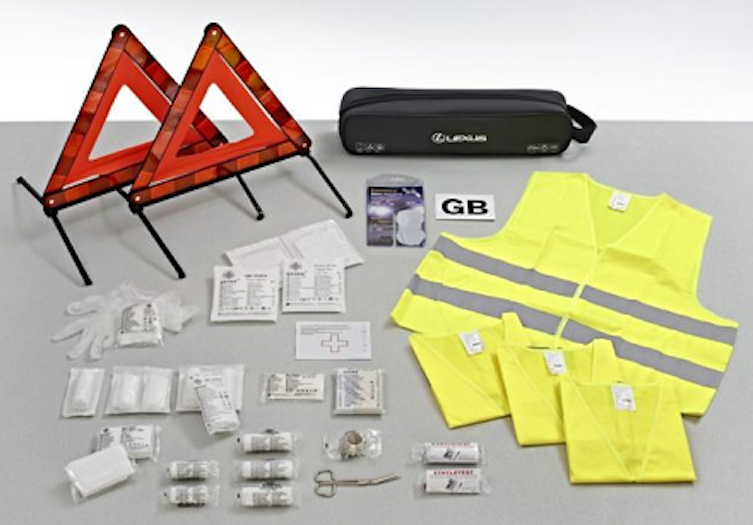 Lexus UX accessories: Roof box
There's a lot you need to pack when you go to Morzine. It's not just skiing or snowboarding, you also need your most elegant attire for the glamorous hotels and bars.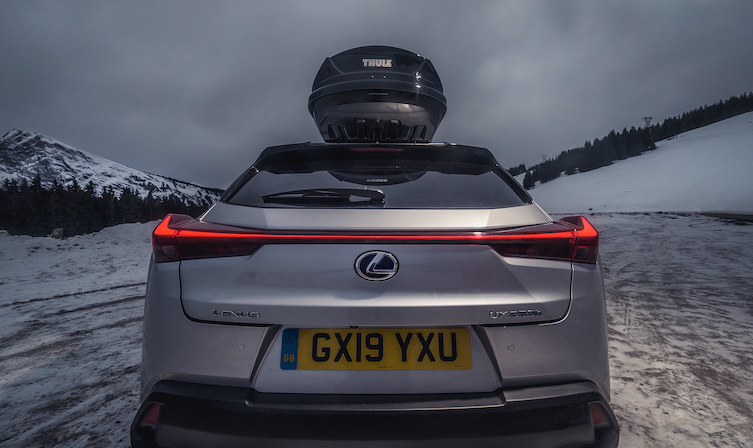 That's where the Thule touring roof box comes in. This gloss black, streamlined roof box gives the UX an extra 300 litres of carrying capacity. It's convenient to use too; it opens from both sides for easy fitting, loading and unloading, and has a central locking point.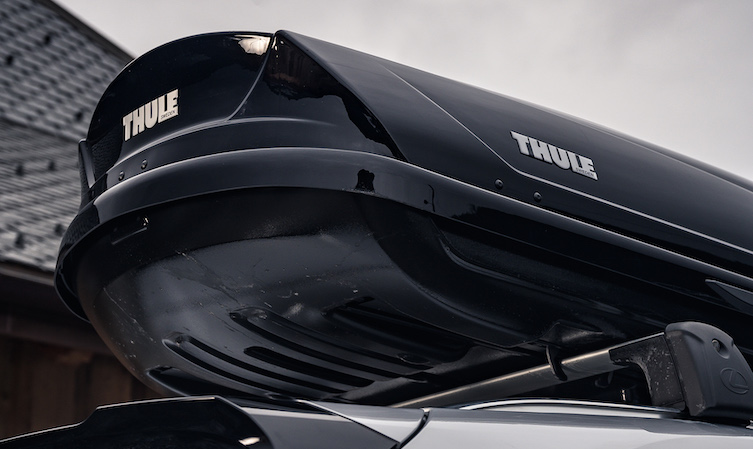 Be aware that in order to create a secure and stable base for its attachment, roof rails will need to be fitted first. A ski/snowboard holder is also available, but this cannot be used in conjunction with the roof box.
Lexus UX accessories: Adventure Protection Pack
When you're up in the mountains, it's really easy for the vehicle's carpets and floor mats to get soaking wet and dirty. There's also the potential for damaging the interior, especially when loading your car with snowy boots and sharp equipment.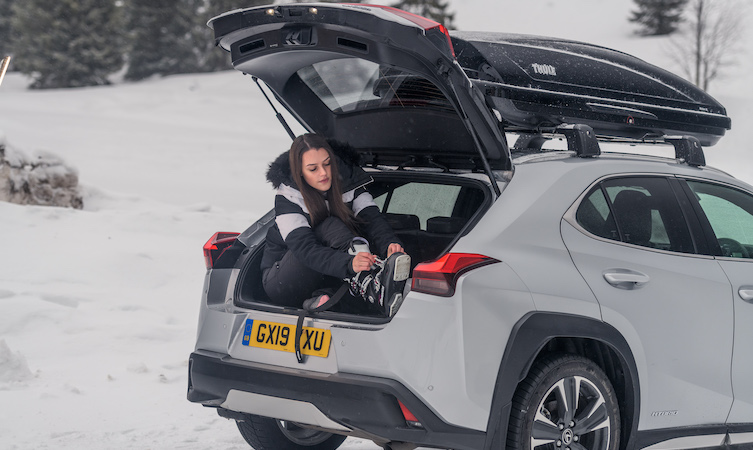 The Adventure Pack includes a rugged and hard-wearing rubber boot liner, which protects the boot area from liquid and prevent scratching. The pack also includes rubber floor mats, a boot cargo net, and front and rear mudflaps to help keep your car pristine. You can buy all these items separately, too.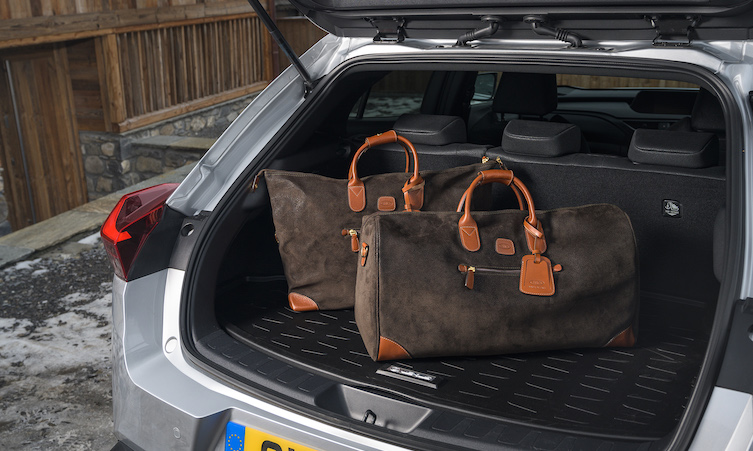 Lexus UX accessories: Style Pack
The Style Pack consists of silver aerodynamic skirts for the front, side and rear of the car. They're designed to give the UX a more powerful, sporty look, and we're inclined to agree. Our UX certainly didn't look out of place in scenic Morzine.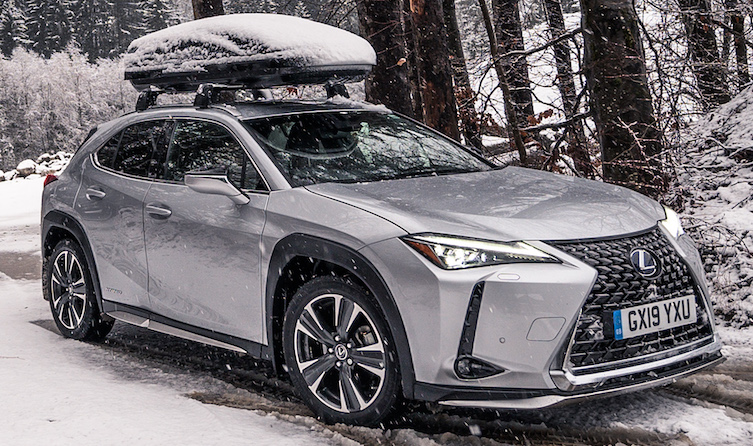 If you would like to order any of the accessories featured in this blog, visit our website, our eBay store or visit your local Lexus Centre.
All information was correct at the time of publishing.