Crafted for Lexus is an exclusive curation of contemporary lifestyle products available at Intersect stores and other Lexus outlets worldwide. The items are produced in collaboration with traditional artisans and emerging designers, with the expressed aim of delivering fresh interpretations on classic products, in harmony with the Lexus spirit of craftsmanship.
In this series we focus on individual products within the Crafted for Lexus collection, continuing with…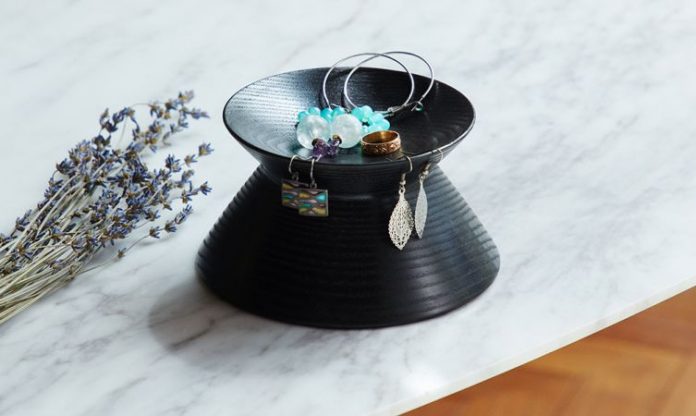 Crafted for Lexus: spindle tray
Inspired by the distinctive Lexus spindle grille, this reversible tray is one of the products that has come from the ongoing collaboration between Japanese designer Hiro Yumoto and master woodworker Toshifumi Momose. Together the pair specialise in combining traditional crafts with modern design, and their SEE SEE brand is well-known for producing distinctive homeware and leisure items.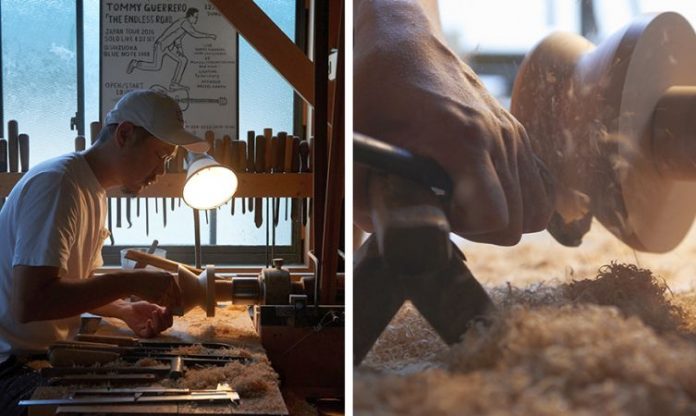 The spindle tray is created using traditional Japanese Hikimono woodworking methods, which use a fast-spinning lathe and handheld blade to carve smooth, balanced shapes from solid blocks of wood. This skilled and labour-intensive technique has a long history in Japan, as evidenced by architectural finds dating back to the Yayoi Period (300 BC to 300 AD), but is becoming increasingly rare due to modern mass production.
The tray's reversible design enables it to store larger or smaller items, while the deep black colouring comes from tea leaves grown locally in Shizuoka Prefecture. Careful surface finishing gives it an elegant satin sheen that highlights the wood grain and subtly reflects its surroundings.
Read more: Crafted for Lexus – Kiriko glasses
Read more: Crafted for Lexus – tote bags
Read more: Crafted for Lexus – leather bow tie
Read more: Crafted for Lexus – world clock
Look out for the sixth post in our examination of the Crafted for Lexus collection, which will focus on Tangent's Inaho lighting.