On Pancake Day, one pancake is never enough… that's where the Matcha crepe cake comes in. This mouth-watering dish, which combines traditional Japanese flavours with European styles, consists of Matcha tea-flavoured whipped cream sandwiched between layer upon layer of crepes.
You can find it at Katsute 100, a hidden gem tucked away in North London. This traditional Japanese boutique and tea room offerings various loose leaf and tea bag infusions along with traditional mouthwatering Japanese desserts, and even a Japanese twist on that British classic: afternoon tea.
We paid the tea room, with its antique Japanese furniture and homely early twentieth century aesthetic, a visit and spoke to baking chef Hitomi to find out how this Matcha masterpiece is made.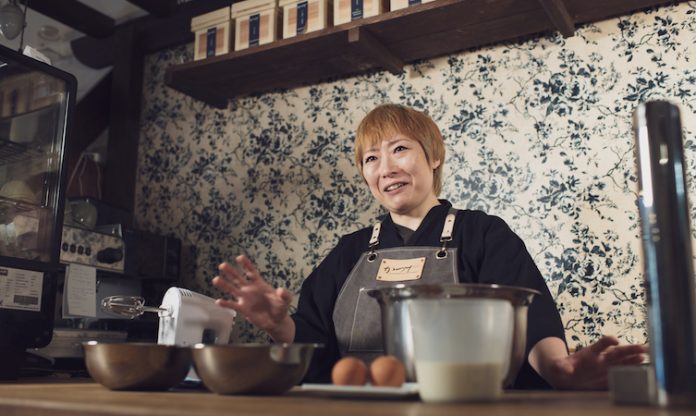 Lexus Blog: Hitomi, Where did you learn to cook and how long have you been cooking for? 
Hitomi: "When I was a kid, my grandma and mum taught me how to cook. About 10 years ago, I graduated from a cookery school in New Zealand and since then I became a professional chef. I have been in the food industry for over 20 years and I have been working here for about 3 years." 
What made you interested in cooking? 
"I think cooking is like a science experiment which I find really exciting. Every day is different so it gives me the freedom to do magic. "
Can you tell us what Katsute means?
"The word Katsute represents nostalgia, history, moments in time… 'Once'. Step into a space where time moves more slowly, and each mouthful of our exquisite teas and home-made cakes can be experienced without the distractions of our bustling city. An oasis of Zen calm." 
Why is it the name of the place here? 
"Katsute 100 combines historical tea tradition with vintage interior design – an atmosphere removed from the pace of modern life."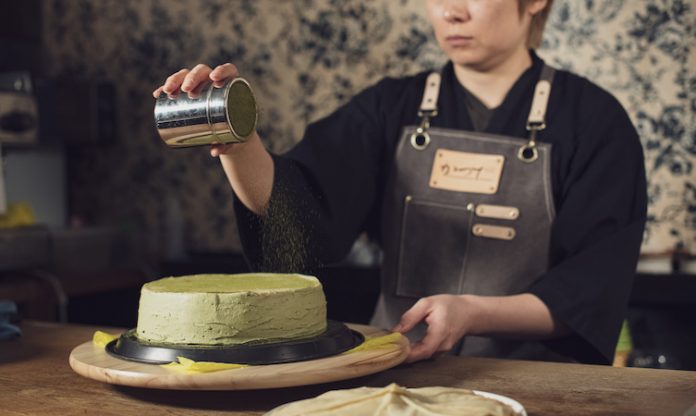 Is there an art to making the Matcha crepe cake? 
"The Matcha crepe cake requires practice and patience. To make the Matcha crepe cake, you need high grade Matcha powder and careful attention to detail. It's quite a labour intensive process. You cannot rush it as it takes 5 hours to cook all the crepes."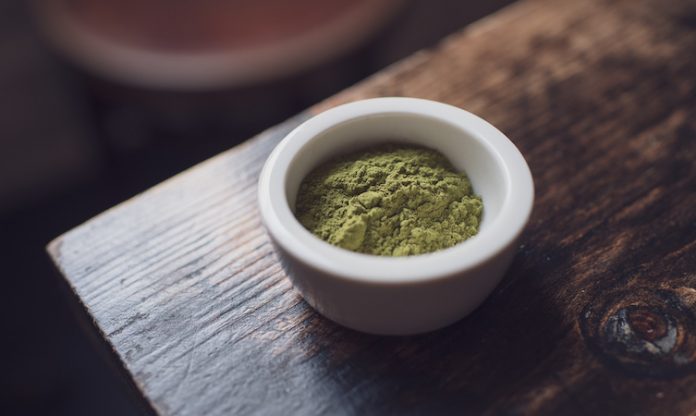 So what makes the Matcha crepe cake special?
"It combines delicate textures and thin layers of crepe with the flavour high quality Japanese tea, Matcha – this makes it special."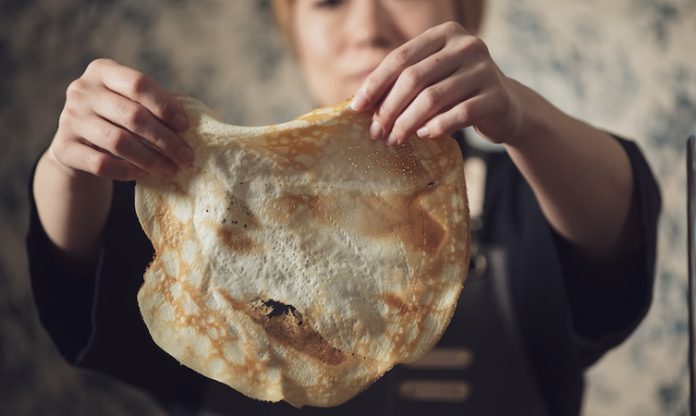 How long did it take to create this recipe? 
"It went through the process where we all sat down and tasted it until we were happy with the preparation. Ultimately it took us a few weeks before we finalised the recipe." 
Why do you use matcha?
Matcha is one of the most distinctive flavours of Japan
"We use Matcha because it is one of the most distinctive flavours of Japan. These powdered green tea leaves contain antioxidants and are beneficial for boosting your mood, energy and your overall health." 
How many layers of crepes go into making each Matcha crepe cake?
"I'm afraid I cannot tell you how many layers we use in our crepe cakes because it's our top secret."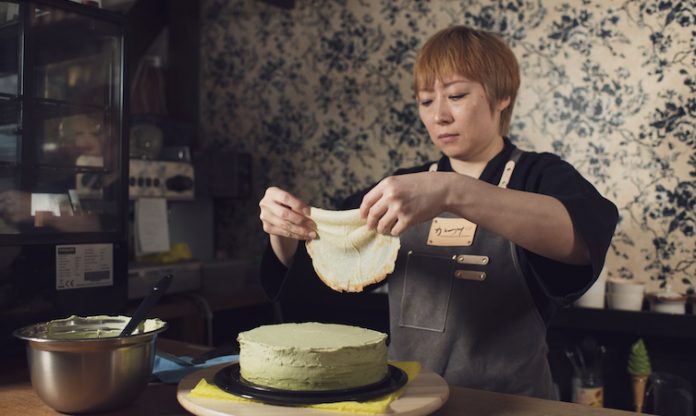 So, when Londoners are busy running around and jumping in and out of tube stations, it's no wonder why the allure of a quiet moment of peace in a place like Katsute 100 is so undeniably – and by this we mean unwinding with a Matcha crepe cake and a soothing cup of traditional Japanese tea.
Read more How to have a weekend of Japanese culture in London
What is a Takumi?
Master craftspeople – or simply 'Takumi' – have a precious blend of skill and spirit. They're highly trained, with meticulous attention to detail. And they possess a true belief in excellence, stopping at nothing to achieve it. Our dedication to crafting exceptional experiences is brought to life through the artistry of master craftspeople whose philosophies mirror those of Lexus.