Was it a jewellery box – or lunch? Inside each wooden compartment lay a tiny work of art, an edible treasure hewn from the finest sashimi ingredients. Two perfect cubes of raw tuna shone like plump rubies; beside them, a pearlescent sliver of seabass, and salmon fillets scattered with pearls of amber roe.
There were fifteen tiny dishes in total, each glistening like exquisite gemstones. I wasn't sure whether to devour them or admire them – so I did both, savouring every beautiful bite.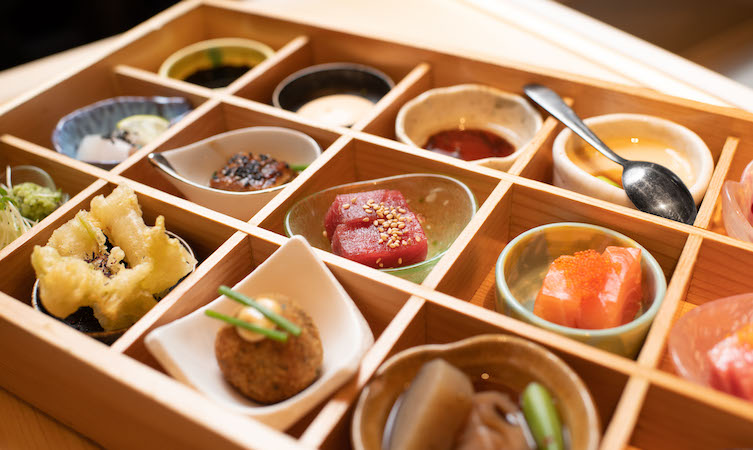 I've long loved Japanese culture, and have been intrigued over the years as new Japan-inspired restaurants and hotels have popped up in London – my home city. Can they really recreate the magic of the Land of the Rising Sun? I decided to dedicate a weekend to finding out, hopping between cafés and cultural institutes in search of authentic Japanese experiences. And now, presented with the most magnificent sashimi I'd ever laid eyes on, I felt like I'd hit the jackpot.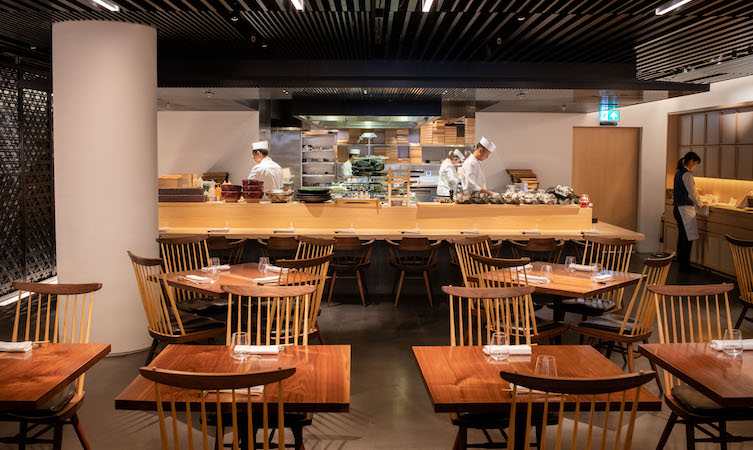 Akira, my Kensington lunch spot, is rich in the artistry and warmth of Japan: every diner is greeted with a cheer of "Irrashaimase!" ("Welcome!") from the chefs, whose open kitchen is a delight for inquisitive souls. I watched as a sous deftly filleted an octopus, while another flame-grilled my main course: succulent lamb cutlets, and yuzu-infused chicken teppanyaki.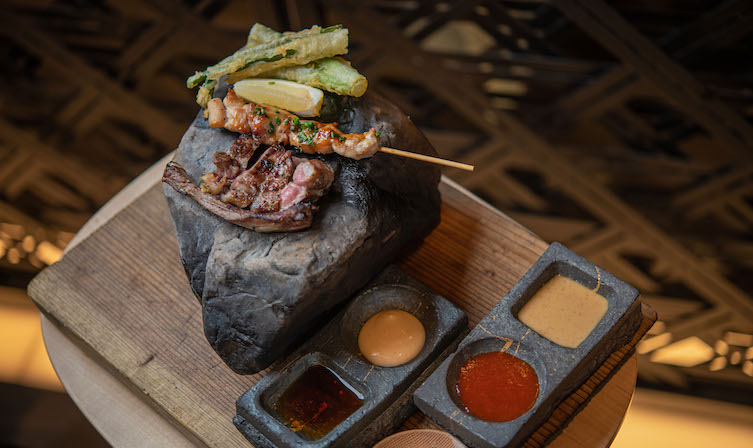 It's this theatre that attracts everyone from homesick Japanese expatriates to A-list actors (Charlize Theron and Eddie Redmayne have been spotted here) – helped, I'm sure, by the selection of more than 30 premium sake varieties, each served in a hand-crafted sakazuki (ceremonial cup).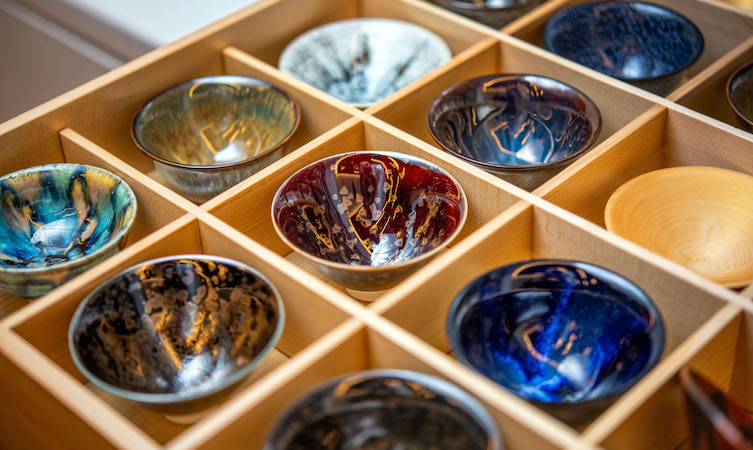 I'd started my Japanese-inspired journey that morning, just two floors below Akira, in the art gallery of Japan House. An homage to all-things Japanese, this cultural hub was created by the Japanese Ministry of Foreign Affairs to showcase the vibrancy and variety of its native crafts.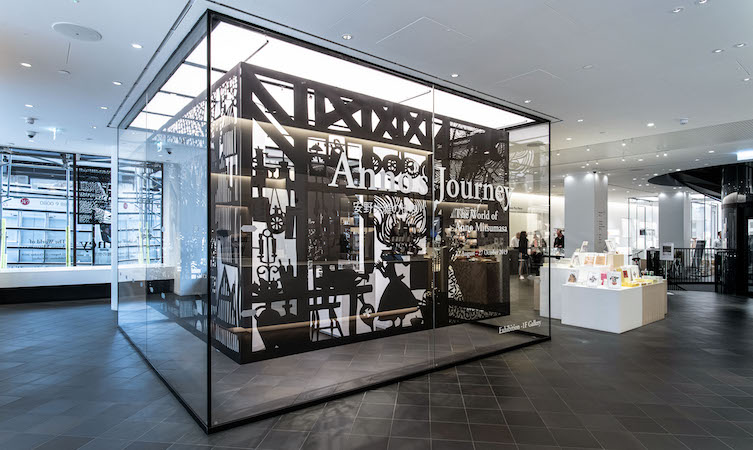 At its centre, an emporium sells everything from tsuru bishio (gourmet soy sauce) and fine matcha green tea, to origami-inspired gold jewellery and lucent chiyogami (silk screen) paper. Each product is accompanied by an introduction to its takumi – artisans – and the area where it is from: I couldn't resist the colourful dragon-inspired kagura masks, hand-sculpted by master craftsman Katsuro Kakita and his son Kenji, up in the mountains of Shimane.
Japan House: a Tokyo treasure trove
Inside the boutique, a spiral staircase leads down to a free exhibition space and library – where guests are invited to pore over Japanese art, films and books. When I visited, the team were installing a new exhibition focusing on Japan's juxtapositions: its digital technology versus its hand-made crafts; the energy of Tokyo versus the peaceful rural prefectures. The shows change every few months, each one examining a new cultural element.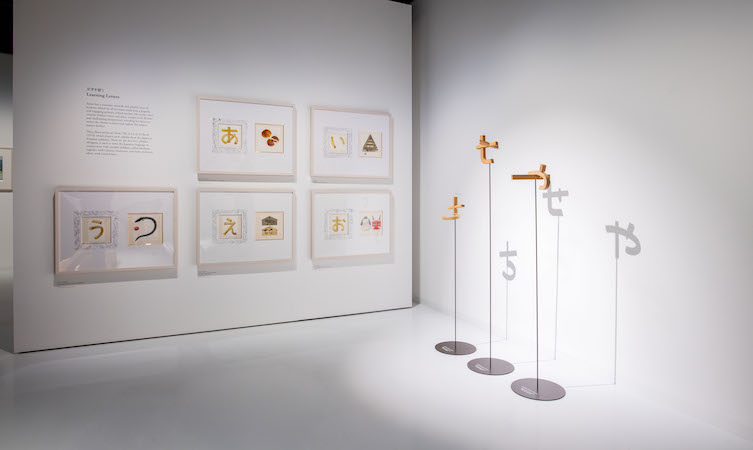 "For our Japanese visitors, Japan House feels just like home," explained PR manager Hollie Mantle as she opened the door to a library chock-full of manga stories. "And for the rest of us, it's a fascinating introduction to the heritage. There's nowhere else quite like it in London – we have a librarian who's based in Tokyo, and every couple of months he brings a whole new selection of books, covering everything from traditional calligraphy to Hello Kitty."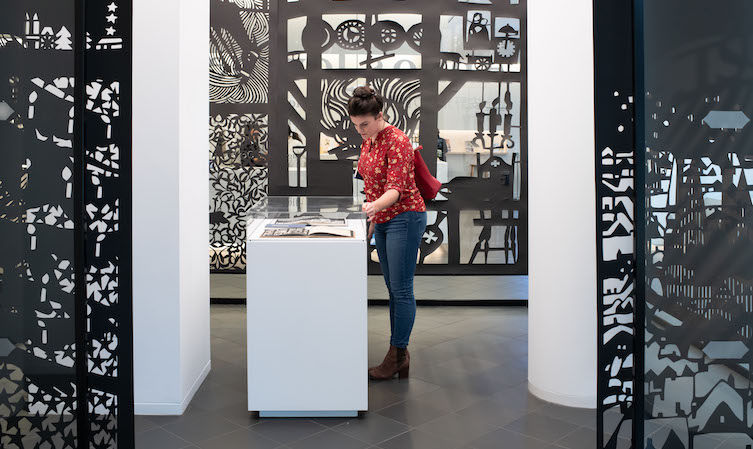 After lunch I walked to the V&A Museum, in search of its famous Japanese collection. This permanent (and free) exhibition delves further into the nation's artistry – featuring lavish gold-sewn kimonos dating back to the 1800s, samurai swords wielded by 14th-century warriors, and intricate enamel-encrusted furniture.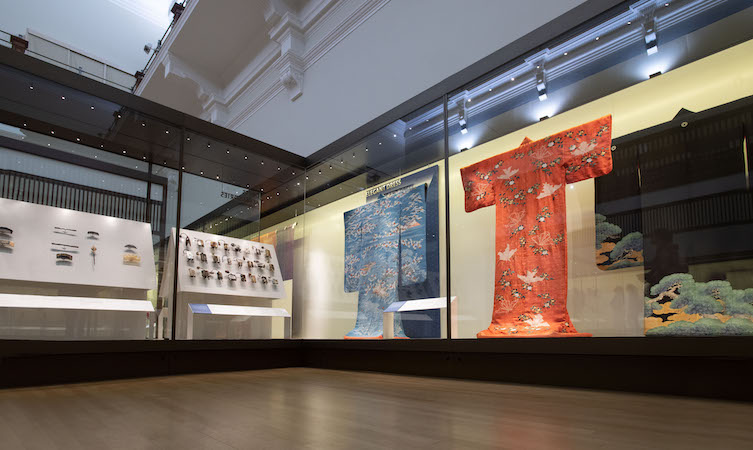 But not all of the V&A's treasures are ancient: beside one 150-year-old urn from Yokohama I spied a modern copy adorned with a rainbow of pixels – and beyond that, a cabinet showing the evolution of Japanese-made mobile phones.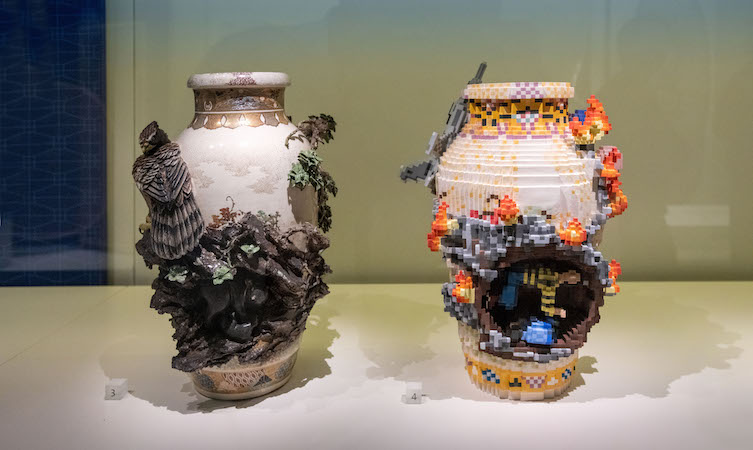 The sleek white curves of a snake-shaped vase caught my eye too: artist Masumoto Keiko had used the same hand-crafted clay modelling techniques as Lexus's takumi masters use to bring its virtual reality (VR) prototypes to life – the perfect symbiosis of tradition and technology.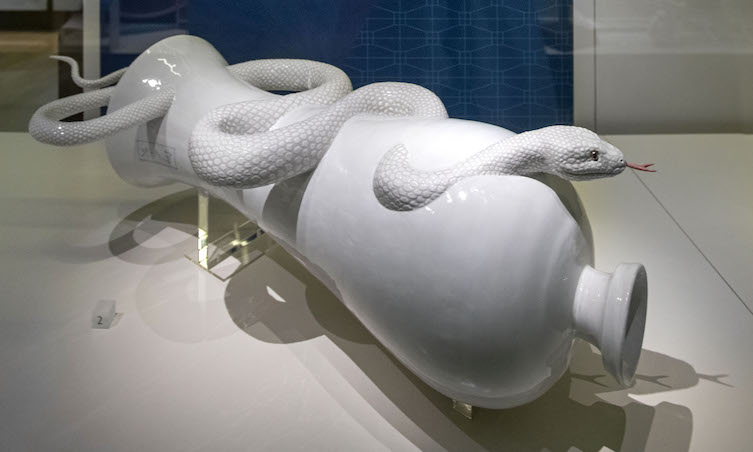 A short taxi ride away, near Marble Arch, another modern marvel awaited: the Prince Akatoki Hotel, my home for the night. Inspired by a traditional ryokan (inn) – albeit with kingsize beds, marble bathrooms and sumptuous suites – it feels like a luxurious Tokyo hotel, each room offering everything from bamboo-handled dobin teapots to yukata bathrobes.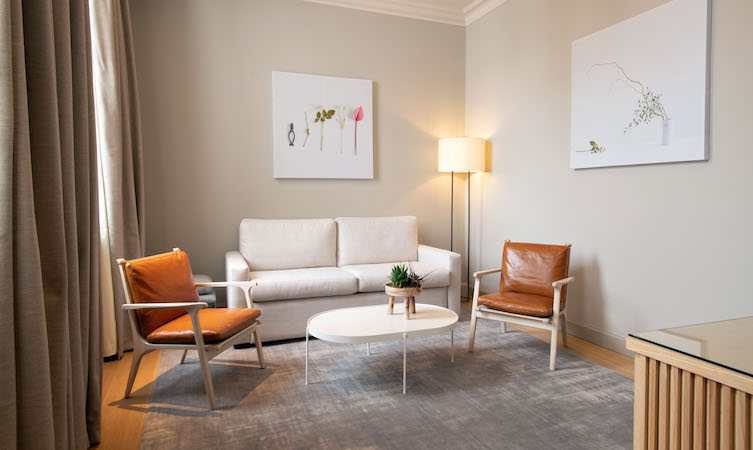 TOKii, its fine-dining restaurant, serves kaiseki-style small plates, in the style of Japan's haute cuisine eateries. While sake is traditionally sipped only while eating appetisers, or as part of a stand-alone ceremony, TOKii offers the opportunity to pair it with dishes – as one would with wines from the New or Old Worlds.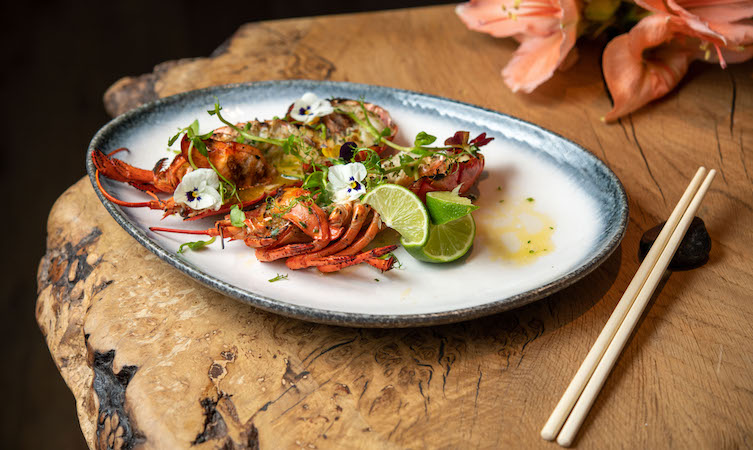 At supper, a crisp and zesty tipple from Akashi-Tai provided the perfect foil for my miso-glazed beef and shichimi-spiced lobster, while the brewery's syrupy Shiraume Ginjo Umeshu – a plum wine – complemented the yuzu crème brûlée perfectly. It was a heady combination of cultures and flavours, a sweet recipe indeed.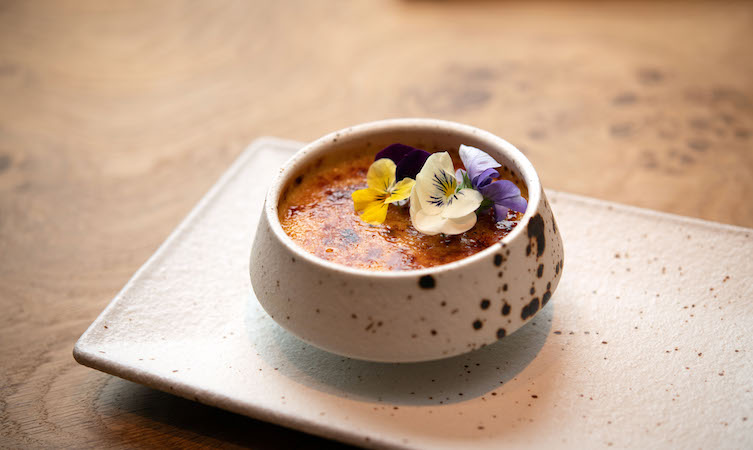 Kyoto Garden: bringing the Imperial City to life
"Have you visited the Kyoto Garden in Holland Park?" asked Alexander, the hotel concierge, the following morning. I had told him about my cultural quest, and he'd kindly quizzed his Japanese colleagues for ideas. Renowned for their symbolism and tranquility, Japanese gardens are havens for meditation and reflection – a tradition that dates back to the Nara Period (710–794). Their creators require patience and precision-pruning skills in abundance: indeed, authentic Japanese topiary is as much an artform as origami and silk painting. Could such a treasure really exist in a wild central London park? I had to find out.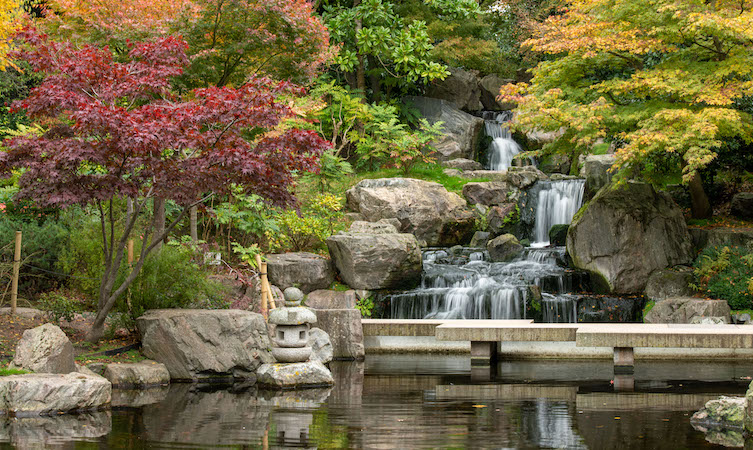 Kyoto Garden was designed by Japanese master-gardener Shoji Nakahara, and opened in 1991 by His Imperial Highness The Crown Prince of Japan. At its heart lies a small lake, surrounded by maples and cherry trees: in spring, they're festooned with fragrant pink blossoms; in autumn, the treetops blaze with crimson and ochre.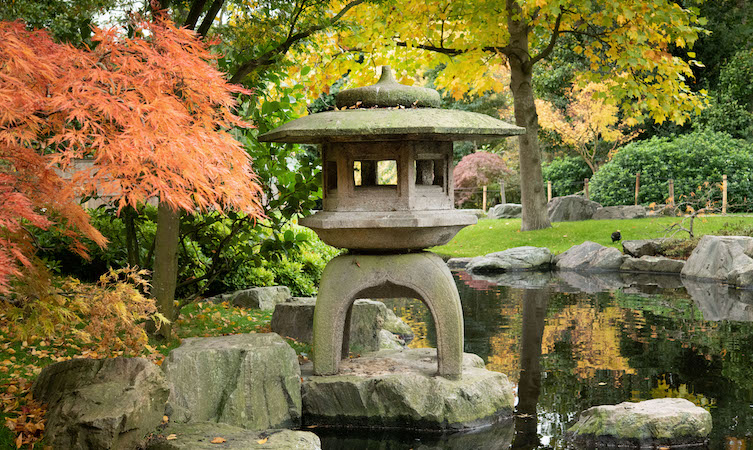 A Japanese garden is designed to be savoured slowly, so I walked clockwise (as is customary) around the water – each step revealing small topiary-topped islands, ornate lanterns, and 'Buddhist Trinity' stones representing Buddha and his disciples. Fat koi carp lazed in the shallows beneath a small waterfall, while lustrous peacocks strutted on the lawns like feathered emperors.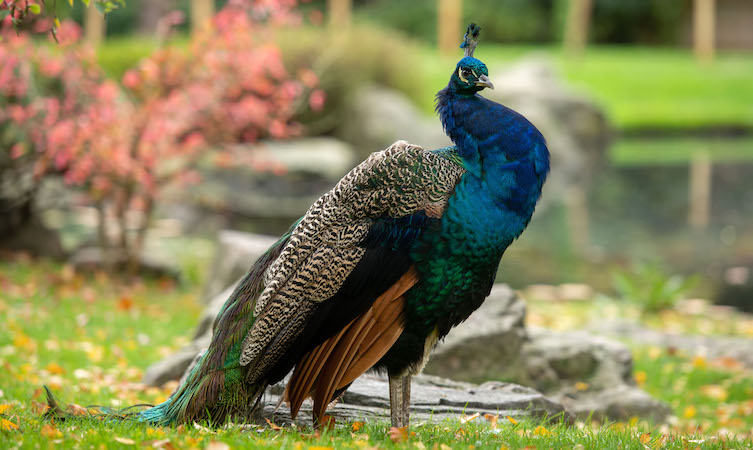 Perched high in the tasselled boughs of a Bhutan pine, I spotted a groundsman: Marc Sinclair, who has tended this garden for almost a decade. "It's a true labour of love," he explained while carefully snipping the fronds, releasing the honeyed scent of Christmas into the air. "Each plant has its own temperament and significance, and every season they reveal a new side. Even in winter, when the leaves are gone, the bark looks like a sculpture."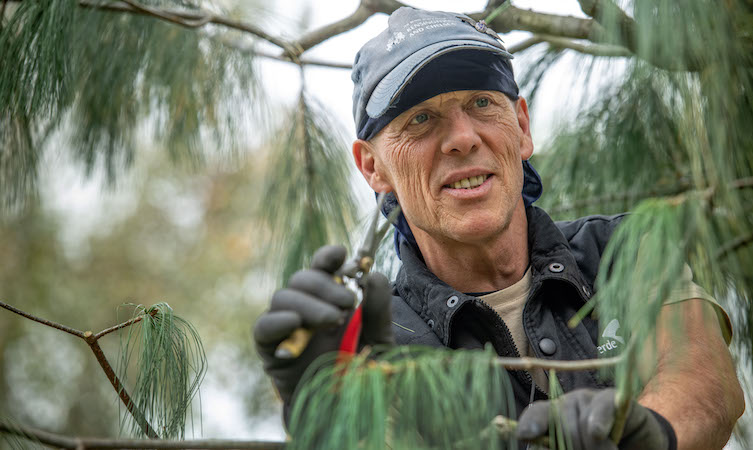 I walked around the garden a second time – then a third, a fourth – discovering new wonders at every turn.
Katsute 100: afternoon tea with a Japanese twist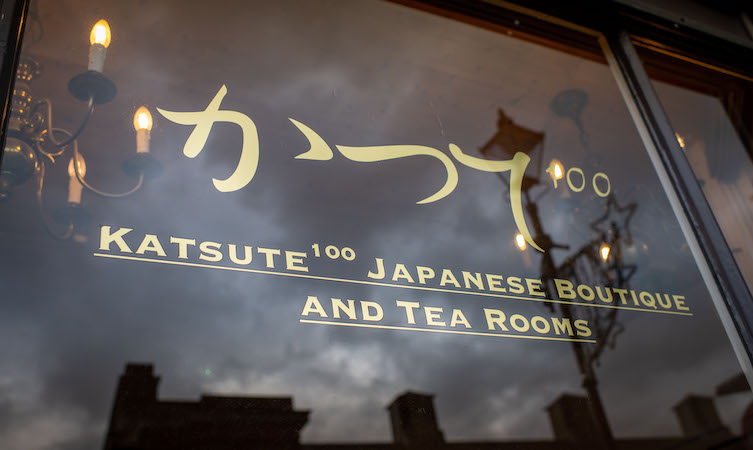 After this Imperial City sojourn, there was just enough time for one final stop: Katsute 100, a Japanese café in north London, where time-honoured tea ceremonies meet a truly British institution – cake.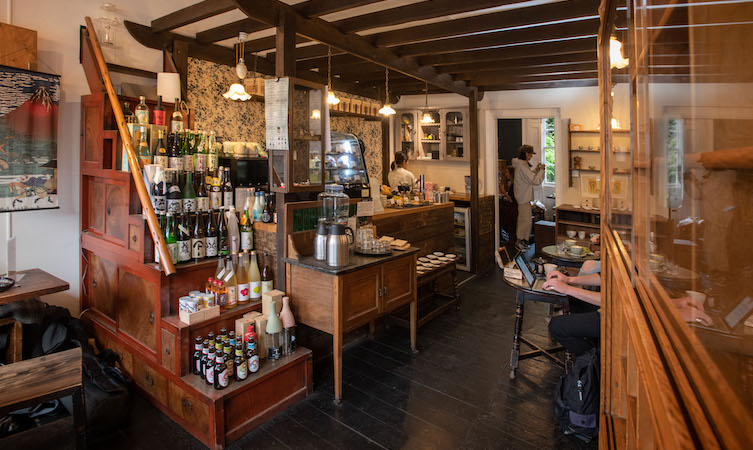 Decorated with suiboku-ga paintings and antique furniture from Japan, Katsute 100 feels like a cosy living room; the kind of place you can spend an entire afternoon in, reading books and lingering over green-tea lattes.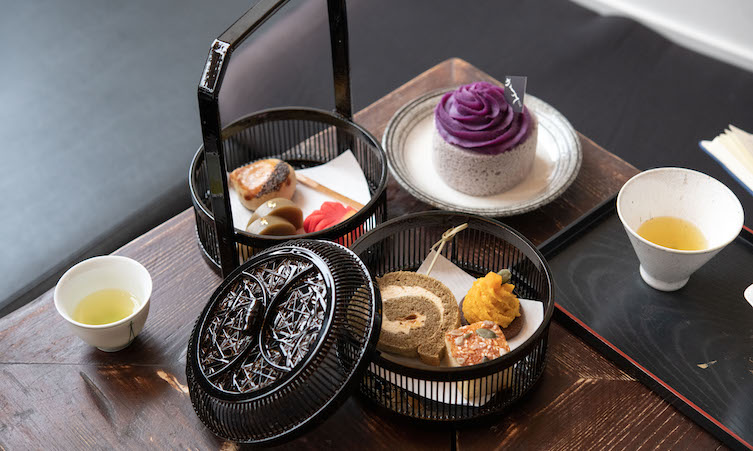 "The Japanese and British temperaments and traditions complement each other perfectly," explained owner Joe Mossman over a cup of sakura (cherry blossom) tea, one of twenty infusions on the menu. "So what better way to honour that, than by giving afternoon tea a Japanese twist?"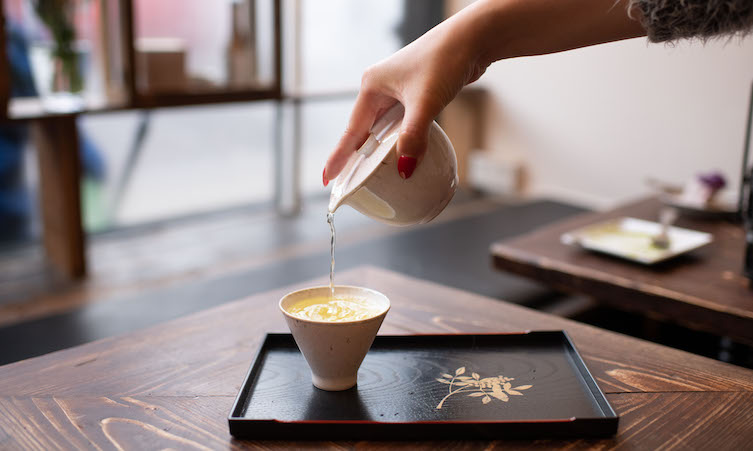 From its hand-crafted hohin ('treasure jar') teapots to dainty bento boxes filled with delicate nibbles, Katsute echoed the takumi traditions I'd witnessed everywhere from Akira to Holland Park. I sank my spoon into silky cream cakes comprised of twelve crêpe-style layers, a towering matcha sundae, and tiny maple leaves sculpted from bean paste – each one a masterpiece.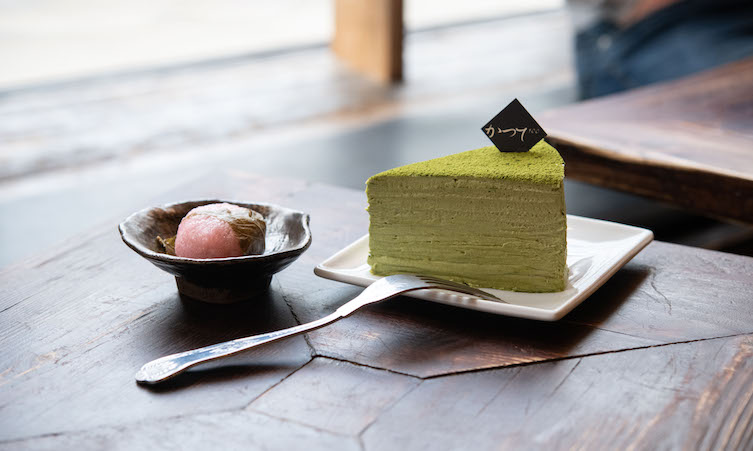 As I ate, I reflected on the artistry and creativity I'd discovered on my Japanese journey. Not only was it rich in stories and traditions, but it was rich in characters too: the Londoners who have embraced Japanese heritage wholeheartedly, immersing themselves in time-honoured customs from a far-flung land. From sake to sakura, manga to matcha, London's Japanese culture isn't only found in museums – it's vibrant, varied, alive. Japan, it turns out, was right on my doorstep all along.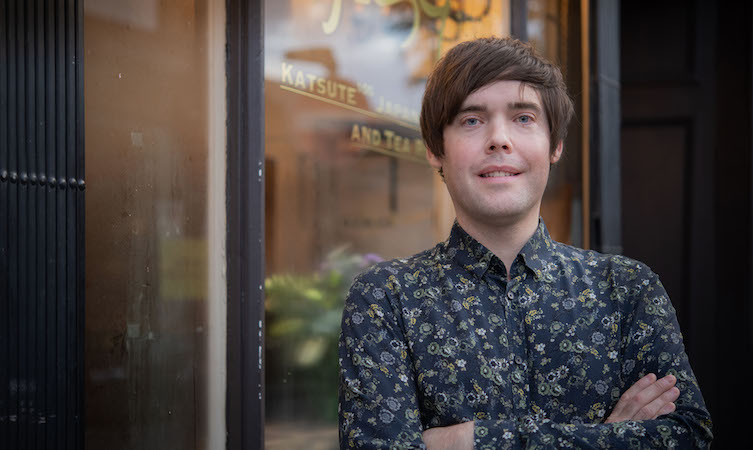 6 other ways to experience Japanese culture in London
The Japanese Embassy provides details of Japanese events happening throughout the UK on its excellent listings website – including theatre, live music, film and dance performances. For 2020, highlights include the V&A's 'Kimono to Catwalk' exhibition (29 Feb-21 June) and a workshop in Japanese Woodblock Printmaking at The Prince's School of Traditional Arts (29 Jan-18 Mar).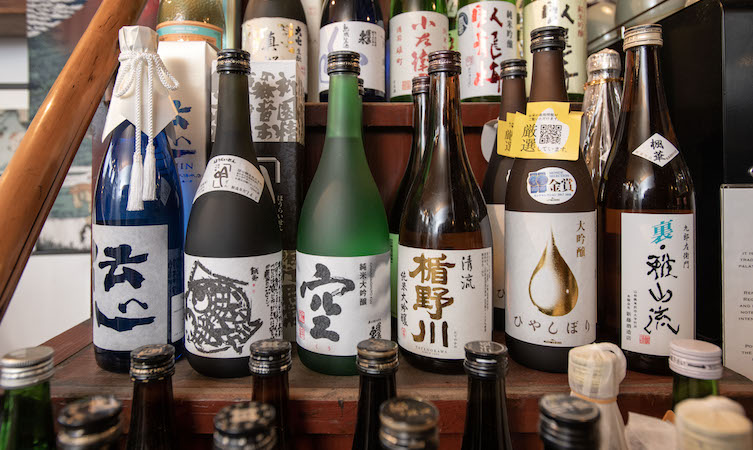 In south London, sake aficionados will love Kanpai – the UK's first sake brewery, which hosts tastings and brewery tours year-round. Near Japan House in Kensington, the Japanese Knife Company crafts artisan chefs' blades, drawing on Japan's centuries of knife-making prowess.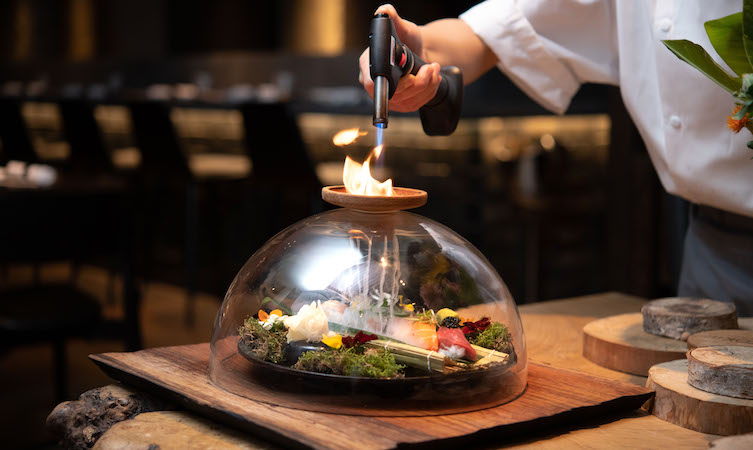 London's restaurant scene offers everything from authentic Japanese cuisine to adventurous east-west fusion. For the former, look to Engawa in Soho, which specialises in kobe beef – the 'caviar of meat'. Engawa's executive head chef is Shimizu Akira, who also heads up Akira at Japan House. Meanwhile, Sticks'n'Sushi in Covent Garden serves light bites and sake cocktails – and Sushi Samba (on the 38th floor of London Heron Tower) gives Japanese favourites a feisty South American twist.