Lexus is represented at the 2019 SEMA show through the custom cars, SUVs and trucks that professional and amateur builders bring to display, often in conjunction with the aftermarket companies who have supplied components to the vehicles.
That can mean anything from air suspension for a slammed RC F to a rooftop tent for an off-road-ready GX 460, the large Lexus SUV that's sold in North America. Check out the magic of SEMA 2019 in our gallery.
SEMA 2019: LC 500 by Liberty Walk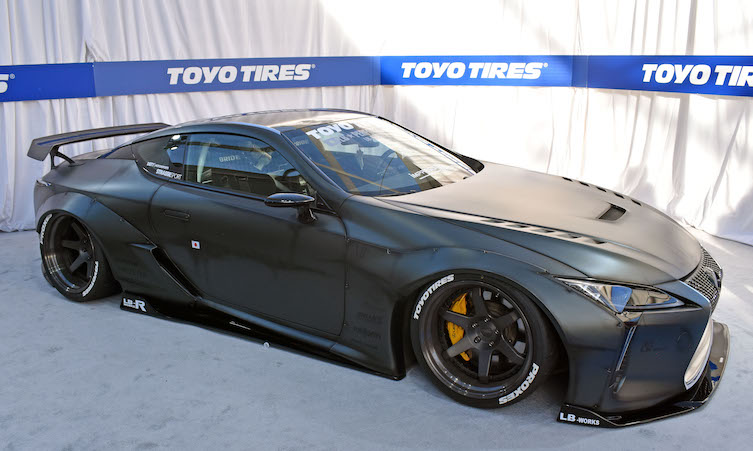 A wide-body kit from cult Japanese tuner Liberty Walk adorns this all-black LC 500. It was displayed in the Toyo Tyres Treadpass area between two of the halls, where some of the most memorable cars at the show have made their debuts in recent years.
Read more: Lexus LC: four bold new looks from the aftermarket
SEMA 2019: GX 460 by Yakima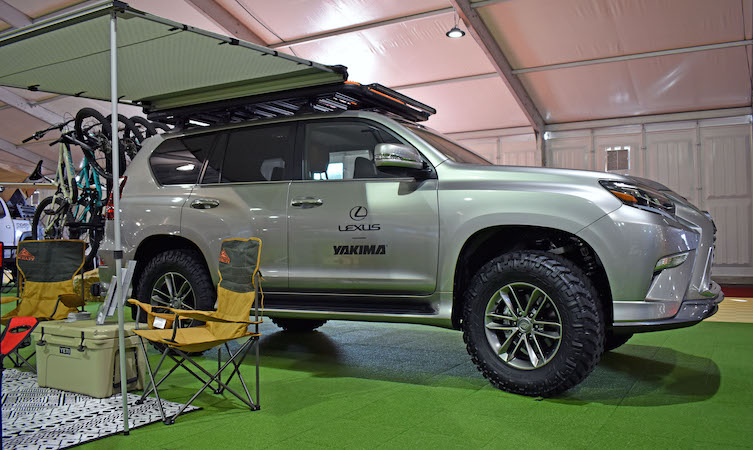 Cargo accessories specialist Yakima fitted out this brand-new but modified GX 460 with gear including a platform rack, rooftop-mounted awning, bike rack and jerrycan holder. It was displayed in a new area of the show dedicated to the growing trend in overlanding: adventure travel to remote locations where the journey itself is the primary goal.
SEMA 2019: IS 200t by Sergio Gallardo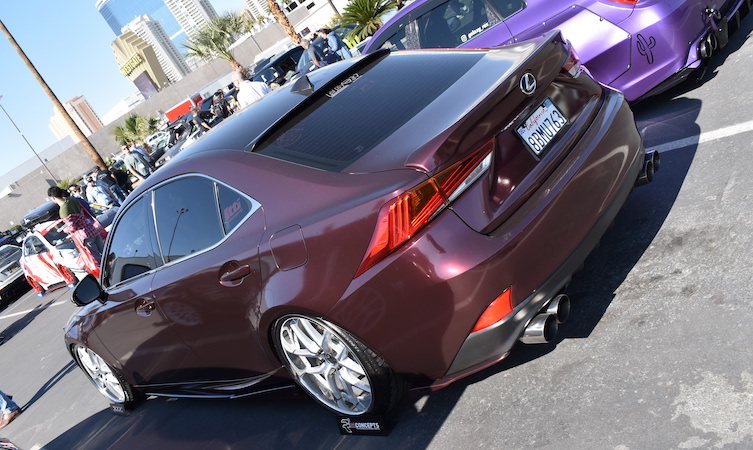 This custom 2017 Lexus IS 200t was built by Sergio Gallardo. It features X61 wheels by California-based company XIX and aftermarket brakes from R1 Concepts.
SEMA 2019: GS F by Mod In Japan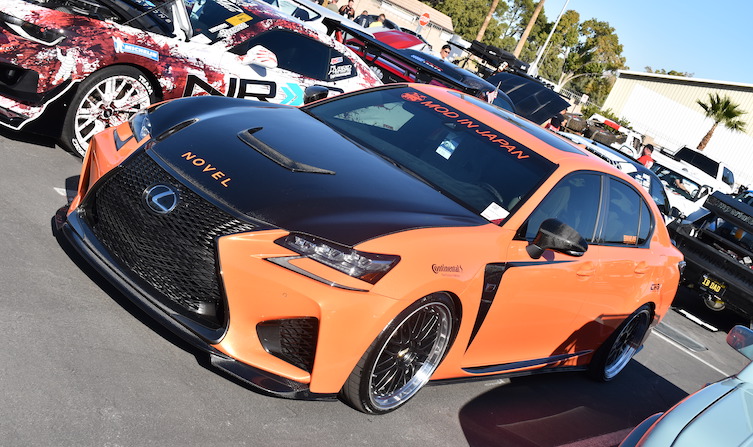 A 2016 Lexus GS F is the basis for this custom build by Mod In Japan, an Ontario, Canada-based supplier of Japanese performance parts. The GS has a Seibon carbon-fibre hood and a Performance Tube Systems exhaust.
SEMA 2019: GX 460 by Bryan Dorr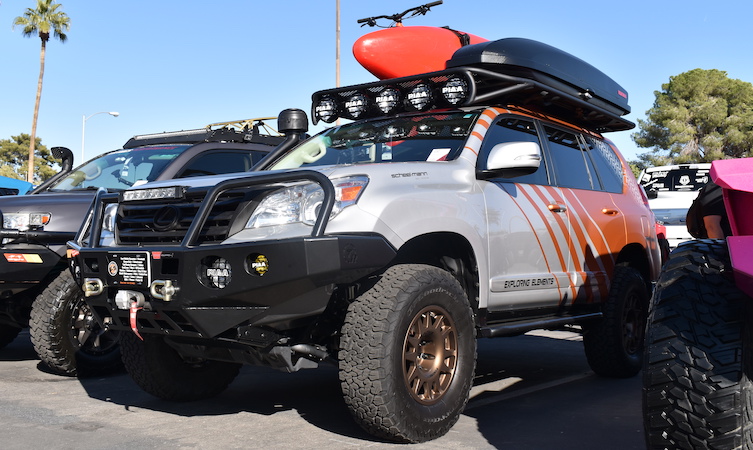 Newly built by Bryon Dorr of Exploring Elements, this adventure-ready 2013 GX 460 was a featured vehicle at SEMA 2019. It has a Warn winch inside the front bumper, adjustable Icon Vehicle Dynamics off-road suspension and room enough inside to spend the night on a Goose Gear sleep platform.
SEMA 2019: RC F by My Japan Direct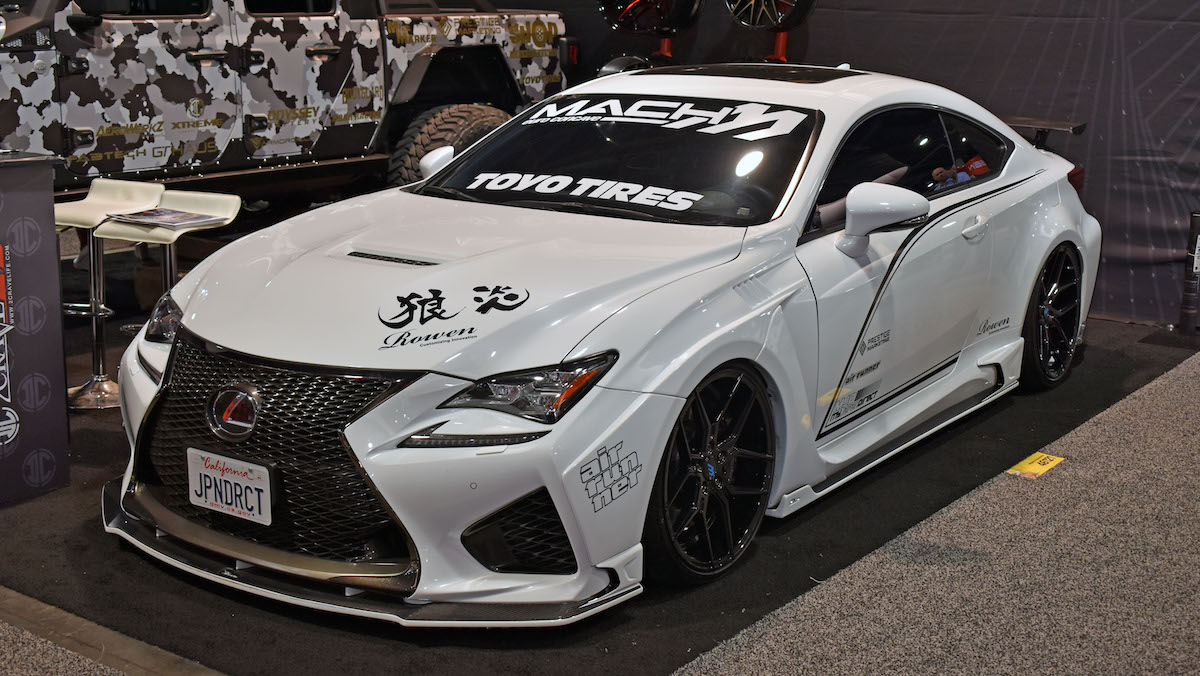 This heavily modified RC F was put together by My Japan Direct, a Californian importer of Japanese high-performance and race parts, and featured at SEMA 2019 on the stand of aftermarket wheel company 2Crave. The build began in September with a stock RC F and a Rowen body kit.