When it goes into production, the new Lexus GS F will launch another exciting chapter in the history of the GS range.
It is tempting to try and trace the roots of this new high-performance derivative through previous GS models. Among these, two generations of GS 450h have stood out for delivering astounding performance allied to incredible fuel economy. But you could also say that all fourth-generation derivatives were developed with performance-minded technologies such as laser spot welding and bonding adhesives that made the driving experience more rewarding.
Instead of looking inwardly, however, the Lexus GS F should be viewed as an entirely different branch within the GS family tree. In fact, such is the multitude of unique features that the new performance model occupies its own space within the Lexus line-up.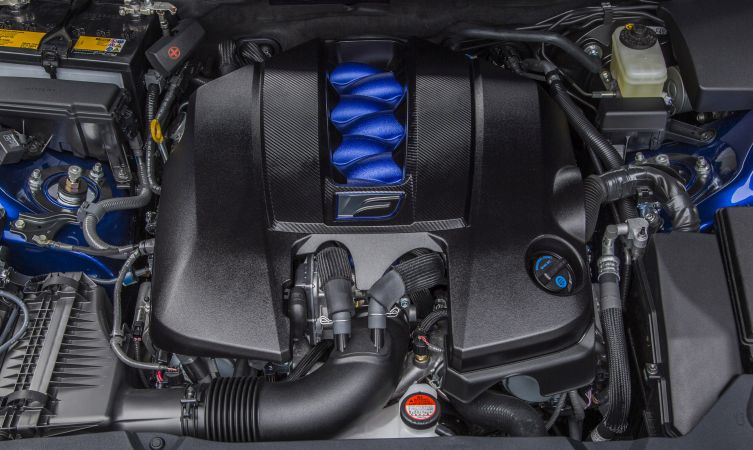 Consider this. The GS F is equipped with an enormous, naturally aspirated 5.0-litre V8 engine with 470bhp, which is predicted to slingshot the car to 62mph in just 4.4 seconds. The same engine will also be powering the manufacturer's global racing programme built around its GT3 race car.  The car weighs 1,830kg.
Lexus has also enhanced the chassis in key areas. It includes special structural reinforcements and a unique suspension system that engineers specifically developed for high-performance handling. The GS F will also feature the new Lexus Torque Vectoring Differential, a system that uses two electric motors to dynamically distribute torque between the rear wheels throughout a turn. So adaptable is that from the driver's point of view, the system offers three distinct driving experiences – Slalom, Track and Normal driving modes.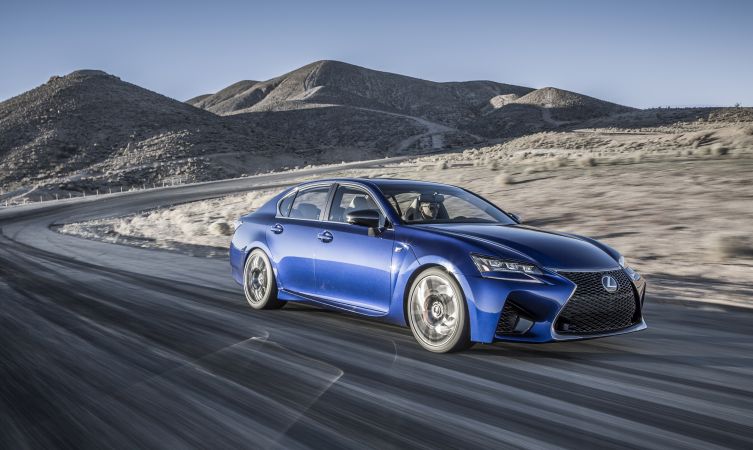 Perhaps the best way to understand the true nature of the GS F is to look at it in relation to the Lexus RC F. Both cars were shaped by the modern template of the Lexus F performance brand, which in turn was inspired by the engineering found in the Lexus LFA supercar. They also both also celebrate accessible on-road performance that drivers of any skill level can enjoy.
We can already reveal that the Lexus GS F will match the RC F coupe's performance, so choosing between the two will likely be a matter of taste. Perhaps it will come down to whether you prefer your performance car to have two or four doors.
All information is correct at the time of publishing.