The Lexus GS F has been officially unveiled to the world's press at the Detroit Auto Show.
Jeff Bracken, group vice president for Toyota Motor Sales U.S.A. and general manager for Lexus, took the wraps off the car and proclaimed: "The GS F will include a wonderful soundtrack courtesy of a naturally-aspirated 5.0-litre V8."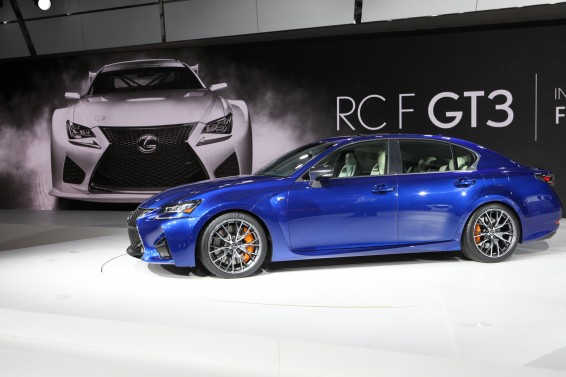 The GS executive saloon is a natural recipient for the 'F' treatment, as it was the first model to usher in Lexus' sportier new 'L-Finesse' design language at its launch.
See also: Lexus GS F
The most recognisable element of L-Finesse on the GS is the hourglass-shaped Spindle grille. To quote Bracken; "The evolution of our brand began in 2012 with GS."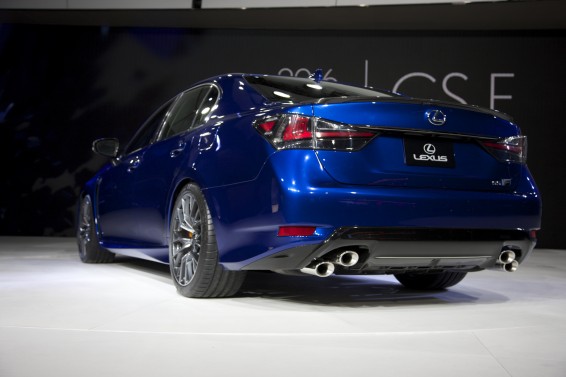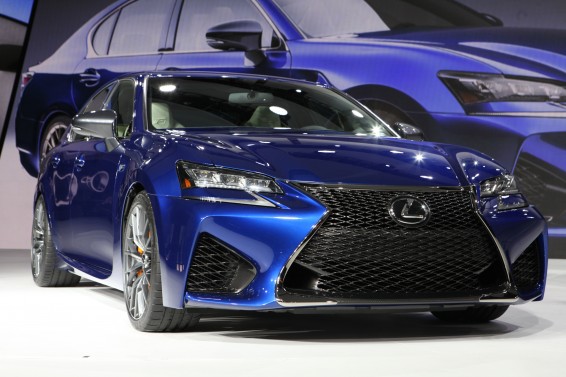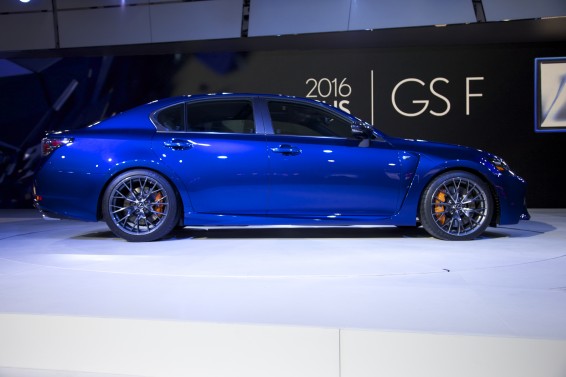 Over the course of 30 minutes, Bracken spoke of the positive public response to the F sub-brand, which includes the RC F and now the GS F, as well as of the warm F Sport models, which offer visual and dynamic enhancements. Finally, Jeff touched upon the shifting customer base for Lexus in the US and globally.
"F Sport is a successful example of blending performance with luxury," he said, adding "…the passion that has been instilled into our F Sport models has helped bring buyers some 5-12 years younger to the brand and as many as one in two IS buyers in the US are now choosing the F Sport grade."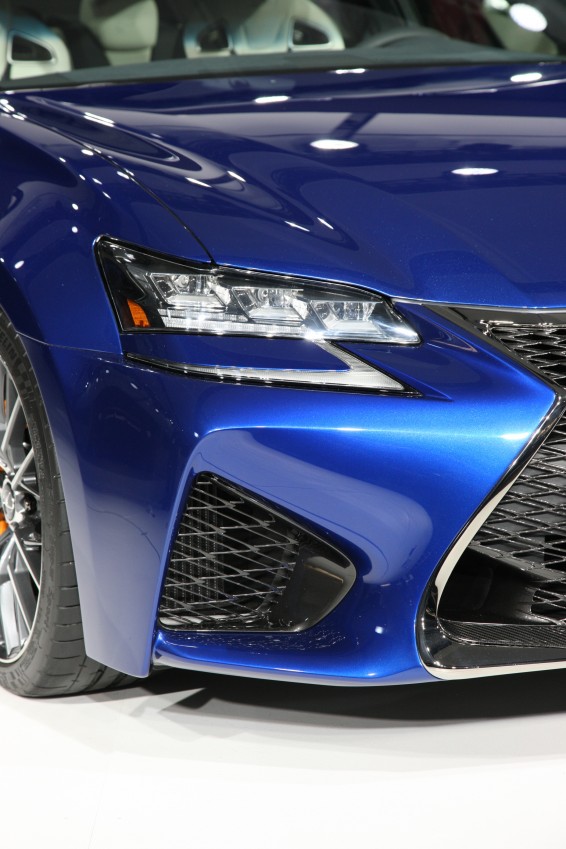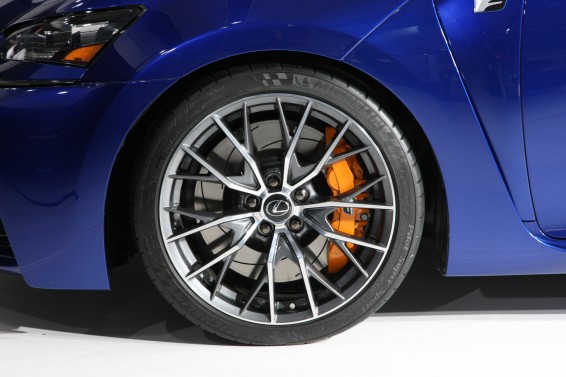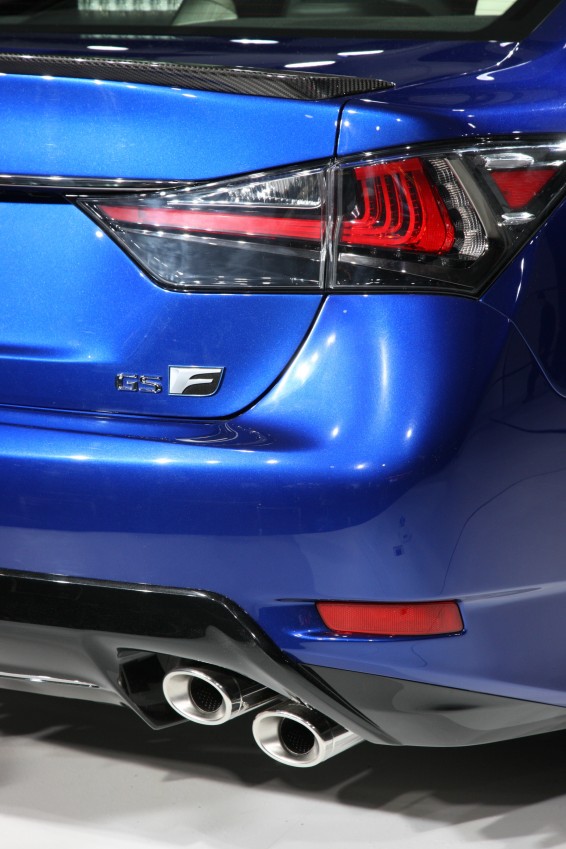 Towards the end of the GS F's launch ceremony, which included a glossy video teasing the model's development and another showing the influence of motorsport on F-branded Lexus cars, the multi award-winning RC F GT3 race car was driven onto the stage. "How cool is this?" said a visibly excited Jeff, adding; "We've got the itch to go racing again. Motorsport culture will doubtless influence Lexus F models going forward."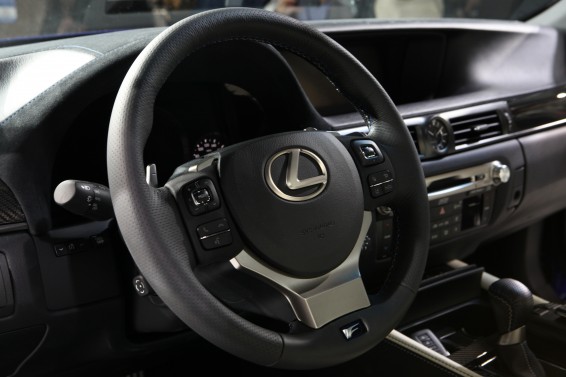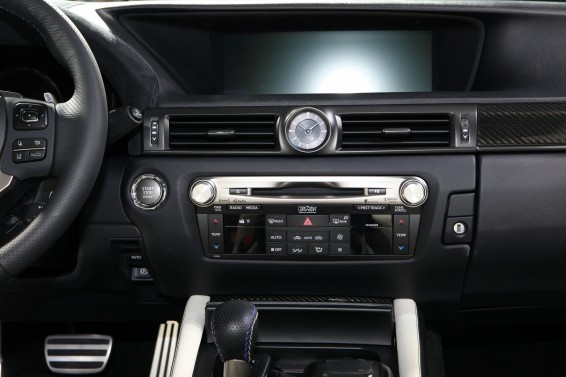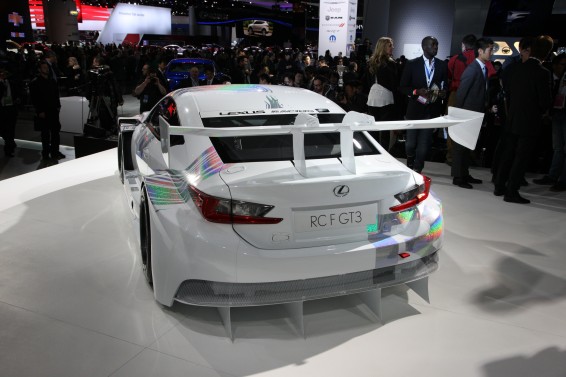 The RC F GT3 has previously enjoyed success on home soil in Japan, recording a one-two finish in the opening GT500-class race of the Super GT series in April 2014. Jeff's comments regarding racing appear to suggest that Lexus is considering entering motorport outside of its homeland. Watch this space.
All information is correct at the time of publishing.