The F Sport meter is the graphical centrepiece of the Lexus IS dashboard and was directly inspired by the animated digital gauge found in the Lexus LFA. Interestingly, the meter also illustrates how Lexus successfully combines unparalleled craftsmanship with state-of-the-art technology.
The foundation of the meter is provided by a thin-film-transistor liquid-crystal display (TFT LCD) measuring a little over 200 millimetres across. Mounted on top of the screen is a motor-driven ring-shaped element that displays primary vehicle information such as speed and engine revs, but it is also designed to glide gracefully across the surface so that extra information can be displayed.
At his or her command the driver can call up a wealth of information on the instrument cluster, from tyre pressure and navigation directions to a song title and mobile phone functions.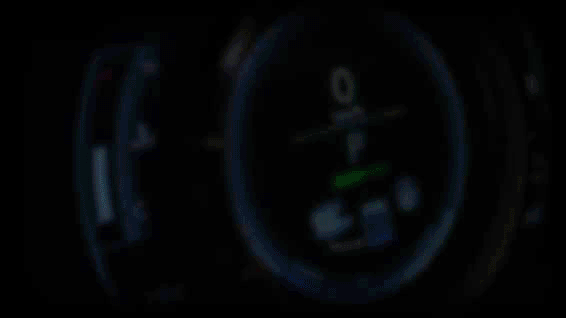 "Installing a digital tachometer makes logical sense for high-performance models such as the LFA and IS F Sport range," explained Naoki Kobayashi, deputy chief engineer at Lexus said in an interview on Lexus International. "The graphic hand of the electronic meter can track and display the engine's ability to rev from idle to the red line far more accurately than its analogue counterpart.
"But no one has tried to combine that with analog physical parts to build an instrument cluster with engineering excellence. You would be forgiven for assuming that the tachometer is nothing but digital, though, because it's so well put together."
The benefits of a digital display are notable, particularly as the gauge graphics can be programmed to change according to the vehicle's mode. For example, when Sport modes are selected, the central ring switches to display a bold tachometer graphic with the same reading system found in the Lexus LFA.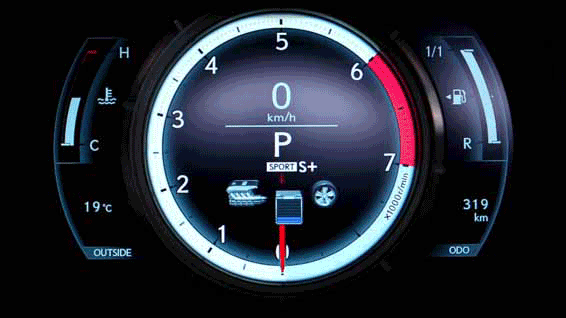 It's no secret that the engineers went to great lengths to fine-tune the workings of the tachometer. Look closely and you may notice that the spacing between rev counter numbers subtly increases between 5,000 and 7,000rpm. This allows the driver to better visualise engine acceleration and feel more in tune with the vehicle's reactions.
Meanwhile, the rim's outer surface features hairline radial machining marks to accentuate its metallic texture and its innermost edge is polished to reflect the graphics displayed inside, a treatment which allows the two-dimensional meter to appear almost three-dimensional inside the rim.
With such an emphasis on high-performance, the display ring could become subject to the effects of G-force during spirited driving. But the engineers anticipated the enthusiasm of IS owners in the early stages of development and designed the ring's motor to generate a subtle magnetic field around the rim, preventing it from slipping out of position.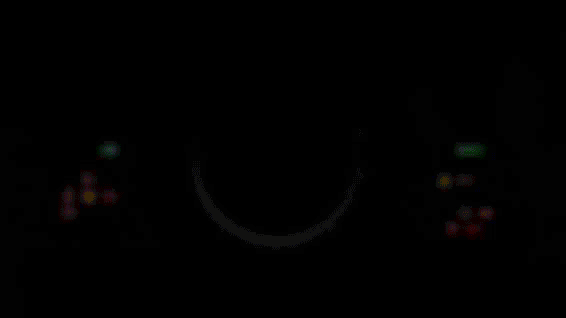 "Everyone has gone digital now," smiled Kobayashi, "and that's handy because it has freed the development team from having to deal with physical objects. But it is not necessarily interesting in terms of engineering."
So what's next? "I think our F Sport meter has opened up a lot of possibilities for the future development of the instrument cluster," Kobayashi concluded. "In that sense you could say that this is only the first of more interesting elements to come."