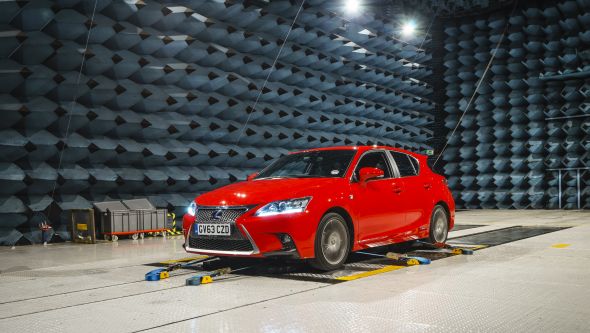 From production through to everyday use, the management of sound has always been a focus of attention for Lexus. Let's begin this post by taking two brief examples from the production phase.
Like all Lexus manufacturing facilities, the Kyushu Plant where the CT 200h is built runs numerous 'Clean and Silent' initiatives, one of which is the adoption of a friction-driven conveyance system in the assembly room. A key contributing factor to a quiet factory environment that assists concentration levels, the conventional chain-driven conveyor has been replaced by a system employing urethane rollers to move bodyshells along the assembly line.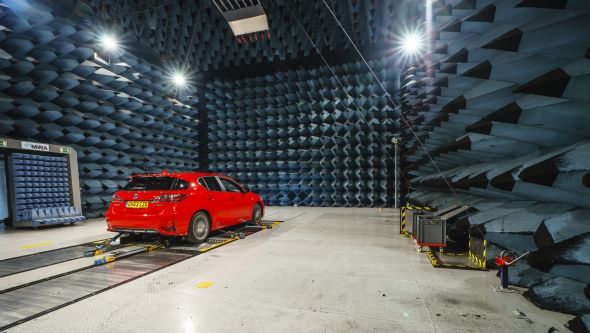 Secondly, every CT 200h coming off the production line moves into a special Quiet Dome facility similar to the semi-anechoic chamber used above, where it is thoroughly examined for smoothness and quiet running. Only once these areas have been satisfied is the vehicle approved for delivery. No wonder the little Lexus has been the recipient of prestigious Quiet Mark awards.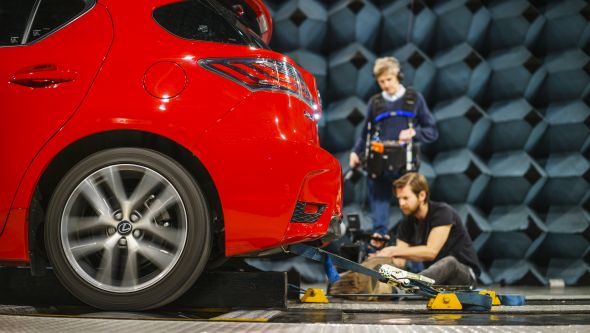 Meanwhile, Lexus has also tuned noise to good effect for everyday use, producing sounds you do actually want to hear.
We've already examined how the use of lateral dampers in the bodyshell helps to remove white noise from the audio system, but the actual sound emanating from the standard Lexus Premium system has also been improved with the adoption of bamboo loudspeaker technology.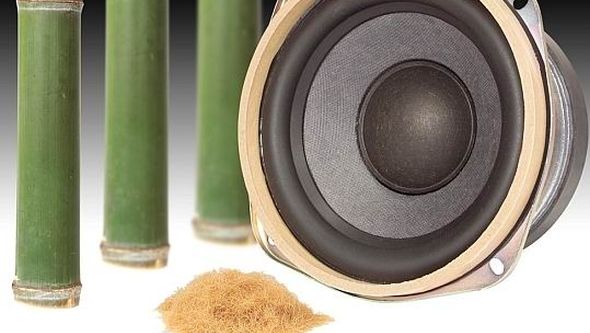 In a first for Lexus and the auto industry, the speaker diaphragms are made from a complex compound that combines bamboo charcoal, bamboo fibre and resin. Injection moulded to a thickness of between 0.2 to 0.3mm, the units weigh up to 15 per cent less than a convention speaker diaphragm but are 20 per cent stiffer and have a 10 per cent greater sonic speed. So in terms of aural quality, these bamboo speakers offer a clearer and more natural sound reproduction.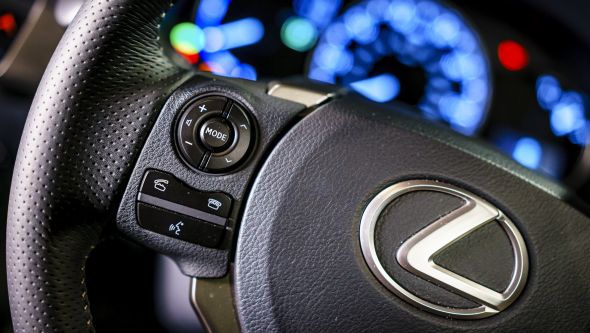 Of course if ultimate audio sound quality is required, the new CT 200h Premier model is equipped with a Mark Levinson Premium Surround audio system. Amplified through eight channels and 13 speakers, the upgraded system includes a central coaxial speaker to widen the scope of supported frequencies for vocals and instrumentals, while also matching harmonics between the front left and right channels. Secondary coaxial speakers in the B- and C-pillars also expand the sound range throughout the cabin, while a 200mm subwoofer in a custom boot-mounted enclosure produces deep bass tones that can be felt as well as heard.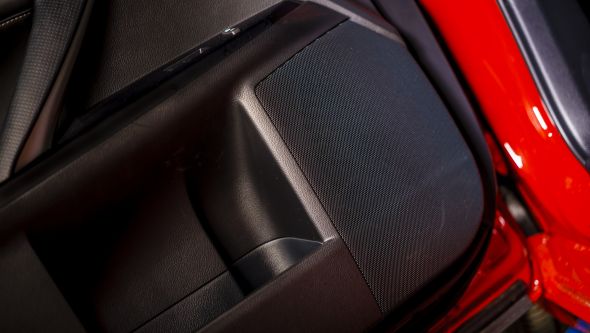 The CT 200h Premier is also the first model in its class in the world to be offered with a pre-emptive Pre-Crash Safety (PCS) system, which can help the driver avoid a collision and mitigate damage should a collision occur. As we have come to expect from safety systems such as parking sensors, sound is a vital element in the success of PCS because the human body can react quickly to hearing a sudden, intense warning. So if the front-mounted millimetre-wave radar determines that a collision is highly probable, among the first lines of defence is a loud buzzer alert.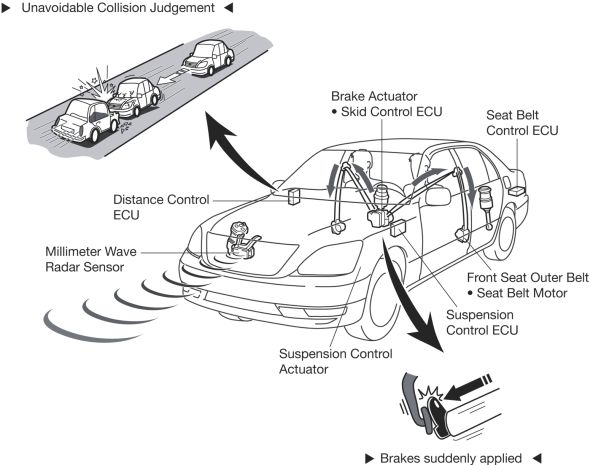 See also:
Lexus CT 200h – combats noise pollution
Lexus CT 200h – the strong silent type
Lexus CT 200h – quietly motivational
Lexus CT 200h: Reviews round-up