Following its European launch in January and the arrival of the first shipment of cars to the UK, we've been waiting with baited breath to read reviews from the British motoring press of the new high-performance Lexus GS F saloon.
What judgements did these independent experts make about the latest addition to our F car line-up? Read on to find out.
First impressions, it seems, are good. Jeremy Clarkson commented in his Sunday Times review that, "When the Lexus first arrived at my house, I decided I liked it. And when it went away a week later, I liked it even more."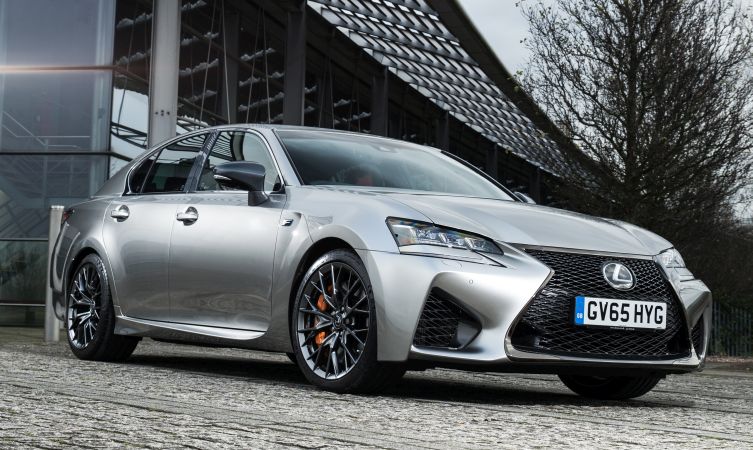 Tim Pitt of City AM also appreciated the way the GS F stood out as different, not least from other models in the Lexus range. He commented: "If you think Lexus is all about holier-than-thou hybrids, you're almost right. But… the Japanese carmaker has a naughty side. Meet the new GS F: a V8-engined super saloon that laughs in the face of rainforests."
Keep your foot planted and go up past 6,000rpm [and] it starts to sound angry… like a Ferrari 458 Italia
Because while most high-performance saloons have defaulted to turbocharged powerplants, the Lexus GS F's 5.0-litre V8 still resolutely supports sonorous and responsive natural aspiration. Regarded by many reviewers as a fantastically 'old school' approach, it is a key factor in the production of the most praised aspect of the whole car – its spine-tingling, lip-curling soundtrack.
James Disdale of Auto Express said the engine sounded "glorious", while Clarkson's review in the Sunday Times painted an even more evocative picture. He reckoned: "In the mid-ranges – up to, say, 4,500rpm – it sounds baleful and hollow, like a lonely wolf. But if you keep your foot planted in the carpet and go up past 6,000rpm, it starts to sound as though it's angry about being a hollow wolf. It sounds – and this is the highest praise you can lavish on a car – like a Ferrari 458 Italia."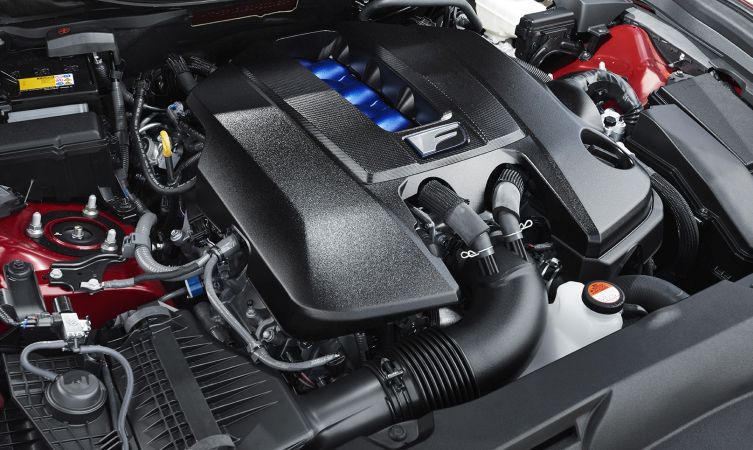 Out on the road, the Lexus GS F proved itself to be much more than just a one-trick pony. Autocar's test-driver found the car to be, "Surprisingly quick-witted… its surface-hugging suspension and trick differential helping you to deploy power effectively and with confidence. Out of the four drive modes, the steering gains welcome weight in Sport S+ but is always faithful and offers a degree of feel."
A car that shrinks around you is a good thing
The GS F's handling was assessed as 'engaging' by both Auto Express and Top Gear magazines. Clarkson, on the other hand, endowed it with a more magical ability: "While it feels small and nimble like an M3, it's actually – give or take 5mm – the same length as the 5-series. It's uncanny. And it's another tick in the box, because a car that shrinks around you is a good thing."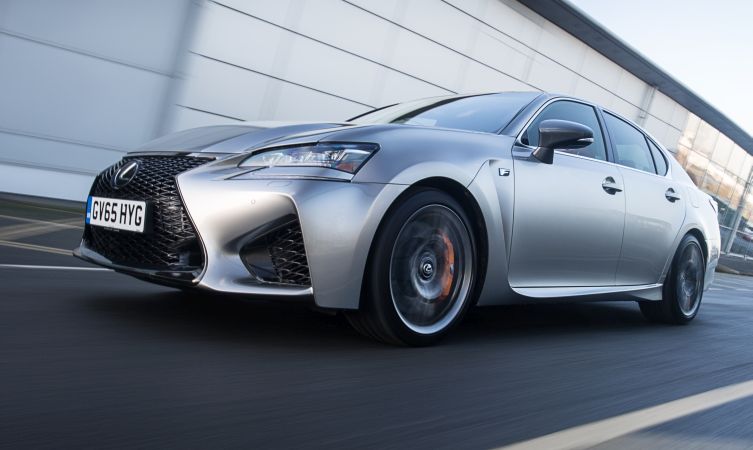 Realising that performance is as much about braking power as brake horse power, Clarkson also praised the GS F's Brembo brakes, commenting that, "If anything, it stops even better than it goes."
It's naughty, but very, very nice
While empty roads highlight the car's balanced rear-wheel drive handling, we also learn that traffic has an unexpected benefit for potential owners.
Concluding his review for City AM, Tim Pitt admits that, "On crowded roads where you can only use a fraction of its potential, flat-out performance and on-the-limit handling are less relevant than motoring journalists would have you believe. The Lexus simply looks and feels more special than its rivals, plus it will be rarer, too. Just 100 are expected to find homes in the UK each year. It's naughty, but very, very nice."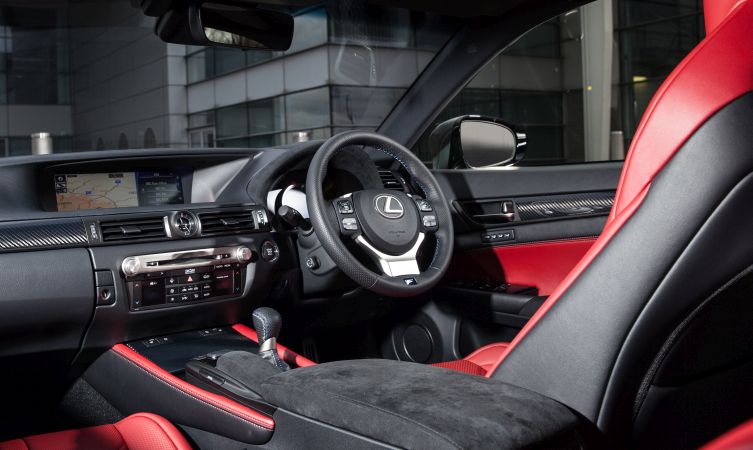 Praise indeed. But we wanted to leave it to motoring heavyweight Jeremy Clarkson to supply our final words from his Sunday Times review.
In a balanced admission that recognises the quality of other machines in this segment, he concluded: "This is the best Lexus I've driven since the LFA, which… remains my all-time favourite car. I wouldn't blame you at all if you went off and bought a BMW M3 or M5 instead. They're both tremendous. But don't assume they're the best of the breed. Because in my book this flawed old-school charmer has them beat."
Read more: Media reviews of the GS F's sister car, the Lexus RC F
All information is correct at the time of publishing.