The new Lexus GS F has been designed to provide a rewarding experience for drivers of all kinds, from pure enthusiasts to daily commuters. Though practical and luxurious, its primary mission is to deliver exhilarating performance in a wide range of driving conditions.
With Drive Mode Select, Lexus lets the driver access performance to suit prevailing conditions and personal preference. Using the circular dial on the centre console you can scroll between Normal, Eco, Sport S and Sport S+ modes at any point during the course of a journey to alter the car's behaviour, with the central instrument cluster altering its appearance and presented information according to the selected mode.
Drive Mode Select: Normal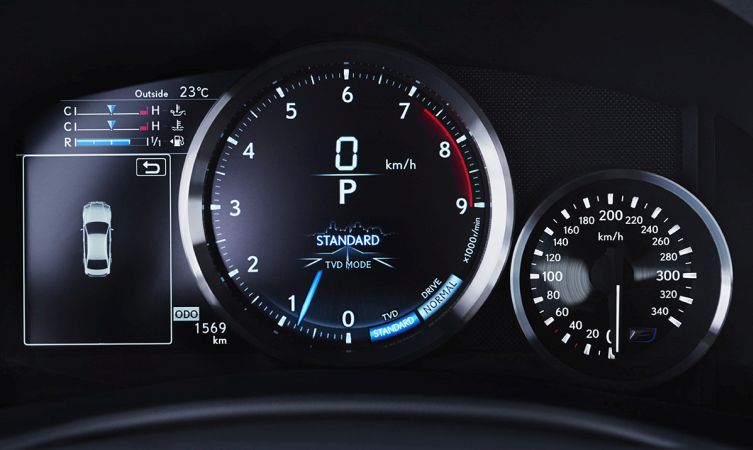 As its name suggests, Normal mode provides the smoothest and most balanced mixture of ride quality and drivetrain performance. This default programme offers a linear relationship betwen throttle opening and engine output in order to deliver a comfortable experience for everyday driving.
Drive Mode Select: Eco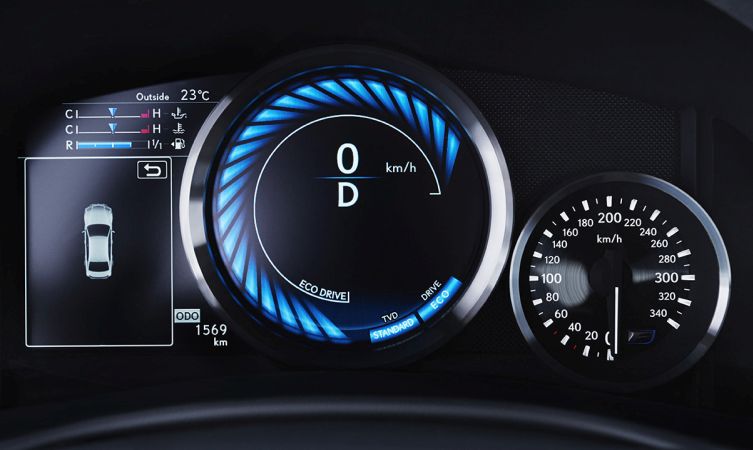 Eco mode actively assists fuel efficiency by optimising throttle opening, engine output and operation of the climate control system. Excess throttle inputs at low speed are automatically adjusted and suppressed, while the heating and cooling capacity of the climate control system is adjusted lower. If the outside temperature is 20 degrees C or higher, the air conditioner will automatically switch to recirculating mode for a certain time.
Drive Mode Select: Sport S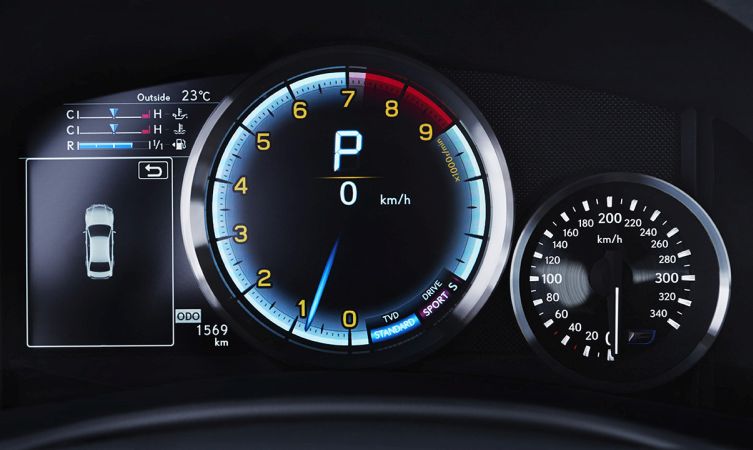 Sport S mode produces more powerful acceleration characteristics for performance-oriented driving thanks to a more eager relationship between throttle opening and engine reaction. Simultaneously, the engine, transmission and other key drive elements become more responsive.
Drive Mode Select: Sport S+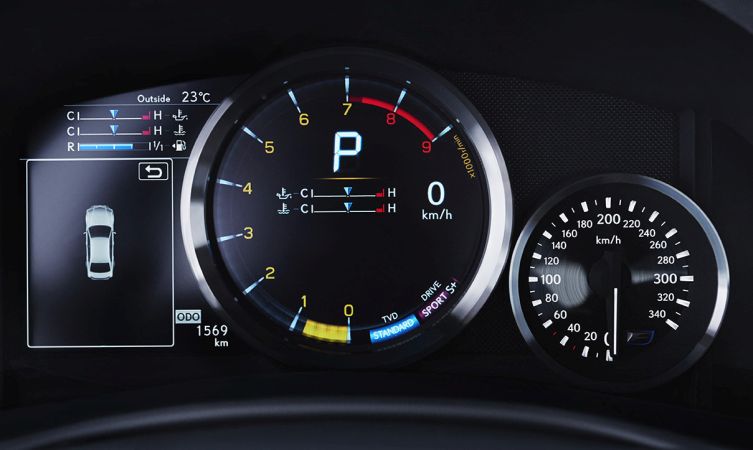 Sport S+ mode unleashes the full performance driving potential of the Lexus GS F, extracting the maximum from the powertrain (as in Sport S mode) in addition to modulating the electric power steering to provide the driver with the greatest degree of feedback.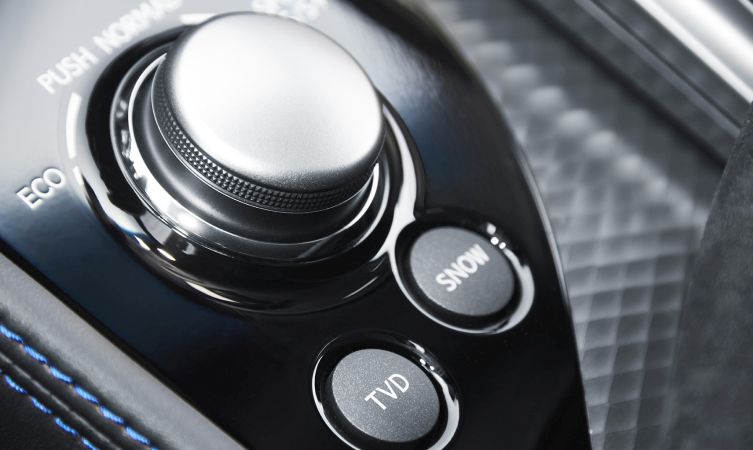 Learn more: How does the Torque Vectoring Differential work?
Learn more: Lexus GS F engine explained
All information is correct at the time of publishing.