The partnership between Lexus and Brembo, the Italian performance brake manufacturer, goes back a long way. Over the years, Brembo braking systems have been installed on everything from Lexus F Sport models to the LFA supercar.
Brembo is renowned throughout the automotive industry for both its research into brake performance and its high-end components, which is why Brembo is the official brake supplier for America's premier IndyCar series and why the company's brake systems are prized by many Formula 1 teams.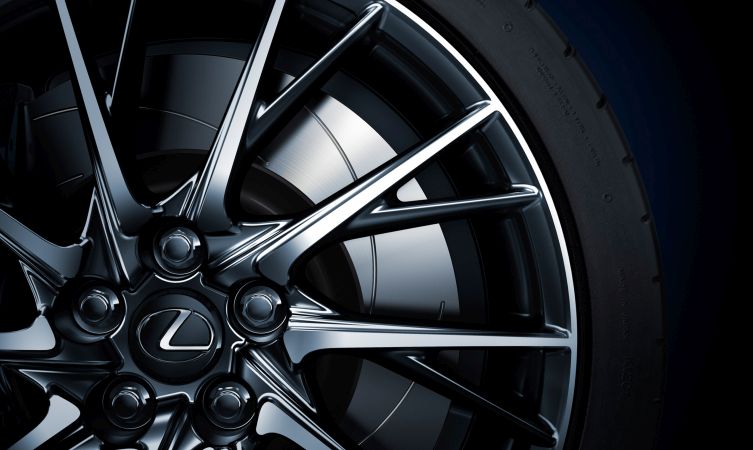 Lexus engineers know that drivers value confidence-inspiring braking performance as highly as invigorating accelerative performance. So during the development of the powerful RC F coupe and GS F saloon, Lexus turned to Brembo to develop and supply the serious brake systems for its new high-performance F models.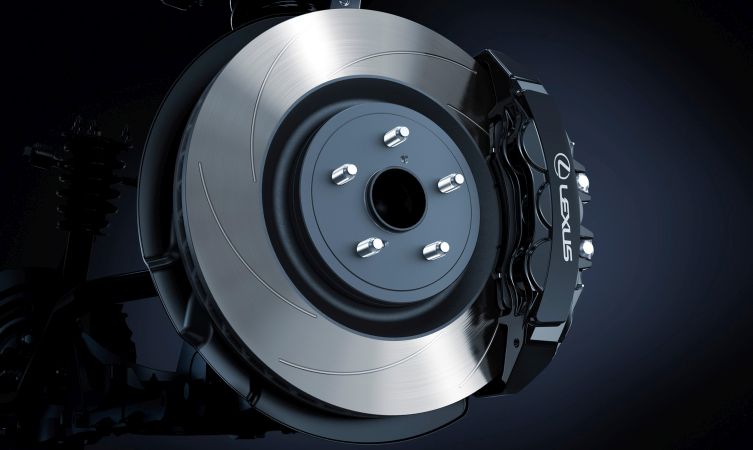 Behind the front wheels, the RC F and GS F sport huge 380x34mm Brembo discs clamped by six-piston aluminium monoblock Brembo calipers. In factory specification, the calipers on the RC F have a subtle black finish as standard (see image above), whereas the calipers on the GS F have an eye-catching orange finish (see image below).
Meanwhile, at the back end, you can find slightly smaller but perfectly balanced 345x28mm discs with four-piston aluminium monoblock calipers. A black finish is applied to the rear calipers on each vehicle.
Both front and rear discs are internally ventilated for increased thermal efficiency, as the build-up of friction-induced heat produced as the calipers squeeze the discs can cause a significant reduction in stopping power. The discs also feature radial grooves across the braking surface, a measure that ensures the high-friction pads are constantly de-glazed so they do not lose their initial bite.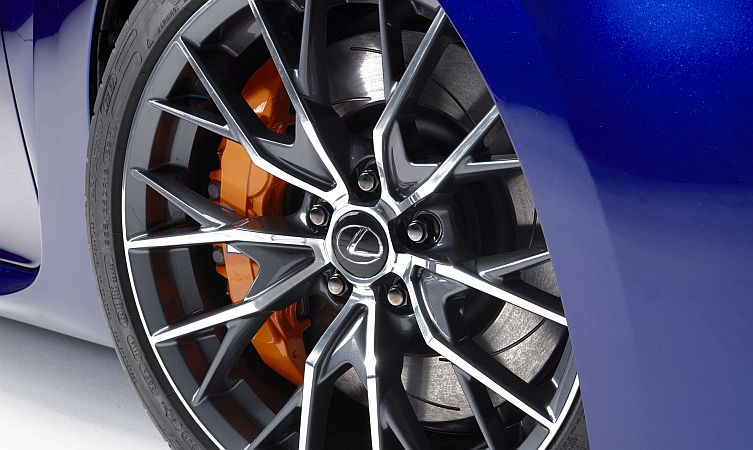 Like almost every component that requires the driver's interaction with the car, the brakes of the RC F and GS F are an integral part of the larger sensory experience. Lexus engineers designed the system so drivers could 'feel' the braking effect underfoot and therefore understand more intimately how the car is reacting to inputs.
Read more: Performance features of the new Lexus GS F