Last weekend, Fuji Speedway played host to the Gazoo Racing Festival, an annual celebration of car culture and motorsport organised by Toyota Motor Corporation.
Although the festival is not limited to Toyota and Lexus models, these did feature heavily in the various activities, most of which were designed to enable people to experience the vehicles first-hand.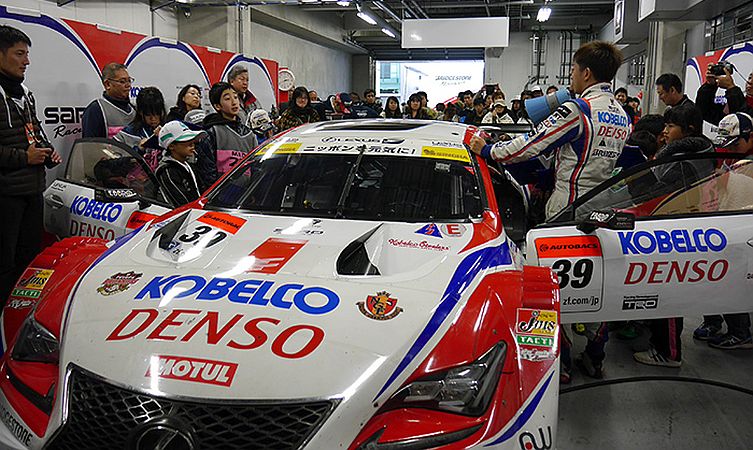 Throughout the day the famous Japanese circuit was kept buzzing with a non-stop schedule of events. Parade laps started at 8:00am, consisting of everything from arrive-and-drive sessions to drift displays and anniversary celebrations – in this instance the 50th anniversary of the parent company's first sportscar, the diminutive Toyota Sports 800.

In addition, there were opportunities to see one-make race cars screaming around like a swarm of hornets and an intriguing special battle between GT500 specification Lexus RC F coupes from Super GT and Toyota-powered open-wheel Super Formula cars.

Major track activities were intersperced with opportunities for visitors to pound the 2.8-mile circuit in one form or another. Simply opening the main straight made it possible for visitors to walk the grid like a team member, while for a small fee families and individuals could jump on board a 'safari' coach travelling around the circuit to experience what it is like to be surrounded by wild race cars in their natural habitat. Commentating inside the lead coach was Super GT champion Ito Daisuke.
But for those wanting a more individual encounter, taxi rides could be purchased in either a Lexus IS F or the 5.3-litre (hence #53) Lexus LFA Code X research vehicle that campaigned the Nürburgring 24 Hour endurance race in 2014. Rides in the latter could be secured for as little as 15,000 yen (around £80).
Meanwhile, the surroundings of Fuji Speedway were fully employed to bring demonstrate rallying, Dakar-style off-roading, drifting and go-karting – the broadest possible spectrum of motorsport activities.

But back in the main paddock there were many other activities for car enthusiasts of all ages to get involved in. For example, over 700 children inundated the Kids Circuit to test-drive a fleet of classic Toyota 2000GT pedal cars, while there were an equal number of pre-teens and older male fans there to watch four members of the Japanese girl group AKB48 driving for the first time around the slalom course.

With so many things to see and do over the course of just one day, it was little wonder that visitors had already started queuing outside the gates of Fuji Speedway at 5:30am and showed no sign of wanting to leave after dark at the end of the day.