Many people proudly call themselves a car enthusiast but offer little evidence to authenticate that claim. This is not the case with software account director and Lexus LC Owner Matthew Holmes, whose LC 500 is not only his thirty-ninth set of wheels but a social media poster child for the Yorkshireman's own line of vehicle detailing products.
Intrigued to meet somebody so particular, we got in touch with Matthew for a chat about the joys of being a Lexus LC owner, sympathetic modifications, and the feasibility of the LC as a family car.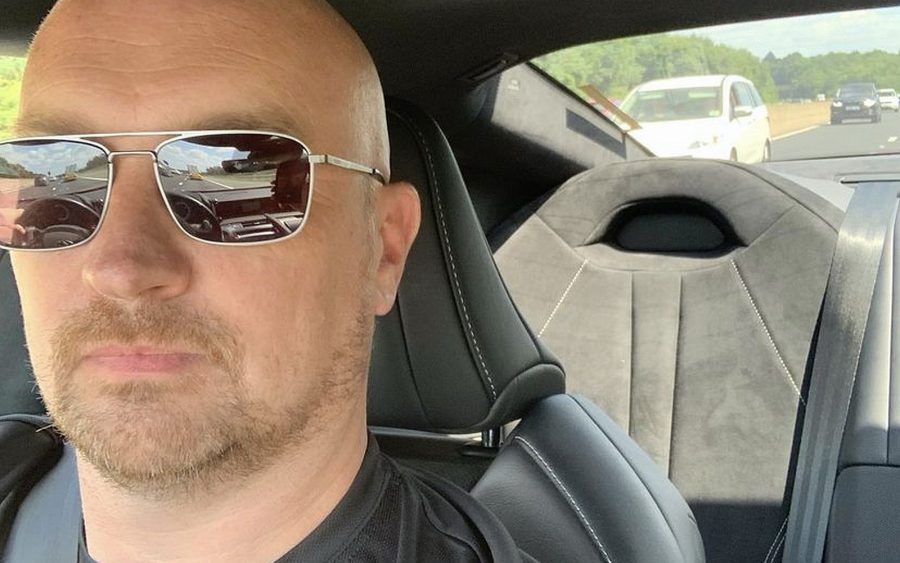 It sounds like you've had more cars than hot dinners…
Matthew: "Almost! Like many young lads my age, I started off in a banger and then went on to experiment with cars of all different types and from almost every different manufacturer. But I've always had a soft spot for high-performance Japanese cars, so I think it was inevitable that my attention would eventually be drawn towards Lexus through the RC F. It was the 5.0-litre V8 that did it, an engine that I believe is one of the world's all-time-great powerplants."
At what point was your head turned by the LC?
Matthew: "It was early 2018 and I was about a year into RC F ownership. My wife and I took the car on holiday to the Lake District and we passed a white LC on the road. It must have been one of the first examples in the UK and it looked incredible; like a concept car. And then a little later on when I took the RC F for a service at Lexus Sheffield there was another LC in the showroom. I was totally smitten with it and vowed right there and then that I'd get myself one someday."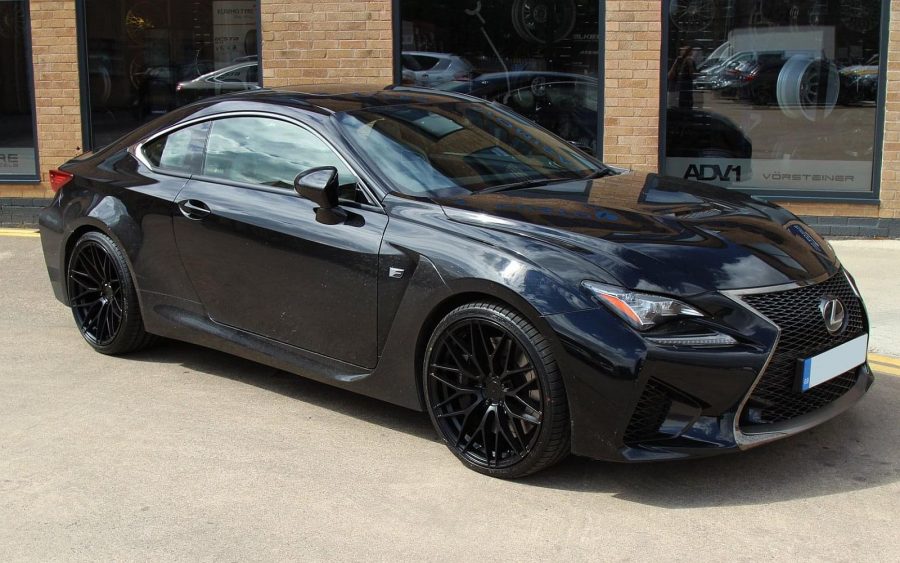 Would we be right in thinking that life got in the way of that dream initially?
Matthew: "In a very lovely way, though. Having two young children meant that we needed something a bit more practical as a family car. So while that meant the RC F had to go, I managed to negotiate my way into getting a Lotus as a fun weekend toy. I reasoned that although they're miles apart in terms of approach, there's a difference of only two letters between Lexus and Lotus.
"But over the next few years, it appeared that Lexus was sending subtle messages to return to the brand. I kept seeing LCs appear in adverts, movies, on the road, and through sponsorship of events that I attended. I couldn't ignore these prompts any longer, so I started looking for an Approved Used model and eventually found this 2019 Lexus LC 500 with Sport+ pack in Lexus Liverpool. It was immaculate, low-mileage and had the carbon fibre accessories and Mark Levinson audio system that I really wanted. I was powerless to resist it."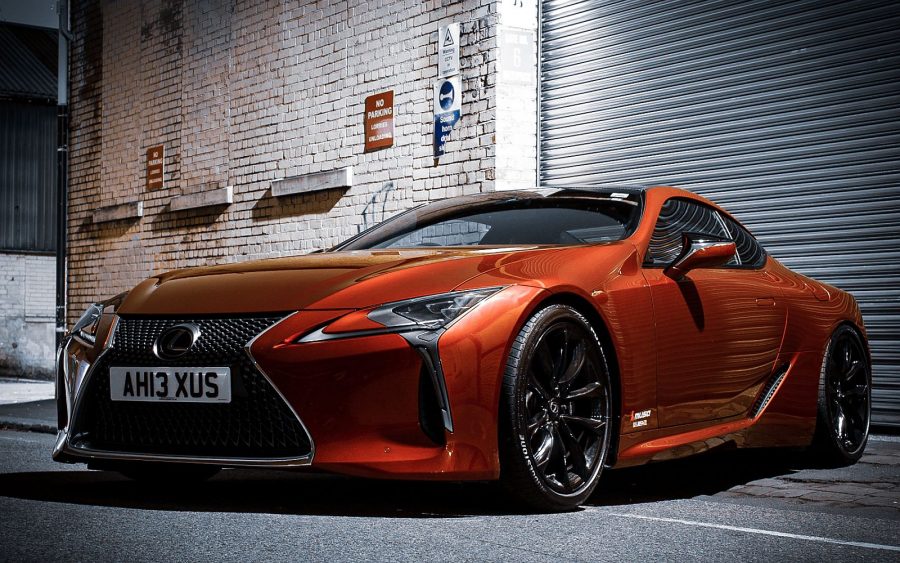 But what about the perceived family practicality issue?
Matthew: "It's much more practical than a true two-seater like the Lotus and there's decent boot space, too. I've actually found the 2+2 layout of the LC to be surprisingly accommodating for occasional trips with the kids – as long as I have the memory seat function set most of the way forward! Essentially, I'm happy to make certain compromises in order to have the car."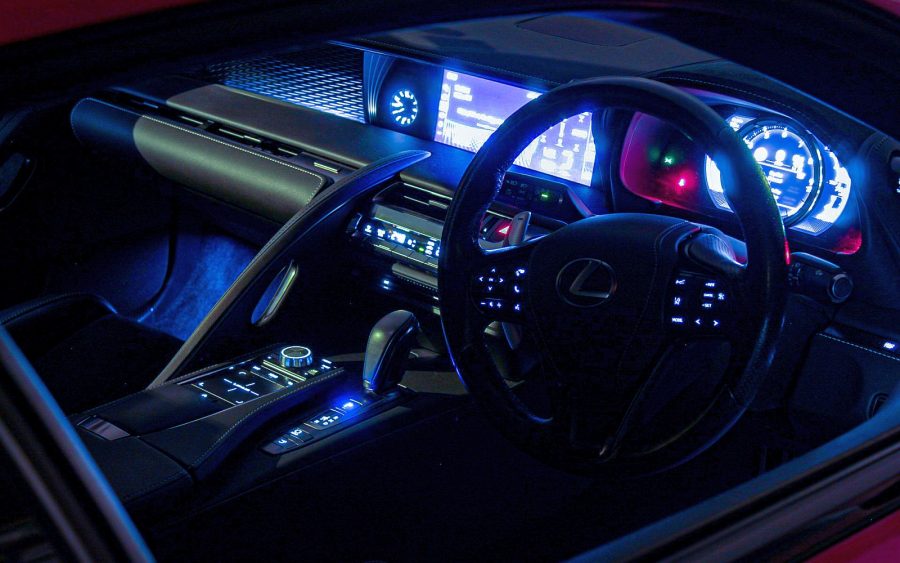 How would you rate your experience being a Lexus LC owner?
Matthew: "It's been nothing short of brilliant: like an RC F that's been to the world's best finishing school. The service at Lexus centres is first class and I'm constantly surprised at how much attention the LC draws at petrol stations and shows, even when it's parked alongside high-end supercars.
"I like the fact that it is a conversation starter. People come over to ask me what it is, and after I tell them that it's a Lexus they will invariably follow up with the question about whether it's a hybrid. Of course, I let them know that you can get an LC 500h, but I proudly announce that this one is the LC 500 and it has a 5.0-litre V8. It seems to impress people that a company they thought was all about electrification also produces an engine like that."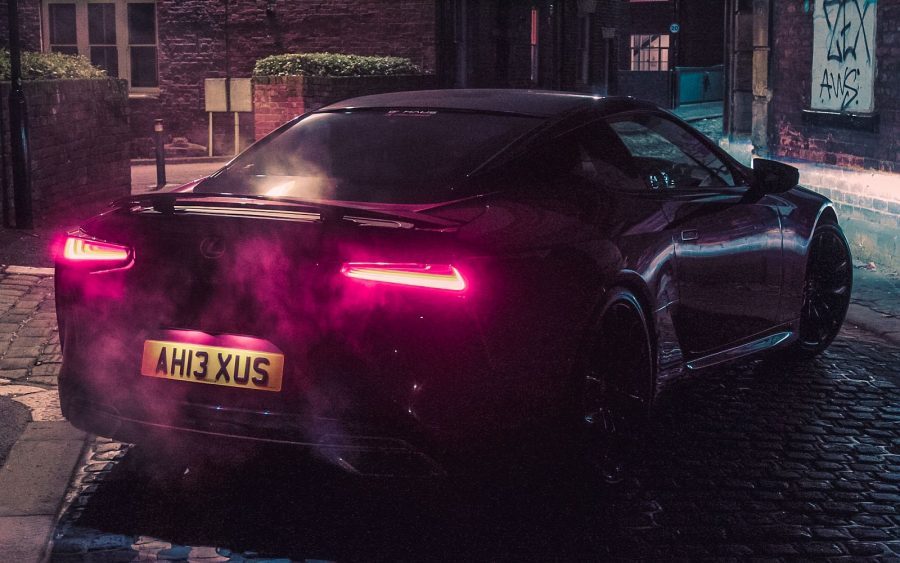 We've noticed you've made some sympathetic changes to the car…
Matthew: "I definitely like to make things my own, but tastefully and in a way that can be reversed if needed. Using a company called Nengun to source parts from Japan, I've been able to fit RS*R Superdown lowering springs, and then pair these with Driftworks wheel spacers for a more aggressive stance. I've had the original alloy wheels painted gloss black and added a few other black-out features. But my favourite modification has to be the Meisterschaft GTHaus stainless steel mid-pipe, because it allows me to hear more from the engine."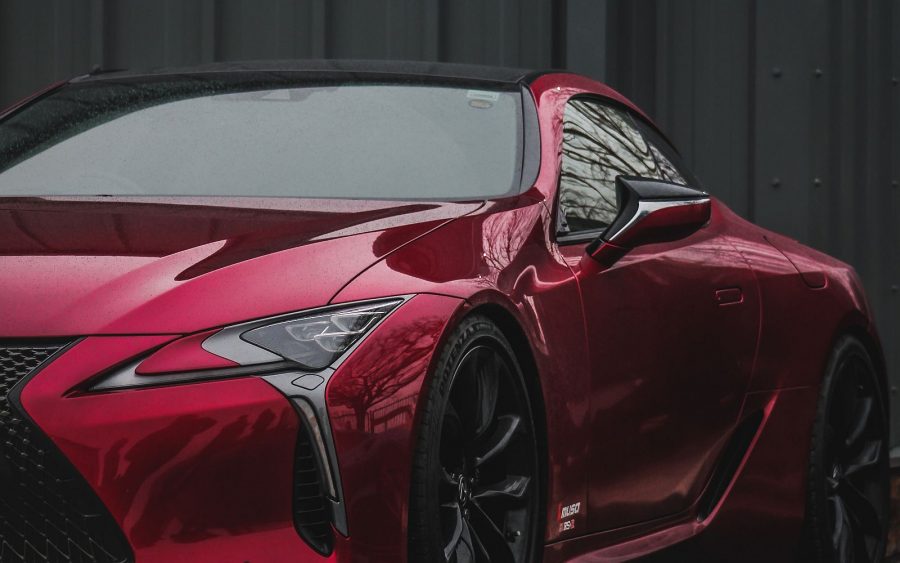 It sounds like you don't mind your LC getting noticed.
Matthew: "Not at all. I'm an ambassador for SC:UK, a UK wide sports and supercar club. We have more than 1,100 members and host regular events, runs and photoshoots of members cars. Images of these are pretty popular on SC:UK's Instagram page and my LC has gradually become quite well-known online, as well as on my own social channel where I tag in the photographers and Lexus UK too."
Why do you think budding photographers seem to like your LC?
Matthew: "I think it's got something to do with its Sonic Red pearl paintwork, which has a very chameleon-like reflective quality: in some lights it's bright red, while in others it's a dark maroon, even without the use of certain filters. In my experience with Lexus, I've found that the paint quality is exceptional – harder than that found on other luxury brands and therefore much easier to keep swirl-free.
"I think it's a real testament to the inherent quality of Lexus cars because I'm not easy to please when it comes to cars or car cleaning. So much so that as a sideline to my full-time job I developed and now distribute my own line of detailing products, which go under the name N-Shine."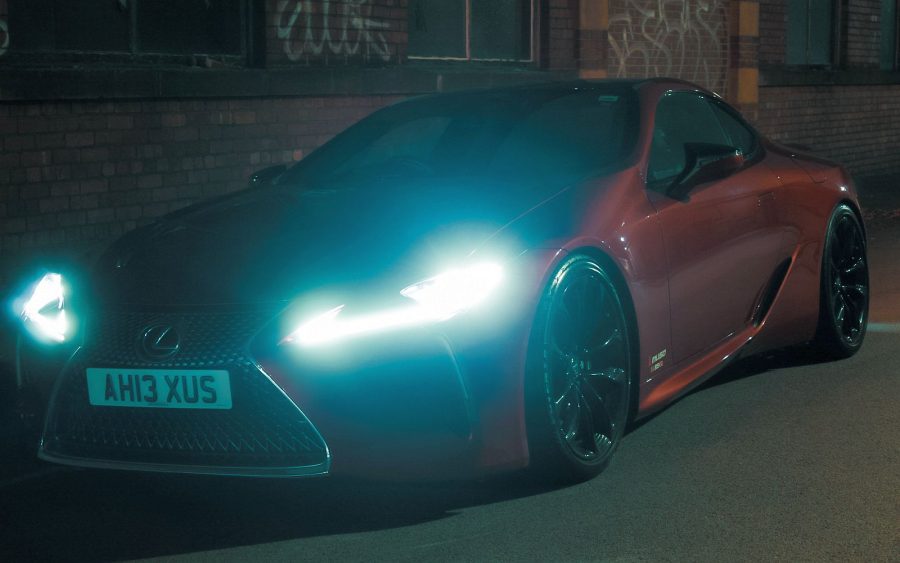 How do you see your future with Lexus?
Matthew: "For myself, I'm extremely happy with the way my LC 500 looks and sounds. With the way the world is going, though, I doubt Lexus is going to bring out another big V8, which means this car is going to be a keeper for as long as petrol is produced. But I feel Lexus is one of those brands that tend to catch you by surprise in terms of what they do and how they style their vehicles, so whatever happens, you can be sure that I'll be keeping an eye on developments.
"Within the Holmes household, I think it's only fair that my wife gets her choice next. She's already had an IS 300h saloon and now she's got her eye on a Lexus SUV, so we'll see what happens there."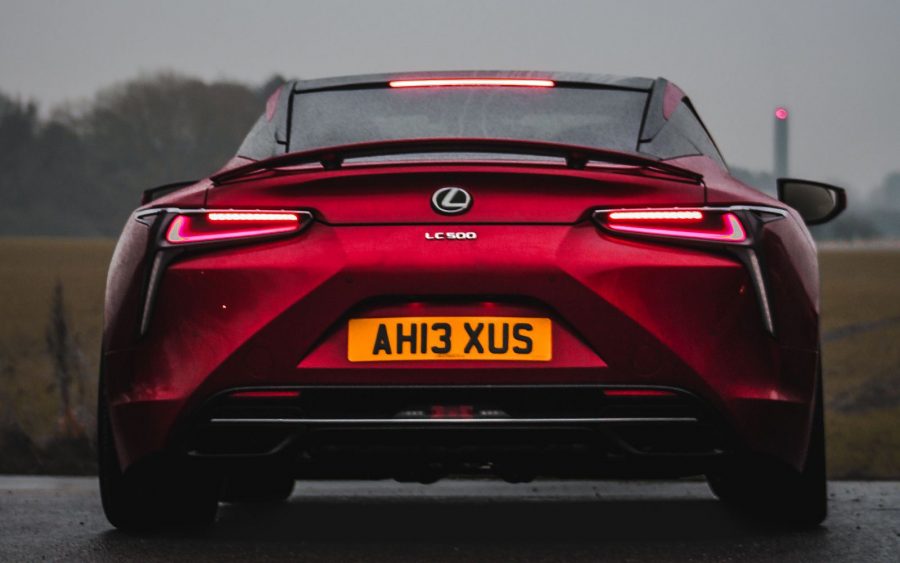 Thank you very much, Matthew, for sharing your Lexus LC ownership experiences with us.