Following hot on the heels of its reviews of the new Lexus NX 450h plug-in, the UK motoring press was recently invited to road test the SUV's self-charging sibling, the equally new Lexus NX 350h. Thanks to the significant increases in performance and efficiency of its fourth-generation hybrid-electric powertrain, the new NX hybrid is predicted to be the most popular derivative and therefore spearhead the model's position as the country's best-selling Lexus. But don't just take our word for it. You can read what they said in our Lexus NX 350h review article below.
"The second-generation car has a 'finessed' exterior design very much intended to preserve the visual character of the first. [But] the familiar external styling hides a major technical overhaul. The NX… has wider axle tracks, a lower centre of gravity and a more rigid chassis than its forebear. It also has an all-new interior, with a fresh generation of Lexus infotainment technology. The car's new ergonomically optimised control layout is a real tribute to Lexus, as is the tactile quality of the vast majority of its dashboard fittings.
"The new 2.5-litre hybrid system is 25% more powerful… and has crisp, assured tip-in throttle response, which allows it to accrue and maintain speed in everyday traffic easily. When you just mosey along… beating 50 to the gallon is very easy to do. With Lexus's clever AVS adaptive dampers, our test car had high lateral grip levels, taut body control and strikingly precise and assured handling for a car of its type.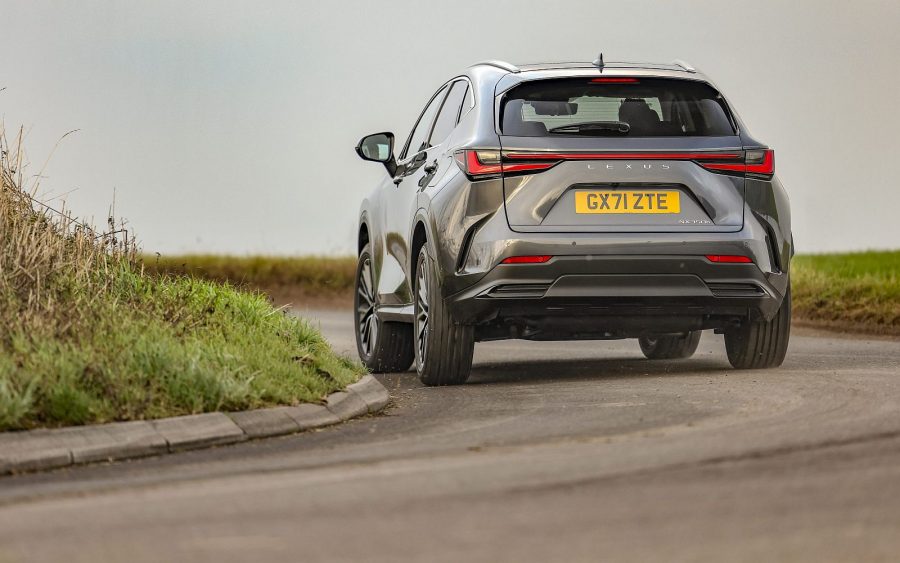 "From its drivability, real-world efficiency and refinement to its onboard technology and cabin allure, the new NX is a significantly more complete car than it used to be. And as a template for wider success via confident, clearly differentiated design, Lexus could do a lot worse than to continue following its lead in other market segments."
"There is plenty to like about the new Lexus NX. For private buyers, the 350h is a really accomplished premium SUV. It's smooth and refined, beautifully built, and even without a usable zero-emissions range, could genuinely slash your fuel bills. The NX is Lexus's best-selling model in the UK – and on this evidence, will continue to be for some time to come.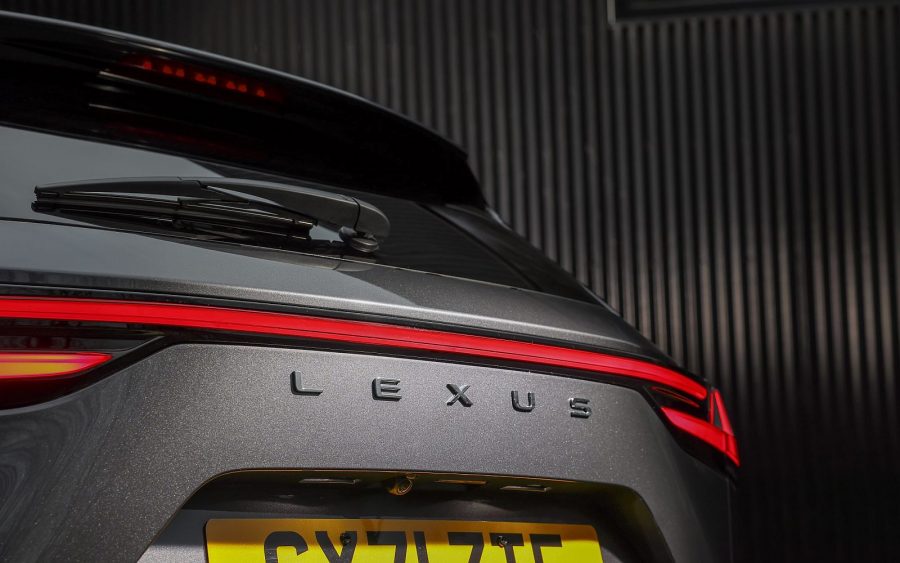 "Manoeuvring through busy streets, the NX juggles its two power sources remarkably. The result is diesel-beating efficiency, plus refinement that is very nearly on par with the latest pure-electric vehicles. The NX rides well, too, with a sophistication to the damping that prevents any nasty shocks or potholes from disrupting the interior ambience. Maintain this steady progress and you can continue to rely on the hybrid system's refinement.
"Motorway work is a cinch, and even twistier stuff doesn't humiliate the hybrid SUV. Complex damping ensures the Lexus stays all but completely flat during fast cornering."
Lexus NX 350h review: CAR: 3/5
"Bright, clear and simple, [the new infotainment system] is probably the single biggest upgrade over the old car. The rest of the cabin's neat, too. It's very driver-focused, with controls clustered tightly around the captain's chair and the touchscreen angled towards it too. The physical switches largely make sense [and] it's good to see physical A/C controls, a volume dial and a rotary drive mode selector. Lexus is making plenty of noise about the safety kit, and it's true that the standard roster is very impressive – adaptive cruise control with lane-keeping aids, autonomous emergency braking, road sign assist and all-around LED lights.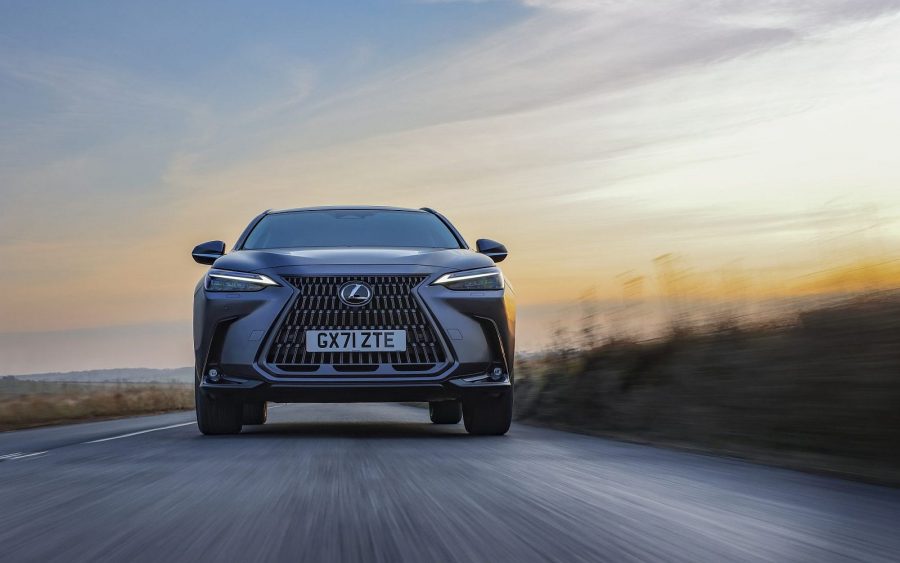 "The new Lexus NX is comfortable, efficient, and should prove utterly painless to own – helped by up to ten years of warranty coverage. The upgraded infotainment is a revelation, and improvements to the old car's comfort and practicality are also welcome additions. As with other Lexus models, it feels welded rather than screwed together."
"The NX's cabin has been modelled around the 'Tazuma' philosophy, whereby everything should fall to hand or sit within your eye line. And it works well in practice, with the raised centre console bringing many of the most frequently used controls to hand height. Plus, there's a shortcut bar on the screen and big rotary dials for the climate controls.
"Cabin quality overall is top-notch. You can always rely on Lexus to fit soft, squishy fabrics to the dashboard and doors, but it's the way everything in the NX feels so impeccably screwed together that makes it stand out from its German and Swedish rivals. Frankly, the 350h may well set the new premium family SUV benchmark in this area. Practicality is good, too. There's a decent amount of space in the rear, even for taller adults, and you get 520 litres of boot space, with some underfloor storage that's ideal for keeping valuables out of sight.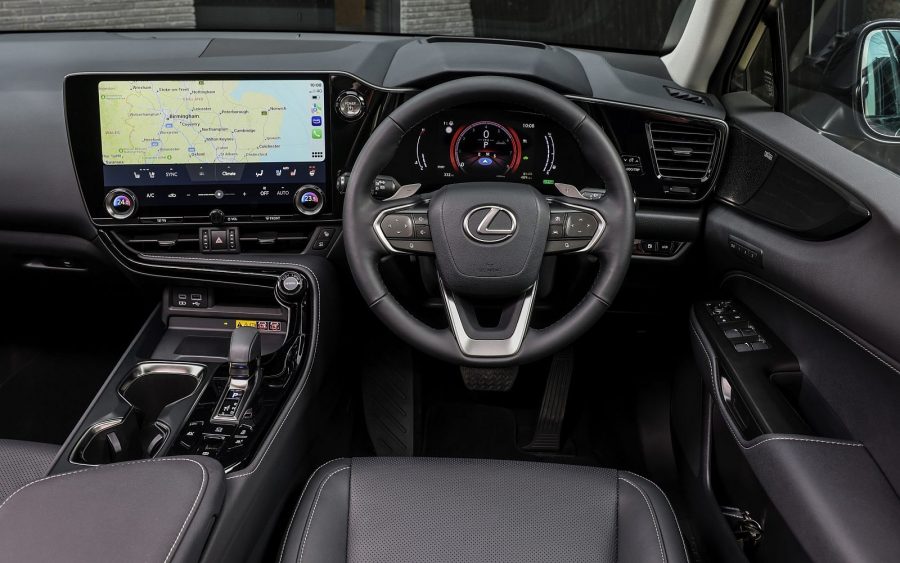 "This is a very accomplished car that'll appeal to those who aren't able to reap the full benefits of the plug-in model. The 350h is still wonderfully smooth and refined, boasts exceptional interior quality and could well reduce your fuel spend, despite the lack of electric driving range. Frankly, we have no doubt that the latest version of Lexus UK's best-seller will retain its title for some time to come."
"The NX 350h is among the first to introduce Lexus's completely overhauled in-car technology system. [It brings] together all the mod cons that are now, frankly, just expectations for many drivers. You get a wireless charging pad for your phone (plus neighbouring USB-A and USB-C ports for charging) [plus] Android Auto and Apple CarPlay compatibility.
"Principle to the lot is a whopping-great touchscreen that's hanging off the dash most eloquently. That screen is angled towards the driver, but not too severely, to aid with touch control. [And] because the NX is the first Lexus to support over-the-air updates, all this tech should only get better over the course of time too.
"Lexus hasn't foregone the idea of physical controls, finding that sensible balance between touchscreen and tactile interactivity. The climate controls, for example, are rotational dials complete with neat illumination and a clear display about the chosen temperature. All in all, the tech suite here sees Lexus not just step forward but positively leap into the current generation. It's good nine times out of 10… ensuring it will get a big thumbs up from most drivers."
Lexus NX 350h review: Top Gear
"The interior is decently plush [but] the NX's real party piece is the new electronic door opening system. The handle has essentially been replaced with an electronic latch that springs the door open if you squeeze it in the right place. The really clever bit is that Lexus has integrated this opening system with its blind-spot warning set-up and the car will stop you from opening the door if there happens to be a cyclist, pedestrian, large bus or some such missile about to fill the space where your door is headed. Every car needs a party piece you can show off to your passengers, doesn't it? Especially now the Highway Code mandates the Dutch Reach door opening technique."
"The NX 350h comes with an EV mode button that allows you to tickle along in slow-moving traffic on battery power alone. That not only helps to cut fuel consumption and CO2 emissions but also makes for relaxing progress. If you demand more, the engine kicks in, giving a total system output of 241bhp. As you might expect from a car with nearly 250bhp, acceleration is pretty nippy. The official 0-62mph time is just 7.7 seconds. The interior of the NX 350h is pretty much indistinguishable from the 450h's. The materials are top-notch, everything feels well screwed together and the 14-inch infotainment system is superb.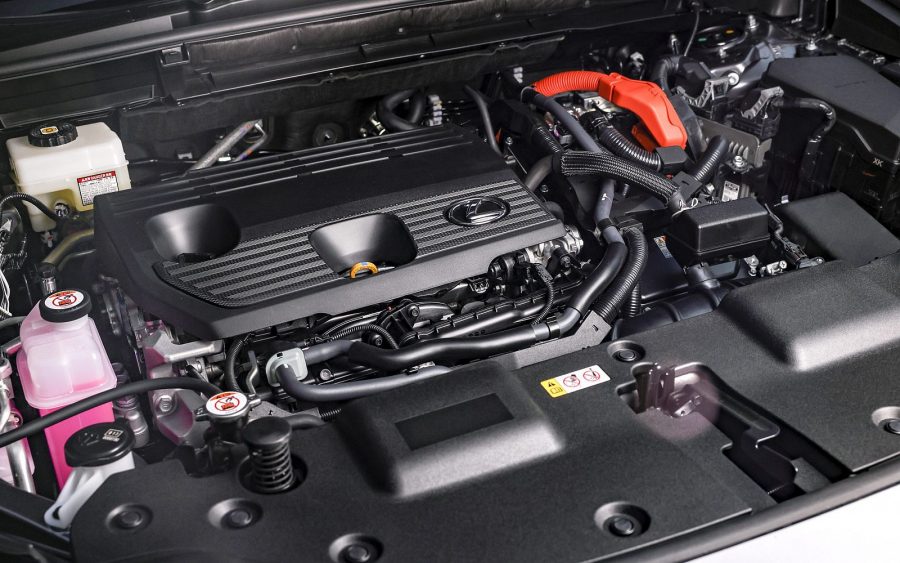 "If you're a private buyer looking for a plush, relatively frugal, competitively priced large SUV, the Lexus NX 350h is a compelling package. Not only does it come with plenty of kit… [but] it has the best-predicted resale values in the class. We can't remember another car that has improved so much from one generation to the next. The latest NX really is a night-and-day improvement over the car it replaces."
All information is correct at the time of publishing.