Since 2000, the most exclusive Lexus models have benefited from the installation of tailor-made, premium sound systems by renowned audio manufacturer Mark Levinson Audio Systems.
Below, we answer some of the most frequently asked questions about the company with which we have formed this partnership.
Who is Mark Levinson?

Mark Levinson Audio Systems is a California-based company that produces sophisticated sound equipment. The company was founded in Middleton, Connecticut, in 1972 by the eponymous sound engineer who was a sound mixer for the legendary Woodstock music festival of 1969.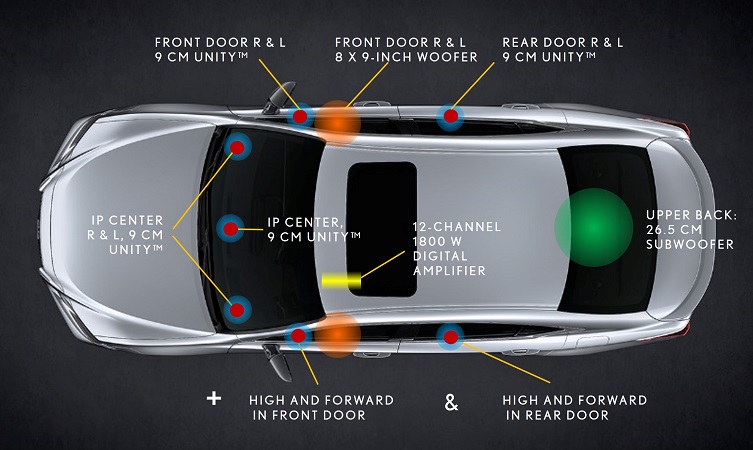 What products is Mark Levinson known for?
Mark Levinson is especially well-known for its high-end domestic amplifier and pre-amplifer products, prices for which are measured in tens of thousands.
The product that made Levinson's name was the LNP-2 low-noise pre-amplifier of 1973. The slim-line cuboid unit used circuits constructed from solid materials, and proved that such a set-up could exceed the aural performance offered by products constructed using the more established tube circuit method, in which a current is passed through a vacuum in a sealed container.
When did Lexus and Mark Levinson form a partnership?
The partnership between Lexus and Mark Levinson was formed in 2000 for the launch of the third-generation LS. The LS 430 went on sale in the UK in November 2000 and featured a custom-designed amplifier and 11 specially developed speakers. These were spread over seven locations and linked to an AM/FM radio system, cassette and CD player with an in-dash six-CD auto changer.
The relationship between Mark Levinson and Lexus is built on simple shared values: both companies are obsessed with detail and demand the highest results from their products. Indeed, for many years it was deemed impossible for automakers to provide the superior acoustic environment necessary for a premium Mark Levinson audio system. But Lexus was the first, thanks to its relentless pursuit of engineering perfection and a quiet and refined ride.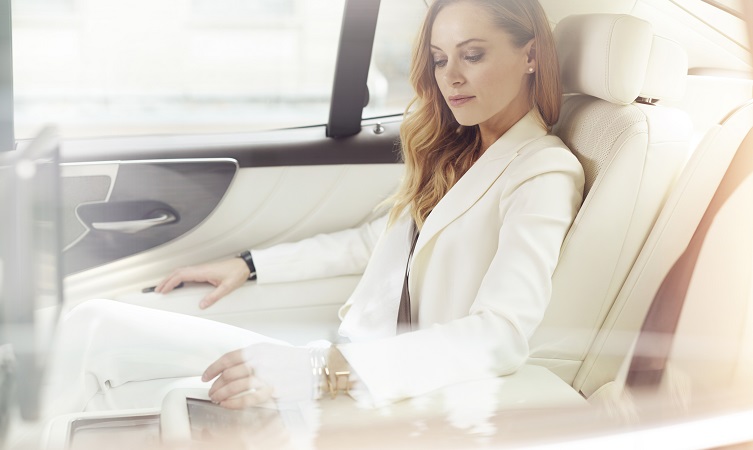 Which current models feature a Mark Levinson audio system?
The following Lexus UK models feature a premium Mark Levinson audio system as standard:
LEXUS MODEL

 

STANDARD ON:

 

OPTIONAL ON:

 

SPEAKER ARRAY

 

CT

 

Takumi

 

F Sport

 

13

 

IS

 

Takumi

 

F Sport

 

15

 

ES

 

Takumi

 

F Sport

 

17

 

RC

 

Takumi

 

F Sport

 

17

 

RC F

 

Track Edition

 

RC F / RC F Carbon

 

17

 

UX

 

Takumi

 

UX / UX F Sport

 

13

 

NX

 

Takumi

 

F Sport

 

14

 

RX

 

Takumi

 

F Sport

 

15

 

RX L

 

Takumi

 

–

 

15

 

LC

 

–

 

LC / Sport / Sport +

 

13

 

LS

 

F Sport / Takumi

 

–

 

23

 
How is the flagship LS continuing to excel in audio quality?
Each Mark Levinson system is bespoke to that particular model and represents an outstanding audiophile experience. But one Lexus model continues to set the experiential bar higher than any other; the flagship Lexus LS saloon.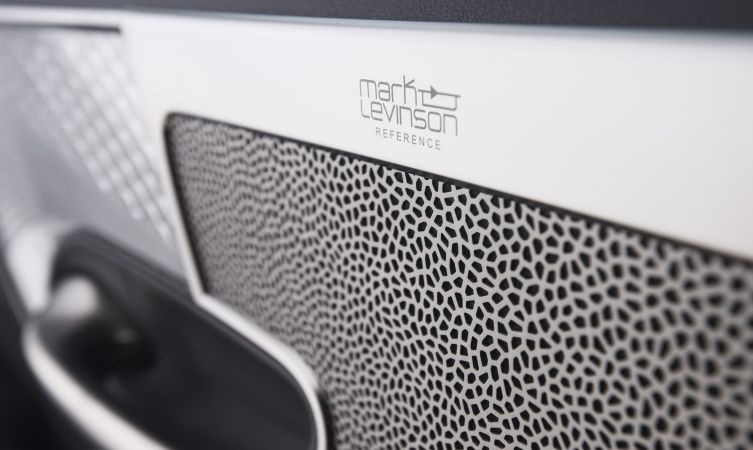 The pioneering current LS is equipped with a new three-dimensional Mark Levinson QLI Reference Surround System. This operates through an array of 23 high-efficiency speakers in 16 locations around the cabin, powered by a 16-channel Mark Levinson Reference amplifier. Quantum Logic Immersion (QLI) and ClariFi technology help produce exceptional sound reproduction, of a higher quality than in any previous Lexus model.
QLI technology separates the audio sources into individual streams – vocals, instruments and spatial sound information – similar to the original arrangement. These streams are then mixed to recreate a full, three-dimensional sonic environment. The new system was developed as the benchmark against which all others will be compared for the next ten years.
Learn more: official Mark Levinson website