A large proportion of the March 2015 issue of CAR magazine is devoted to the heroic performance machines and high-octane activities that have come out of Japan and gone on to shape worldwide car culture. Defining products from Lexus (and parent company Toyota) feature heavily across the 33 pages and A-to-Z format of the feature.
We thoroughly enjoyed reading the writers' perspectives on this engrossing subject so close to our hearts, so we thought it would be a nice idea to whet your appetite for devouring the article in print too.
In our world, 'L' stands for Lexus but in the article the letter referred to the LFA, which in the words of CAR journalist Tim Pollard "sums up everything we love about Japanese cars in one berserk slab of carbon fibre."
Tim went on to express how every return to the glorious LFA is "an exercise in shock and awe," and how that after awakening the 4.8-litre V10 "all hell breaks loose." He also comments that the engine's "vocal range is extraordinary, all bark and cackle… at lower revs, peaking with an addictive scream that reminds you of this lump's one-time F1 connection."
Tim's superlatives are perfectly illustrated with one of the finest images of the Lexus LFA we have ever seen. This is one picture that certainly strains the proverbial thousand-word count.
An entire page of the article is dedicated to the tricky letter 'Q', which in this feature refers to the Q-car attributes personified in the high-performance Lexus IS F.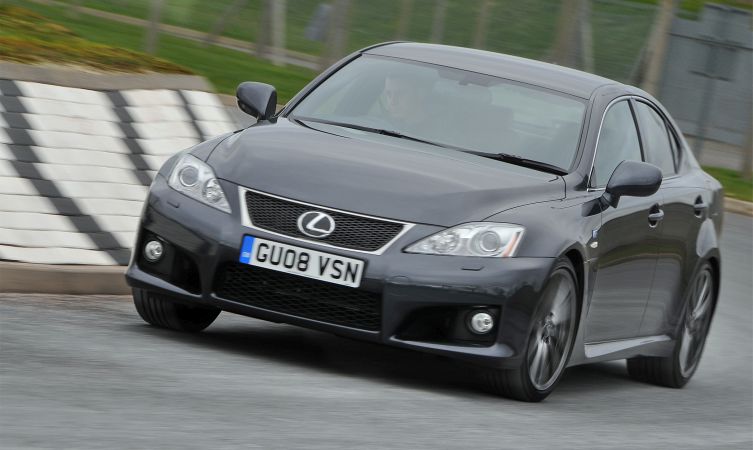 As the first production model in Lexus's powerful-but-not-too-shouty F range, the IS F was modest in appearance yet possessed the power of Thor's hammer under the bonnet.
CAR journalist CJ Hubbard called the IS F "as decorously refined as anything exhibiting that gleaming L badge yet, thanks to the big V8 in its nose, is capable of a savagery that the stability control can only just withstand." He concludes the opening paragraph by calling the car "a wicked thing indeed."