The first turbo-charged petrol Lexus – the NX 200t – is here and it's equal parts rapid and efficient. Here's six reasons why you need one in your life.
1. It's got a clever engine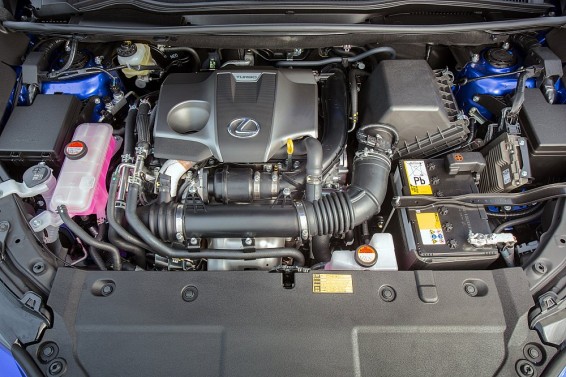 The NX 200t is the first Lexus to feature a turbocharged petrol engine. The 2.0-litre, 235bhp, in-line four-cylinder unit (code 8AR-FTS) is an impeccably refined and efficient unit and uses a world-first combination of a water-cooled cylinder head with an integral, four-into-two exhaust manifold and a turbocharger with two exhaust gas inlets. Combined economy is 35.8mpg.
2. It's quick
Acceleration is brisk. The NX 200t completes the 0-62mph sprint in 7.1 seconds – 2.1 seconds quicker than the NX 300h. Top speed is 124mph.
3. It's got a new gearbox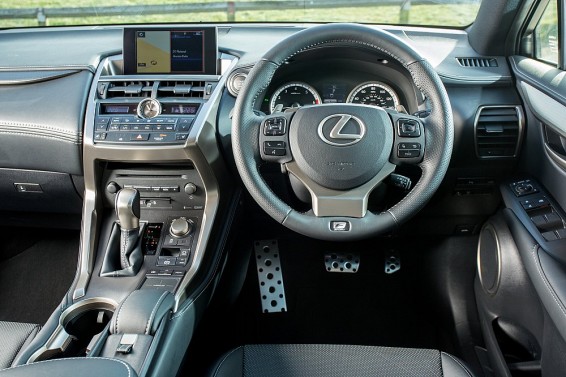 The NX 200t uses an all-new automatic six-speed transmission, which electronically calculates the required engine torque and maximises it for quick, responsive acceleration.
4. It's quiet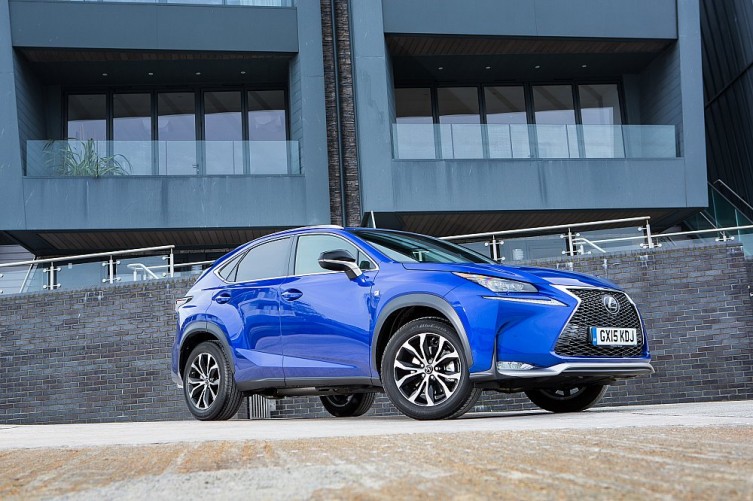 Turbo engines are known for making a whining or whistling noise when the throttle is closed, but Lexus engineers decided to fit an electric air bypass valve and resonator, greatly reducing turbo noise in the cabin.
5. It's got twin exhausts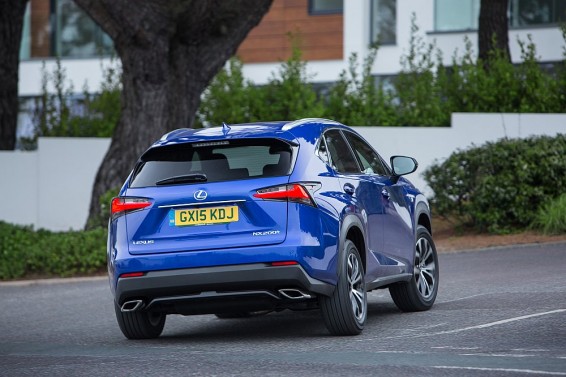 In-keeping with its performance focus, the NX 200t sports a pair of parallelogram-shaped twin exhausts wrapped in chrome.
6. It's got a boost meter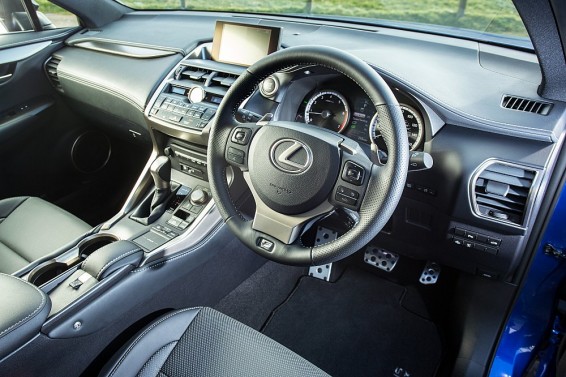 The NX 200t is the first Lexus equipped with a turbo boost meter. The gauge's backlight changes colour as the pressure ascends. Analogue displays for oil temperature and pressure also feature.
Good to know
The Lexus NX 200t is now on sale in the UK. Available exclusively in F Sport trim, the model is priced at £38,095* on-the-road.
*Price correct at time of writing