Lexus Taiwan has joined forces with GQ magazine and Japanese fashion label Beams to create the world's first cross-industry pop-up shop.
Located outside the bustling Neo19 shopping complex in the heart of the Xinyi shopping district in Taipei, Taiwan, the Lexus pop-up shop opened on 23 July and will disappear after the close of business on 8 August.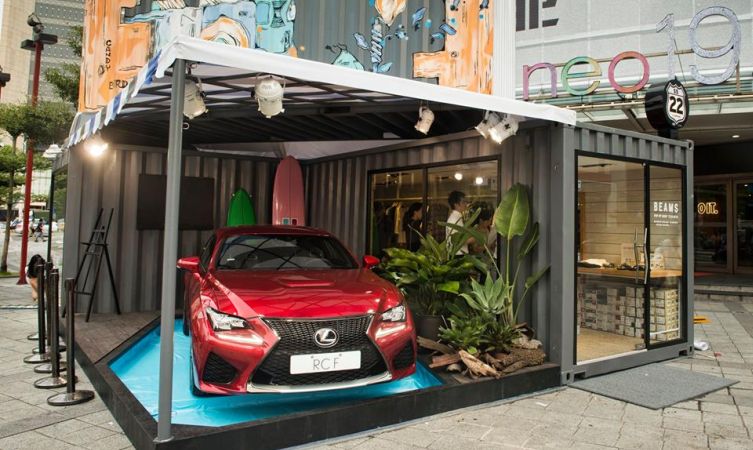 The collaborative nature of this retail experiment is reflected in the design of the shop, which uses converted shipping containers to create a variety of visually arresting sales areas.
The Lexus area is styled to look like a surfer's hangout, complete with tropical plants, surfboards and water feature, above which a Lexus RC F appears to be floating.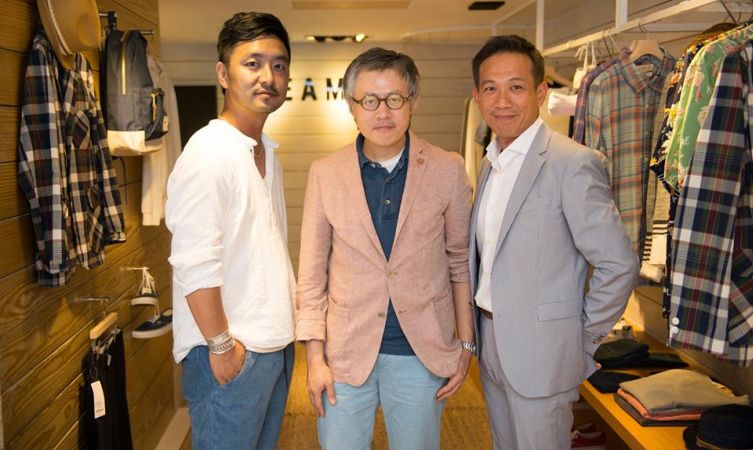 In contrast to this relaxed space is the urban elegance, neutral colour schemes and crisp, artificial lighting of the Beams installation. Together, the two spaces are designed to reflect the diverse tastes and styles of Lexus drivers.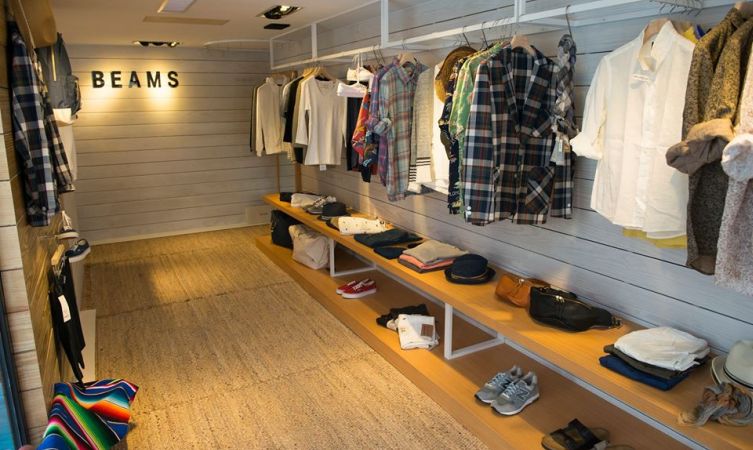 A third container decorated by renowned Taiwanese street artist Candy Bird is carefully placed on top to ensure the pop-up shop is visible above the crowds.
And just in case that isn't enough to invite people in, Lexus is providing another level of sensory temptation in the form of regular tasting sessions from local ice cream maker Milk Beard. Apparently, two flavours are on offer – star fruit tequila or soya milk sake. Which would you choose?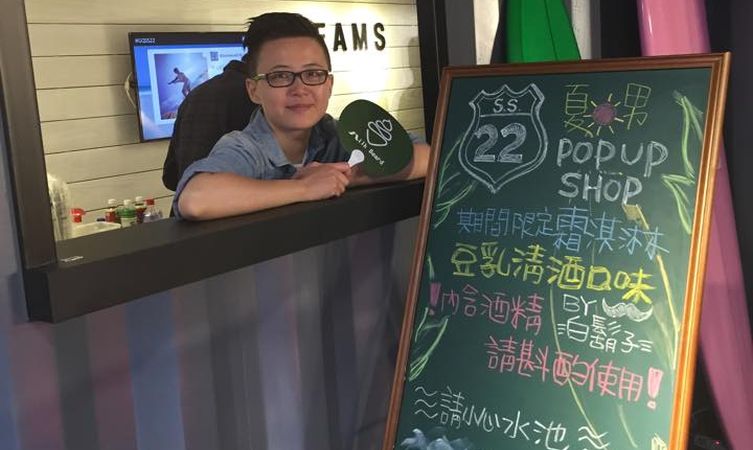 Read more:
Lexus Intersect – another innovative retail experience