From hybrid powerplants to efficient production facilities, there are many ways in which Lexus displays its passion for energy efficiency. Few of us would have made the connection between energy expenditure in motorsport and fine dining, yet the innovators at Lexus have already identified this as an area where efficiencies can be creatively adopted.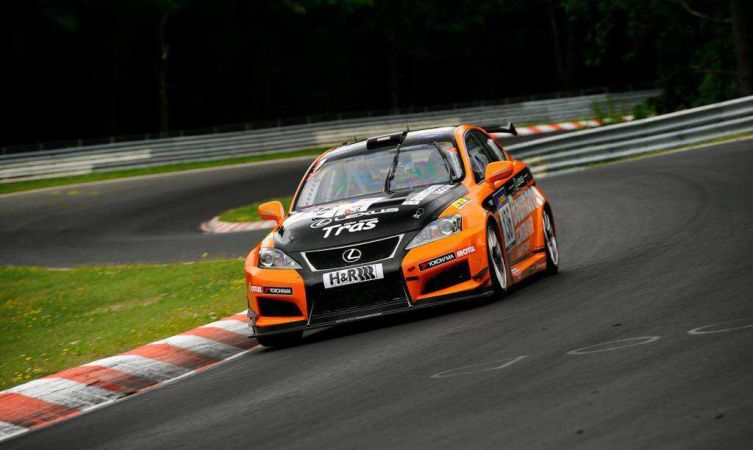 In the following video produced by Lexus Germany, renowned TV chef Mario Kotaska swaps his kitchen for the legendary Nordschleife and his oven for the heat of a Lexus IS F CCS-R engine bay to cook a superb steak for the Baumann Racing team during the recent Nürburgring 24 Hour race.
How to cook the perfect steak
https://www.youtube.com/watch?v=fgaoIW3eyEM
It may be a crazy idea but there is no arguing with the delicious results, which Lexus has called the Filet Nordschleife.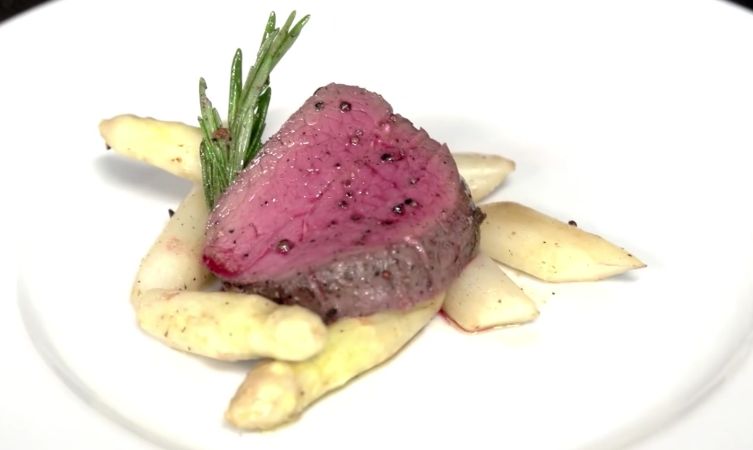 Would you like to recreate this dish in the comfort and safety of your own kitchen? Read on for the recipe.
Ingredients
600g beef tenderloin
Mustard
Sprigs of rosemary, thyme and tarragon
Olive oil
Coarse-ground salt and pepper
500g asparagus spears
Orange zest
Butter
Sugar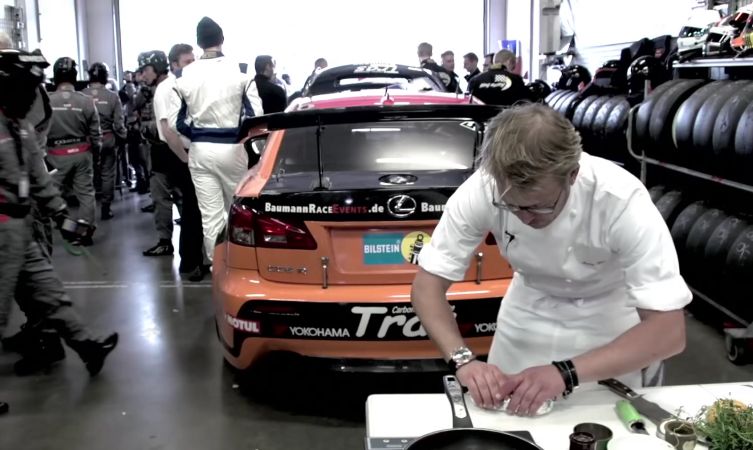 Cooking method
Cut the asparagus spears into 5cm pieces and rub together in a bowl with a knob of butter and the zest of one orange. Season with salt and pepper and sprinkle with a little sugar before leaving to marinate.
Tie butcher's string around the beef tenderloin so it will retain its cylindrical shape during cooking. Brush mustard across the top of the fillet, season with salt and pepper, and top with a few sprigs of the garden herbs. Drizzle with olive oil then tightly wrap the prepared fillet in aluminium cooking foil. Place securely on a 430bhp 5.0-litre V8 race engine* and cook for three laps of the Nürburgring Nordschleife**.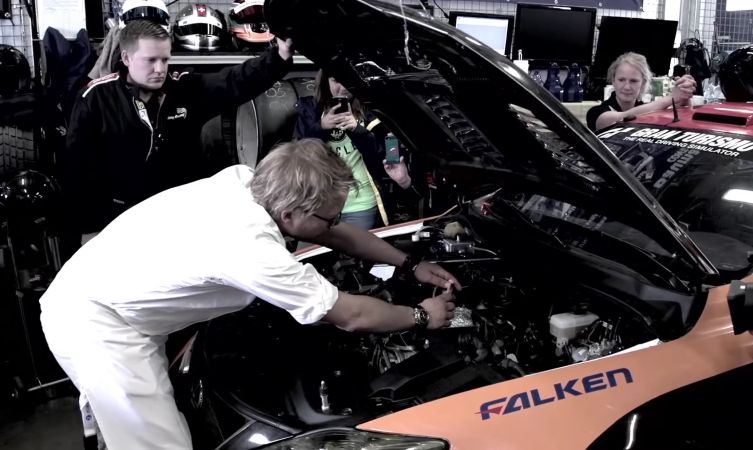 Tightly wrap the asparagus pieces and marinade in aluminium cooking foil and place securely next to the foil-wrapped beef tenderloin and cook for a further two laps**.
Cut the tenderloin into medallion steaks and serve with the asparagus. Garnish with more sprigs of garden herbs.
* For cooks without a Lexus IS F CCS-R and 430bhp 5.0-litre V8 engine, the cooking environment can be approximately replicated by setting your oven to 80°C.
** Cooking times will vary but the Lexus IS F CCS-R set a 9:16.969 fastest lap of the Nürburgring Nordschleife during this year's 24 hour race.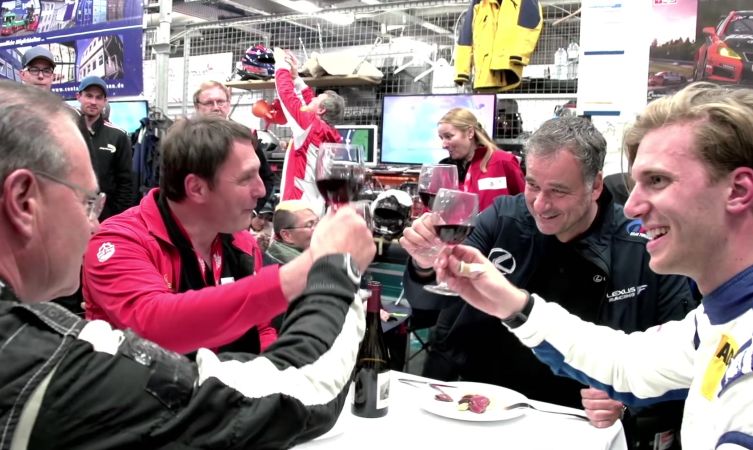 Learn more
What is the Lexus IS F CCS-R?
How does Lexus Hybrid Drive work?